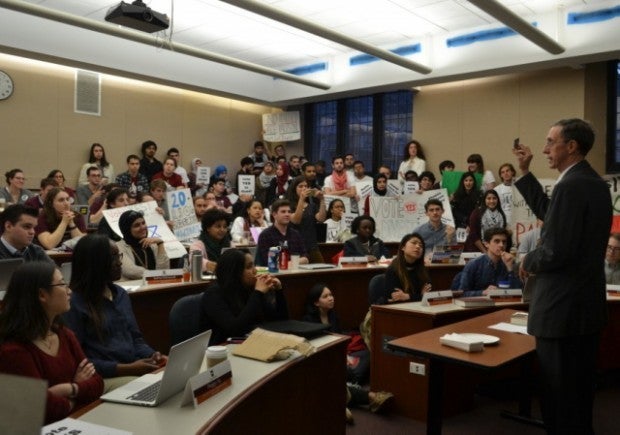 There's one thing you probably haven't learned yet. I didn't learn it until winter quarter of 1st year:
Student government actually matters. Shocking. I know.
The votes you cast over the next few days will have an impact on your college experience (and mine). Please don't waste them.
Student Government matters not because it's well-respected by the students, but because a bad "SG" can do serious harm.
With one resolution, your student government can make your campus hostile, and your degree less valuable. They can increase the cost of your tuition, prevent your favorite club from being funded, bring negative national media attention to your school, or use your tuition to pay themselves a salary (for a volunteer position).
They can probably do much worse things too. Those are just the things we all witnessed student government do last year.
Student Government reps decide where millions of dollars in club and event funding go each year. With the wrong representatives, much of that money will be funneled into their own clubs.
This is your one opportunity to choose wisely. There are no "rules" to protect you from their activities once they're in office. The "SG"constitution is incredibly weak, and even the rules it does have are frequently ignored by representatives.
Last year's representatives voted down multiple amendments to increase transparency. They banned recording of their controversial meetings, and refused to publicly disclose their votes, as they are constitutionally mandated to do. This vote is your one chance to end this madness. This is your opportunity to bring sanity to an insane institution.
So, please vote carefully.
Choose your student government representatives based on their beliefs, not their social-media presence. And please don't election any more crazies. (I've left five solid recommendations for your votes below).
Candidates that are pro-transparency, anti-paying representatives with student funds, and anti-student government focusing on foreign policy, rather than student issues.
Related
Popular in the Community