Sham Hinchey and Marzia Messina are not just photographers and collaborators, they're also partners and parents to a 10-year-old daughter, Penelope.
It was the latter fact that helped inform and inspire their latest photographic project, "Dear Daughters," in which 22 men and their daughters, all between 8 and 11 years old, sat down to have their portraits taken and have open conversations about feminism.
Messina says it was Penelope who pushed the Brooklyn-based couple to want to work with this particular age group. "Through her we have seen how children of this age start asking questions regarding social issues and it is interesting to watch them process news, trying to rationalize and decipher events which in their minds are absurd or unjust," she told HuffPost.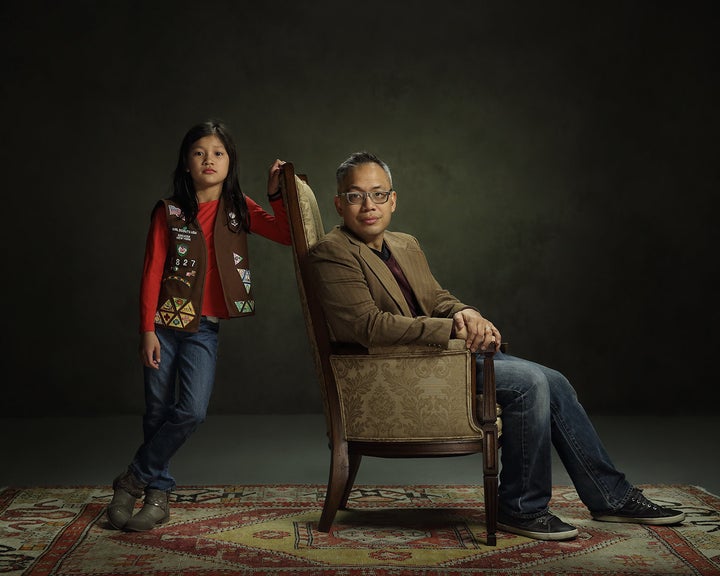 Hinchey and Messina used a board game they invented to guide the interviews and facilitate dialogue on the topics of gender and feminism. The game included hand-drawn cards they'd designed with their daughter with questions like "Name a woman you admire" and "What lessons have you learned by bringing a daughter into the world?"
Messina said that in some cases, it was evident that participants were confronting and discussing these issues for the first time as parents.
The photographs they took were intended to evoke an old-style family portrait, evolved to show the confidence of the girls and the familiarity of modern-day relationships between father and daughter.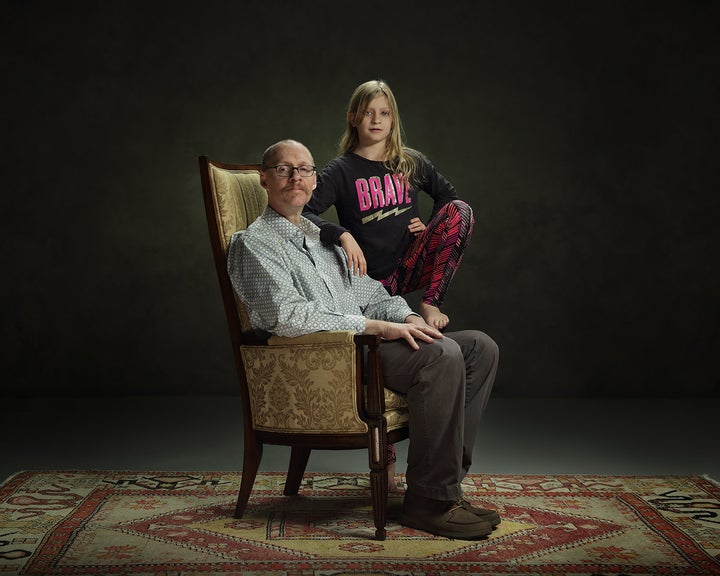 Hinchey and Messina hope to take the project to other parts of the country and eventually to create a book from their photos and conversations.
"Asking men to take time with their daughters can help to open up their eyes on an issue which is very close to them," Hinchey told HuffPost. "Male chauvinism and feminism are not abstract concepts, they are issues that are most likely already at their doorstep and will most certainly be a part of their daughter's life in the future. If we question, empathize, listen and educate ourselves first and foremost then it will push us to focus on the problems and responsibilities, making it easier to pass down this awareness to our children through dialogue and practice."
Keep scrolling to see more portraits from the "Dear Daughters" project.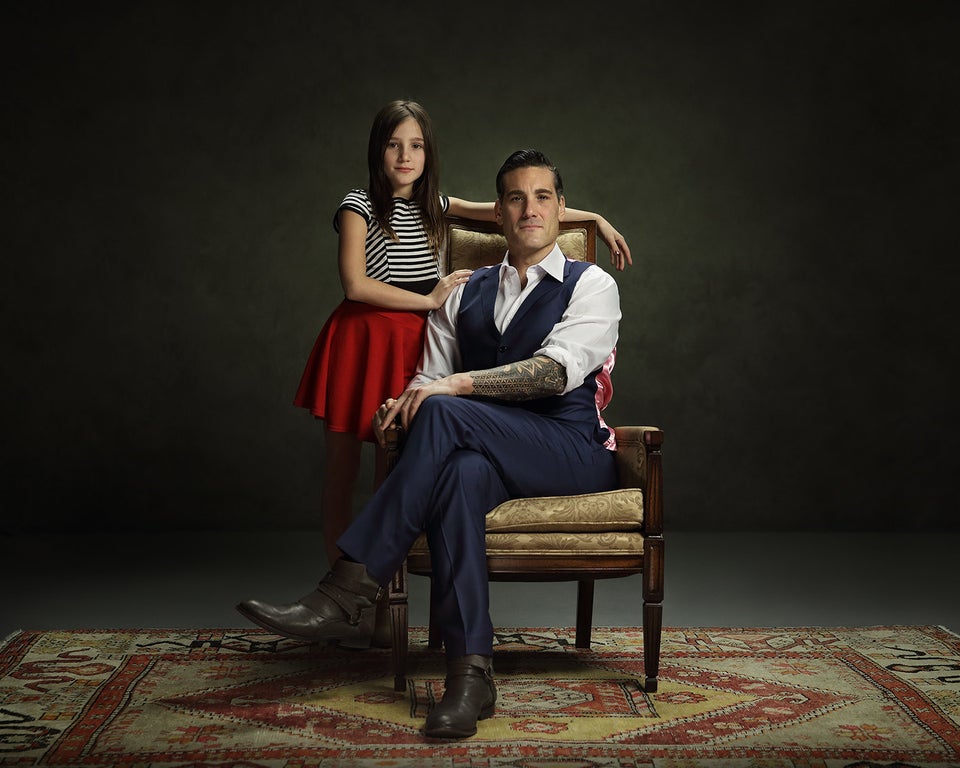 Sham Hinchey and Marzia Messina
Sham Hinchey and Marzia Messina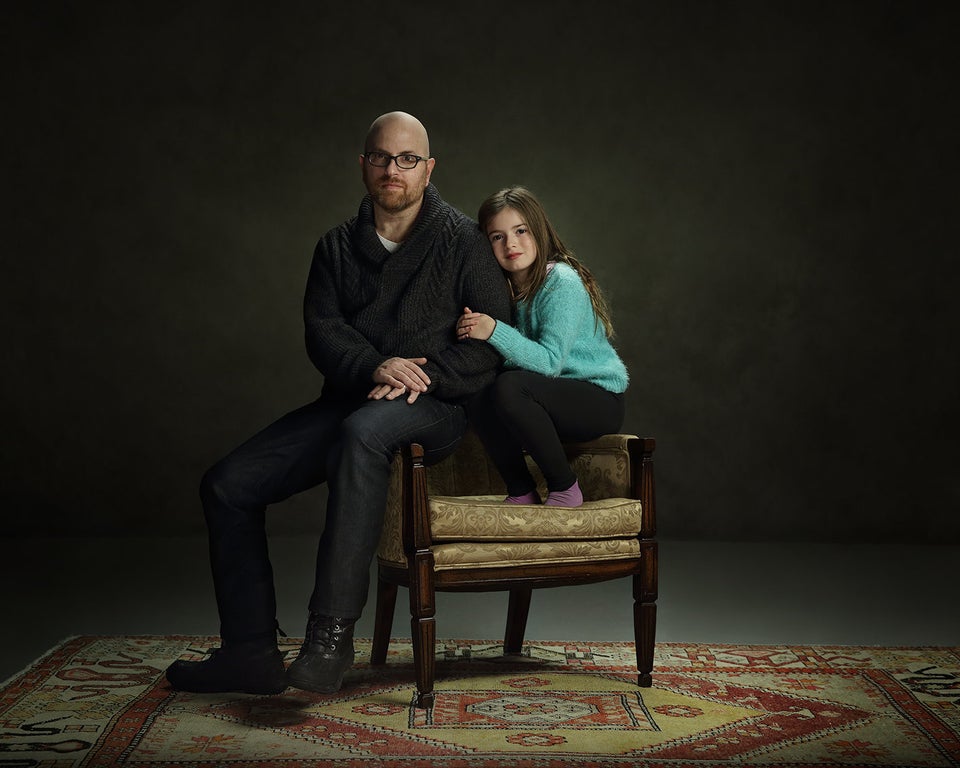 Sham Hinchey and Marzia Messina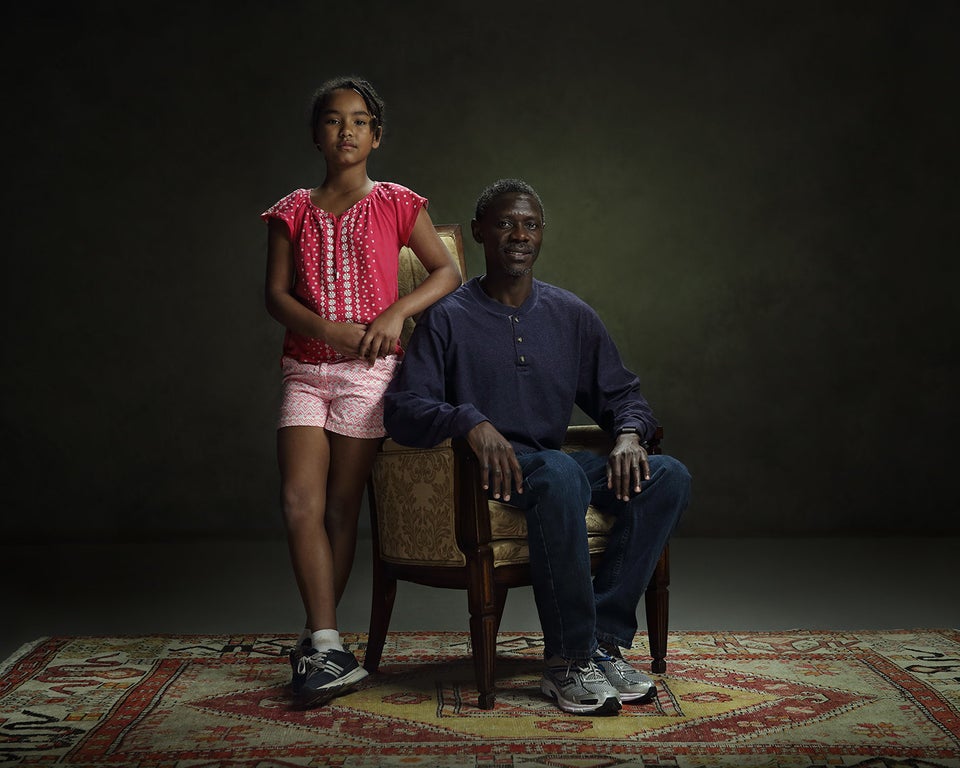 Sham Hinchey and Marzia Messina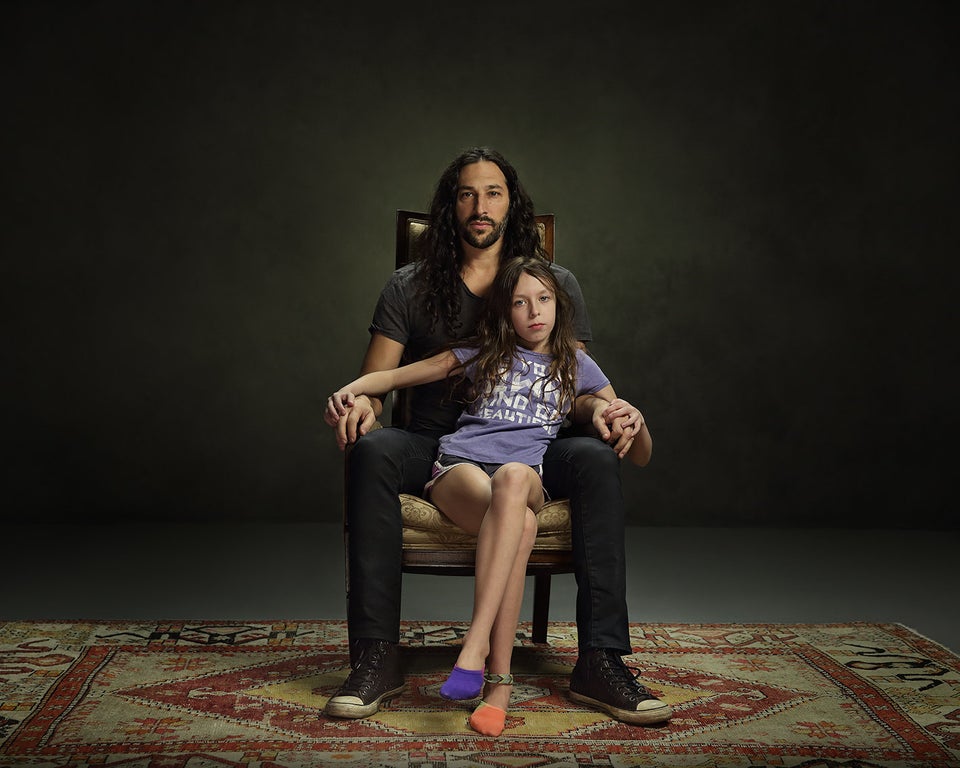 Sham Hinchey and Marzia Messina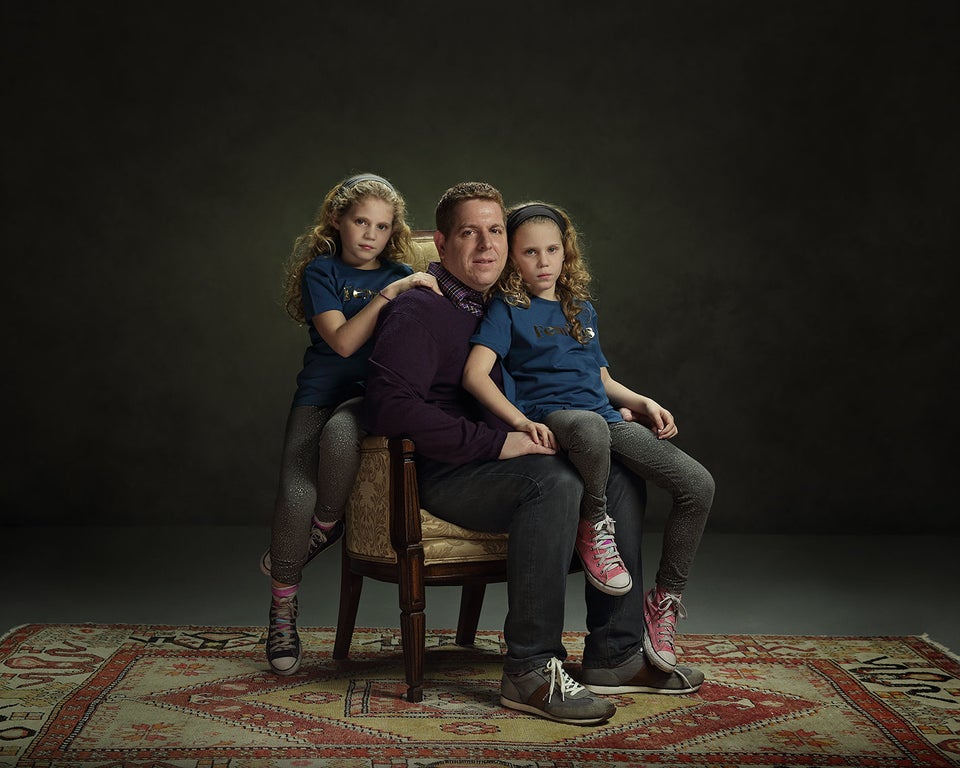 Sham Hinchey and Marzia Messina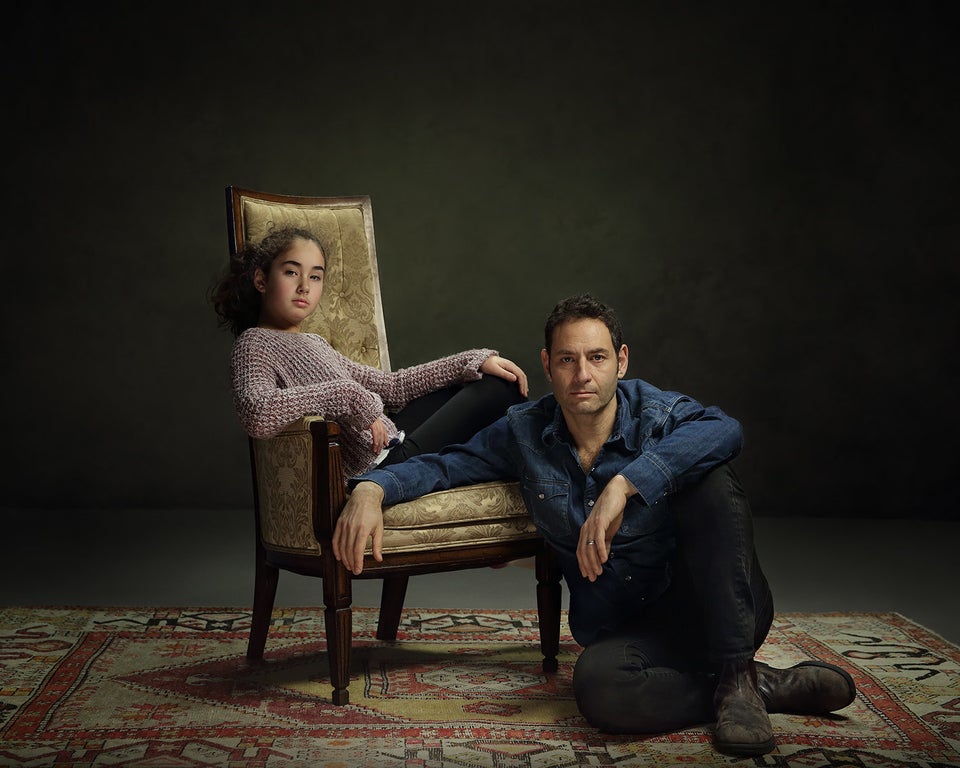 Sham Hinchey and Marzia Messina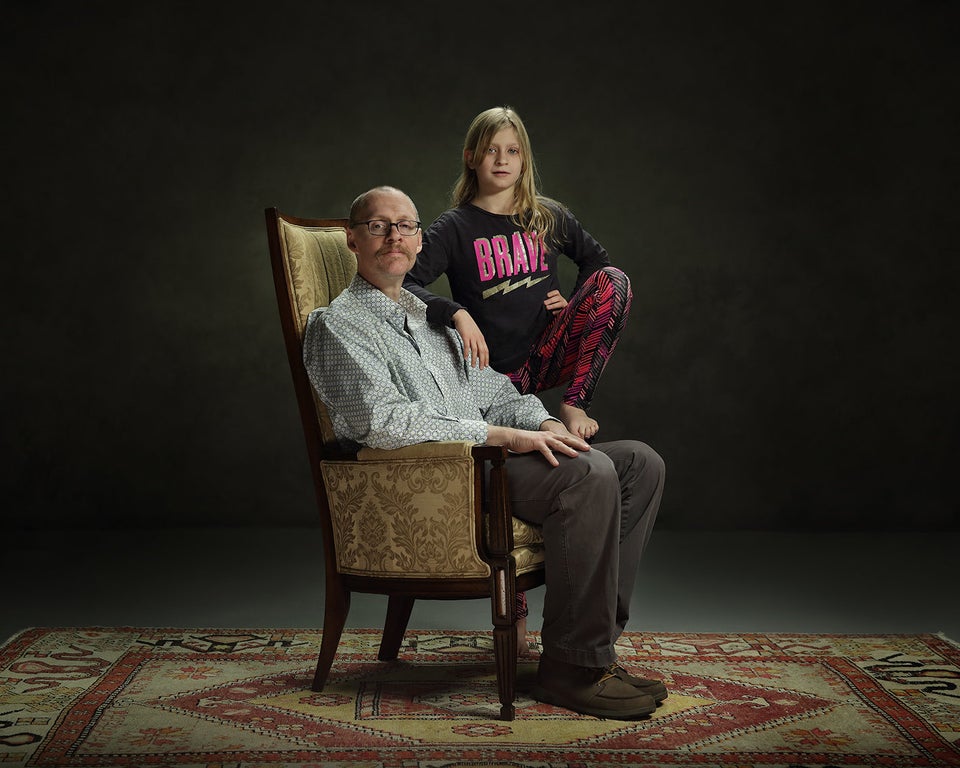 Sham Hinchey and Marzia Messina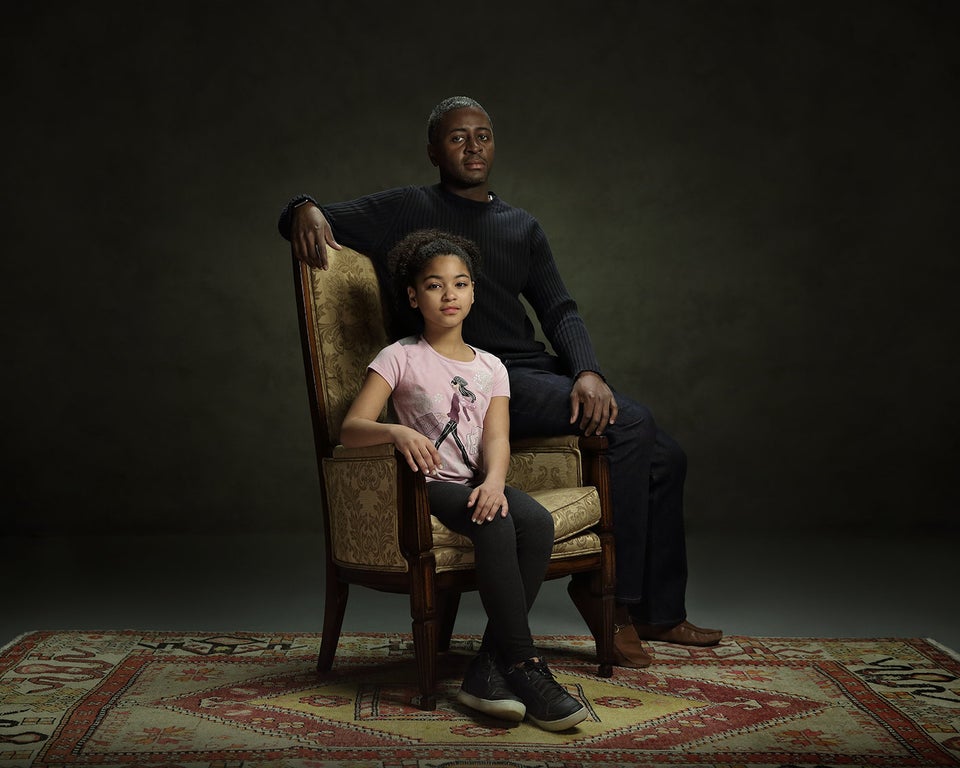 Sham Hinchey and Marzia Messina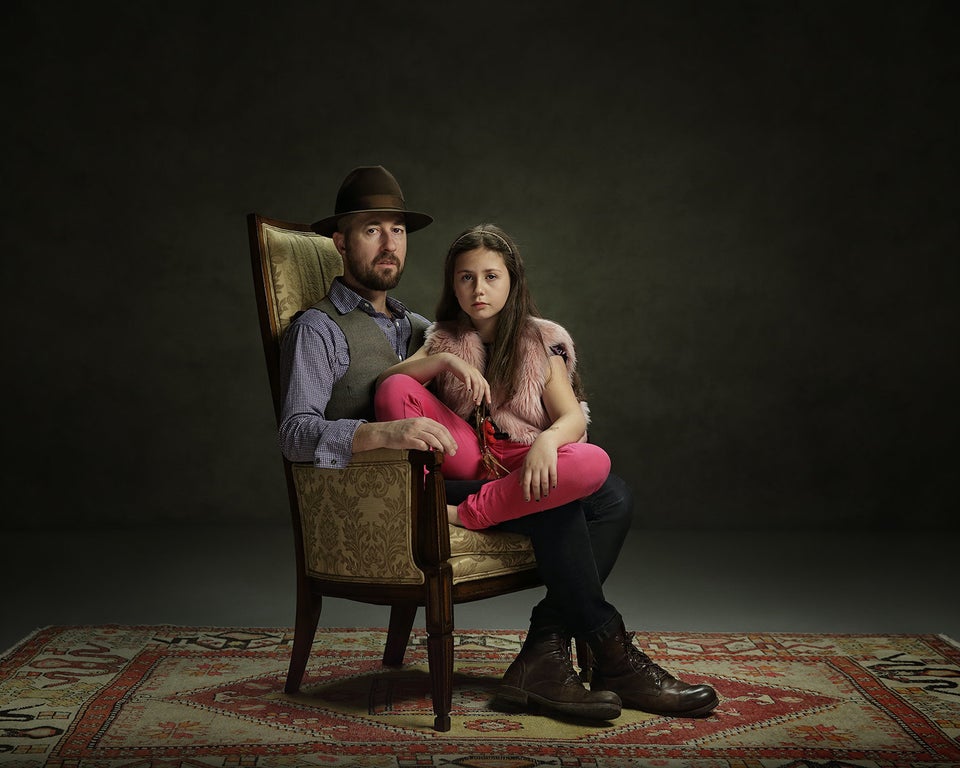 Sham Hinchey and Marzia Messina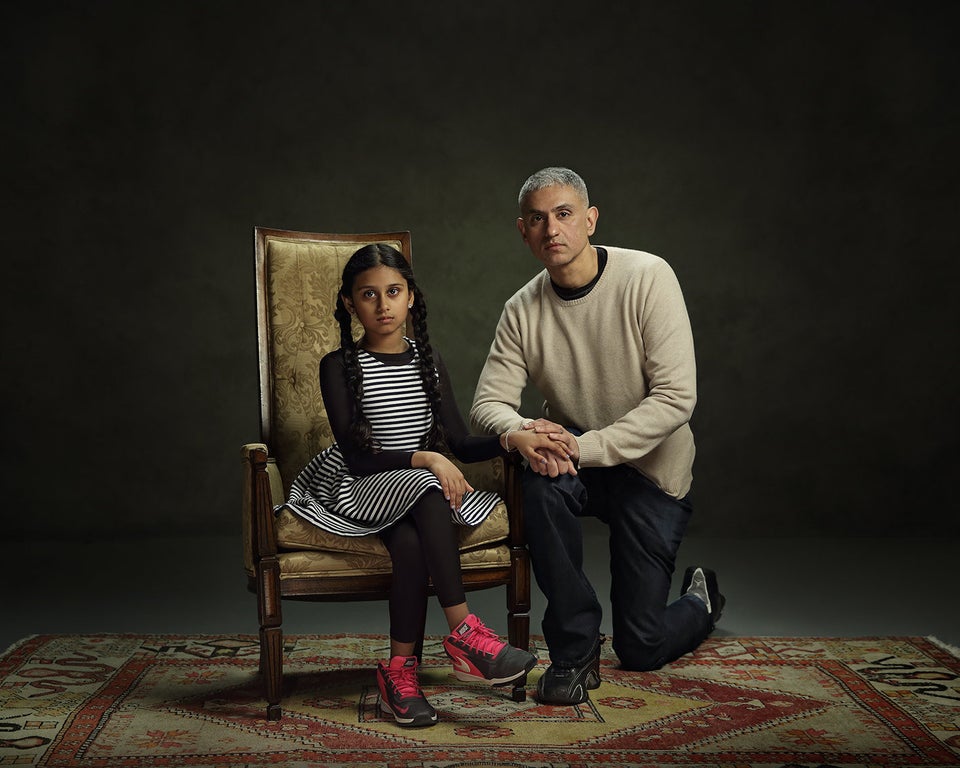 Sham Hinchey and Marzia Messina