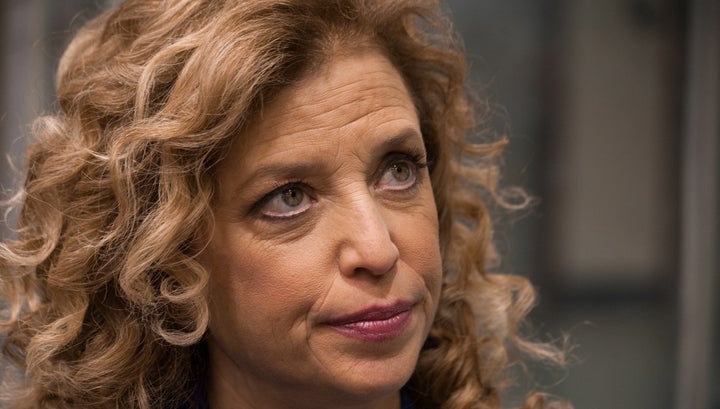 Earlier this week DNC Chair Debbie Wasserman Schultz said that young women today are complacent when it comes to their reproductive rights. Now those "complacent" millennial women are speaking out on Twitter using the hashtag #DearDebbie.
In an interview for the New York Times Magazine published on Wednesday, Schultz said: "Here's what I see: a complacency among the generation of young women whose entire lives have been lived after Roe v. Wade was decided." 
Well, young feminists aren't having it. Shortly after the article was posted, Erin Matson and Pamela Merritt, co-founders of reproductive rights organization Reproaction, decided to use Twitter to challenge Schultz's comment with the hashtag #DearDebbie. Hundreds of millennial women joined in using the hashtag, explaining that young women today continue to have their reproductive rights undermined -- and many of them are actually doing something about it in activist spaces.
Some of the choice gems included:
In addition to the online backlash, Schultz is also facing push back from several progressive activist organizations, including CREDO Mobile. On Wednesday evening, the organization launched a petition demanding that Schultz resign from her post as DNC chair, citing her Roe v. Wade comments as one of many reasons why she should resign. 
PHOTO GALLERY
Myths About Abortion That Need To Be Busted
REAL LIFE. REAL NEWS. REAL VOICES.
Help us tell more of the stories that matter from voices that too often remain unheard.