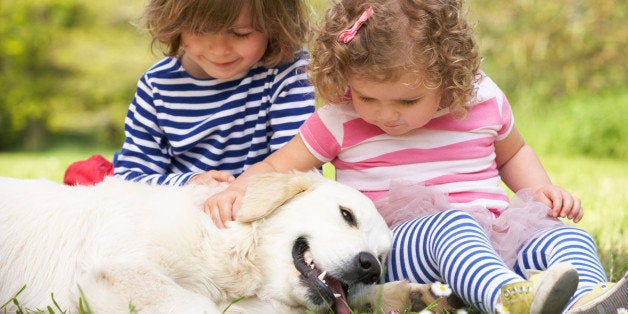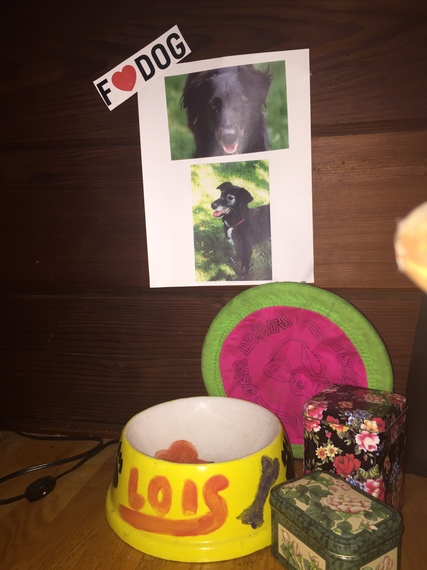 Dear Family Whisperer
Barney, our chocolate Lab, is 12, arthritic, half-blind and deaf. He's still eating and enjoys short walks, but... I'm starting to worry. He brought my husband and I closer when we first got him. It was like he was our first child. Then, as our three kids were born, he became their playmate. They could do anything to him! When and how do you prepare children for the loss of a beloved pet?
-- Barney's human "mom"

A few months ago, this column warned a parent not to get a dog "for" her son and instead to apply "family think." The same applies to losing a pet.
Therefore, your question shouldn't be, "How do we prepare the kids?" Everyone will be affected. Even if you adopt another pet in the future, everyone's life will change when Barney is gone. Instead, ask, "How do weall get through this? Barney is part of your "pack." And now you must say good bye and mourn him as a family.
Say it out loud. Discussing a dog's declining health helps children and adults accept the aging process in general and Barney's situation in particular. Just be honest. Barney isn't as fast as he used to be. He doesn't come right away because his hearing is not so good. He isn't as enthusiastic about walks because he's got arthritis and can't see as well -- he's not lazy!
Let your kids know how you feel. Being open about your own concerns lets them know it's okay to be sad when someone is near death. It's normal to worry and to be afraid. Admit that it's hard, but at least we have each other. Be grateful for Barney, too, because he's going to help you see that you can get through this hard time and be stronger for it.
Plan your goodbye. Whether Barney dies of natural causes or because he lets you know it's time, you will want to create a ritual to honor his passing -- a memorial service in his honor. All of you should participate. Recall your best Barney moments -- draw a picture, write something, dig out old photographs and reminisce about special moments Barney shared with each of you.
Consider including outsiders. Do you have extended family members, neighbors, or baby sitters who loved Barney? You might want to ask them to join you and to recall their favorite, happiest, even scariest times with Barney. Their stories will surprise and delight you
Create a memory "holder" for Barney. Memory-banking, a term used in Family Whispering, reminds us to create rituals and establish traditions that help us savor the joys and feel good about how we survived the sorrows.
Thirteen years ago, when my dog Lois died, I created a "shrine" in her memory under a table in my living room. I taped her photo on one of the table legs and used her hand-painted bowl as the centerpiece. Around it, I placed her favorite toys, collar, and the container with her ashes. Bogey, my next dog, has since commandeered all of the toys, but seeing the shrine still brings a smile to my face and sparks conversation about Lois.
If the idea of a shrine doesn't fit your family's personality, consider a scrapbook, or simply put your collective memories in shoe box labeled "Barney." Place it in a room everyone visits.
Move on, but don't forget. Whether or not you decide to get another pet, you will never "replace" Barney. Every year on his birthday, you might set aside ten minutes as a family to light a candle and remember him. Reinforce the idea that when you love someone, you always "miss" him or her, but you always keep them in your heart.

Use Barney's decline to acknowledge the reality of death. Most of us falter when it comes to discussing death. Parents worry that it will scare kids -- or that they won't understand. Actually, death is scary, and it's not all that easy for adults to comprehend either! But it's a reality that all of us face throughout life. Learning how to honor and handle the sorrow of Barney's passing will help all of you mourn human losses as well.
Hi, it's Melinda. I welcome your comments and suggestions. Do you have a question about your family or a relationship? No topics are off limits, and it's all anonymous. Ask via Twitter @MelindaBlau #DearFamilyWhisperer, or click on this link And if you want to learn more about creating a sense of family with your children, check out Family Whispering.