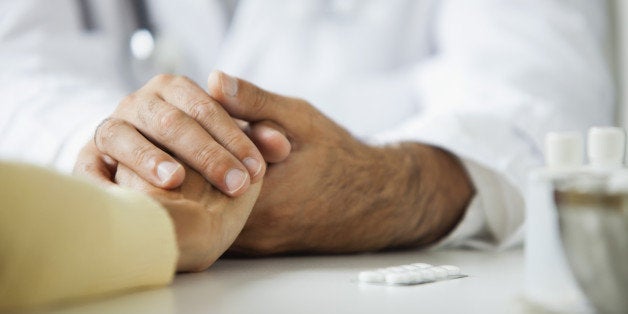 We do everything we can for our kids -- a girl, now 5, and a boy, 3. They are our number one priority. But we have let slip time as a couple, and I am unsure how to balance it out so we all get what we need. Is it even possible with two kids and a busy mum and dad? Our son possibly has ADHD (not diagnosed and not sure we will even go down the assessment route yet), but that at times makes it even harder to keep the focus on all of us, not just one member. Any tips would be great!
Your relationship is the foundation on which your family rests. Of course, you need to take care of your kids. But of the most effective child-rearing strategies, "stress management" (taking care of yourself) and "having a good relationship with the other parent" (taking care of your marriage) are second only to love and affection.
Being parents is challenging, especially when a child has a problem. One study found that couples whose children had ADHD were twice as likely to divorce. That doesn't mean your marriage is doomed. But it's reason to consciously allot some of your family "resources" -- time, attention, and energy- - to your relationship. You need each other to sort through the confusion and make good choices.
Don't wait for a "date night" to connect. Promise each other that you will set aside a few minutes each day at home, just to talk. Add it your calendars. It might feel strange to pencil in a conversation, but it's as important to your partnership as getting regular health check-ups is to your body.
Small bits of togetherness add up. Look for "oboe moments" -- a term coined by parents who realized that during the drive to and from their son's oboe lessons, they had their best conversations with him. The car, in fact, is often a wonderful place for a stolen moment of connection.
Be careful with each other -- negativity poisons a relationship. Always ask yourself, "Is what I'm about to say or do good for our relationship?" Be kind and thoughtful. When your husband speaks, look up and at him before responding; see him. Successful couples "turn towards" each other. Once a day, give him a compliment, or an unexpected hug or kiss. The bonus: showing your children what love looks like.
Manage your family as teammates. Many researchers -- and lay people -- cite "sharing household chores" as a key component of marital bliss. It's especially important, as a recent study suggests, to agree about the division of labor. When the kids are underfoot, involve them as "helpers." At 3 and 5 they can't do heavy lifting, but they can contribute. And with everyone pitching in, you're less likely to fight about who does what.
Give each other the gift of down time. Don't sigh or roll your eyes when he wants to watch the end of a game on TV -- that's his idea of "relaxing." Instead, figure out what replenishes you and let him know you need it.
Finally, make an effort to spend time alone. If you can't afford a weekly sitter and no relatives live nearby, barter with other parents. You might consider forming a child care co-op.
Granted, you're in the thick of the early parenting years. Time is scarce, and familiarity (under pressure) can breed complacency, not just contempt. All the more reasons to infuse your relationship with new energy. Be curious about each other. Instead of finishing your husband's sentences or assuming you know how he thinks, ask questions, explore new ideas together, discuss what matters to each of you (besides the kids!).
Be adventurous; peek into each other's worlds. If he likes to kayak, and you never have, go for it. Invite him to a "chick flick" or suggest an activity you normally do alone or with others. Or, take on a challenge together that neither of you has ever done. Remember that you chose each other to make a family. Continuing to "discover" each other will keep your family strong.
Have a family question for Melinda Blau? Tweet #DearFamilyWhisperer or email DearFamilyWhisperer@familywhispering.com. Check back next week to see if your question is featured! Real names will not be used, no topics off limits. Adults and children welcome. These columns are brief. You'll find more on this topic in FAMILY WHISPERING, co authored by Melinda and (the late) Tracy Hogg. Also check out the website: FamilyWhispering.com and follow @MelindaBlau.