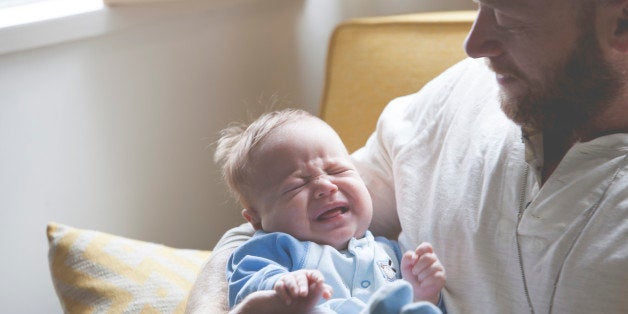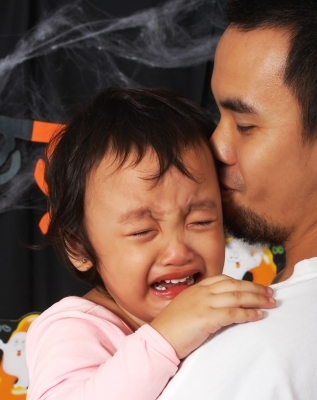 Dear Family Whisperer, I have a question that relates to relationships, family, bonding and babies am hoping you can shed some light or offer advice on our predicament. I gave birth to a healthy baby girl at home in April 24, 2016. Since about 3 - 4 weeks of age, she screams to the point of hoarseness when my husband (her father) touches her or tries to do anything with her. We are now at 3 months and it is to the point that she cries at the sight of him. This is both difficult and stressful, as I can tell that my husband feels hurt, rejected, irritated and annoyed. In addition, we have two other children (2 & 8), whom I would love to spend time with but due to my baby girl's reaction to Dad, she is primarily dependent on me. Please help, this is tearing me to pieces on the inside.
Desperate Mother

Dear Desperate Mother,
To be honest, I first thought I'd send you a short private response by email, saying, "Please seek professional help." I stand by that advice. Certainly, not having any details -- and being journalist, not a doctor -- my answer would naturally be measured and limited. But I can help you see your predicament through a family lens:
As I've written often in this column and elsewhere, to truly understand a problem, we have to remember that a family is a constellation of individuals, each bringing something different to the table. But none of us exist in a vacuum. In a family, our "stuff" bumps up against others!
So while you might want to consult your pediatrician about the possibility that your baby suffers from a some type of tactile sensitivity or defensiveness you should also look at how each member of the family touches him. (You didn't mention your baby's reaction to her siblings or whether she cries easily in their presence.)
No doubt as the mother of a two and eight year old, you have already noticed differences in your other children. One might seem calmer in the face of disappointment. One might be naturally neater. One might be more open to trying new foods. While your husband might feel "hurt, rejected, irritated and annoyed," it might help to remind him that your daughter's reaction is about her, not him. It is a visceral, not a personal, reaction. She isn't rejecting her Dad. She's feeling her own feelings.
Every relationship requires acceptance. We can't change who our children are. And though it's hard, all parents have moments when we must separate our egos from our children's nature and behavior.
I'm embarrassed to admit that before my son's dyslexia was diagnosed (thirty years ago), I'd get upset, and, sometimes, angry at him when he brought books home and had to read aloud with me. How could he know a sight word on one page and then "forget" it a moment later? When I accepted that his brain worked differently, I was better able (most of the time!) to adjust my behavior and my expectations.
Even though "the problem" seems to be your daughter's, the solution involves all of you. As members of the same unit, you "touch" each other -- literally and figuratively. What kind of touch doesn't upset the baby? Since you had the advantage of bonding with her before anyone else in the family, help your husband (and children) understand what she seems to like.
Another benefit of involving everyone in the solution is that it will give your other children a sense of purpose and family solidarity. In all families, there are unavoidable times, due to sickness or unforeseen circumstances, when family resources -- time, attention, money -- flow disproportionately toward one particular adult or child. Being "in it" together can help children tolerate a difficult time.
.
Finally, I would say -- and this shouldn't be hard since you have watched two other children grow -- try to take a deep breath and keep this in perspective. A line I've used often in my books about children and families is: Just when you think you've got it, everything changes. Fortunately, that can be for the better, too.
Hi, it's Melinda. I welcome your comments and suggestions. Do you have a question about your family or a relationship? No topics are off limits, and it's all anonymous. Ask via Twitter @MelindaBlau #DearFamilyWhisperer, or click on this link For everything I've every written, check out my website.