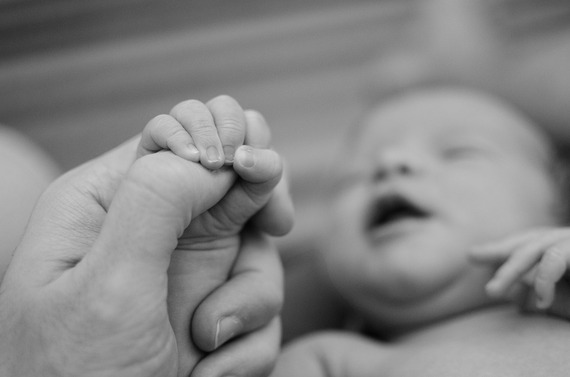 Photo Credit: Pixabay.com
Co-authored by Sally Greenwald, MD MPH and Deborah Cohan, MD MPH
Clinicians, community members, advocates, and researchers call on the FDA and ASRM to overturn the ban on sperm donation by gay men.
In 1983 the US Food and Drug Administration (FDA) issued a ban on sperm donation from "any men who have had sex with another man in the preceding five years" to prevent HIV transmission to a surrogate or gestational carrier. Just last year, this ban was referenced and affirmed by the American Society for Reproductive Medicine (ASRM), a membership organization of reproductive medicine specialists from 100 countries. The 2015 ASRM committee opinion suggests using self-reported sexual history as well as physical evidence of anal intercourse as screening practices.
Since 1983, HIV science has rapidly evolved. Current HIV standard testing practices are highly sensitive, meaning it is beyond rare for an HIV diagnosis to be missed. These readily available HIV tests also substantially narrow the "window" from HIV acquisition to a confirmed positive test to a maximum of three weeks.
Standard practices for assisted reproductive technologies include routine HIV screening, among many other tests. ASRM suggests screening sperm donors for HIV within 7 days following donation and gestational carriers can request a sperm quarantine up to three months, well exceeding the window for capturing a new HIV diagnosis using conventional HIV testing.
Support gay men in family building options by adding your signature to this letter.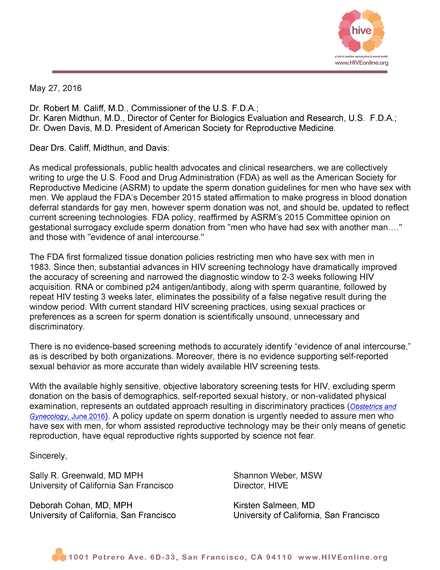 Popular in the Community