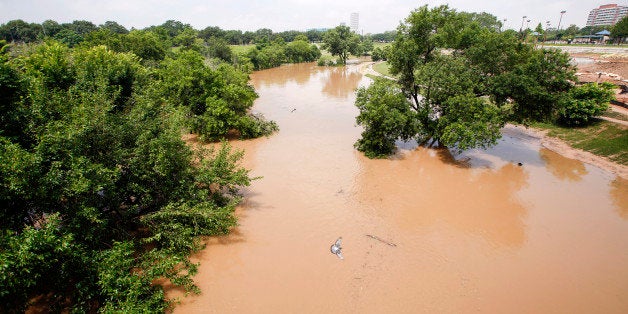 Hurricane Ike struck the Texas Gulf Coast on Sept. 13, 2008 and dumped 53 inches of water in our house. Texas is once again the site of massive flooding. Our family was spared this time but it brought back vivid memories.
Mother Nature shows no mercy at a time like this and, now more than ever, your flooded friends and family need you. There are dozens of lists for flood victims but what about you? What can you be doing to help?
Here's a list from our experience after a flood:
- Don't wait for a call for help. Get in your car now and get there any way you can. They need you.
- Show up with gloves, tools, trash bags, and cleaning supplies.
- Bring water, food, ice, and gas.
- Bring an ice chest immediately and help save their food.
- Get a generator up and running for them.
- Start putting together a collection of old photos lost.
- Pick up their dirty clothes and do laundry for them.
- Create care packages with basic hygiene items.
- Open your home to all for showers, Wi-Fi, a hot meal, a bed, charging cables, etc.
- Put together a package of clean, neatly folded clothing including pants, shorts, shirts, socks, shoes and underwear.
- Don't recount the days you went through the same thing. Be in the their moment.
- If they have lost their car, offer rides indefinitely.
- Call and ask what is needed besides the above.
- Be the person who steps up to coordinate and organize all this. That's probably the biggest job of all.
- If you don't know anyone who was flooded, you can donate to the Red Cross -- or volunteer.
- Again, don't wait for the call. Just do something from the above list immediately.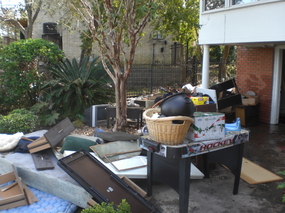 Your friends and family members are not only in a state of shock but also busy with insurance claims and just surviving this horrific experience hour by hour. Only a day after Hurricane Ike, friends started showing up at our house to do these things. They are the acts of kindness we will never forget. It gave us the opportunity to sit in the driveway and start the insurance and repair calls. It also gave us a tremendous amount of hope for the future.
A top-rated keynote speaker and CEO of Your Daily Success Tip, Dayna Steele is known internationally as the Daily Success Speaker with her tips reaching thousands of success driven people and companies every day - inspiring and creating success strategies for each audience. Sign up for the free tip at www.yourdailysuccesstip.com. You can see her tips live every Monday morning on Fox 26 in Houston.
Calling all HuffPost superfans!
Sign up for membership to become a founding member and help shape HuffPost's next chapter