The coworking craze is infiltrating American work life in a big way. According to a report from the Commercial Real Estate Development Association, reported on recently in Inc, since the first coworking space opened in 2005, the number of coworking spaces in America has gone from 1 to 781 as of 2014, and is likely even higher now. More importantly, that trend isn't showing any signs of slowing down. In just one year, between 2012 and 2013, the number of spaces increased by 83 percent and coworking memberships increased 117 percent in that time.
As the coworking revolution takes hold, it will have a big effect on the landscape of the future workplace. While coworking companies are beginning to garner a lot of attention, there are also new spaces echoing coworking concepts that are popping up with increased frequency: in hotel lobbies, corporate atriums, and even local YMCAs. As technology and corporate cultures allow workers to be more mobile, the integration of these types of spaces will expand at a rapid rate. Forward-thinking furniture companies must respond with new types of furniture, expanded purchasing options, and innovative sales strategies.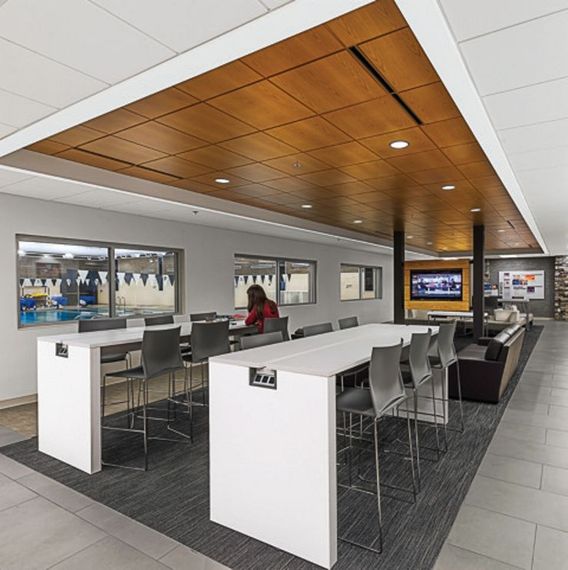 Coworking spaces need affordable, attractive, ergonomic furniture choices with multiple purchase options to avoid running through a lot of capital at the outset, and furniture companies need the security to know that any risk taken to get a company outfitted with furniture won't come around to bite them if not successful. There is still a bit of a gap from what the coworking trend needs from the contract furniture industry.
Jerome Chang, owner and architect at Blankspaces in Los Angeles, sees the true value in contract furniture and leveraged his knowledge of the industry when he opened his first coworking location in 2008. Chang says, "Then, I was the only coworking space that put a strong foot forward for needing real contract furniture. Most were going Ikea or West Elm. As coworking takes hold, there is a growing need to differentiate with the look, feel, and function of the space."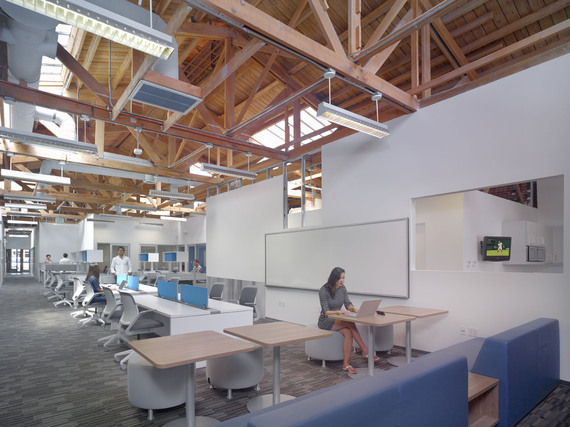 Rebecca Brian Pan describes her experience with furniture buying after opening up several coworking spaces including her most recent endeavor, Covo, "There is one company, Turnstone, which specifically targets coworking and alternative workspaces. They are at a more reasonable price point and have much faster turnaround than most contract furniture. But that is the only contract option I'm familiar with, assuming they upgrade from Ikea or West Elm, which means a lot of coworking spaces have the same furniture and look. It is difficult to connect coworking operators with the more creative contract furniture providers who want to have these conversations and forge new paths forward. The market is still so nascent, it's hard for furniture providers and coworking operators to find one another."
According to Liz Elam, Founder of Link Coworking in Austin, "After you figure out the rent, the second most expensive investment for a coworking operator is the furniture. The industry is so used to going after the corporate world they rarely focus on the emerging trends like Coworking. Right now, you typically cannot get a lease until you've been in business for three years. Since coworking is an industry that is pushing the boundaries of how people choose to work we will also challenge the furniture industry with how to facilitate these new ways of working."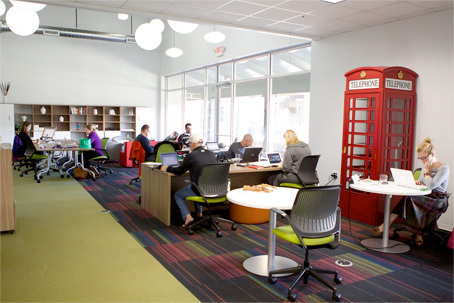 Henricksen, one of the largest and most successful dealerships in the country, is one furniture dealer who is answering these calls from the coworking community with fresh, new ways of thinking. For example, in recent years, they have partnered with Catapult in Chicago. Catapult describes their business as a unique cross between an incubator and a coworking space, with a peer-selected community of talented, ambitious, like-minded entrepreneurs. What differentiates their concepts from traditional coworking spaces is that the goal is to get tenants to leave: that is grow, prosper, and leave. As these companies leave, they need furniture. Russell Frees, EVP & Principal says, "When I first heard about Catapult, in my head it sounded like a great idea, but they wanted a lot for free. It was a great vision, but they had no track record. It was a total leap. In a business like ours you can only take so many leaps. But we did, and it has paid us back tenfold. Not just in financial rewards and business, but in networking opportunities and our ability to evolve our business model."
Frees explains, "Here's why it's a big risk: a lot of these entrepreneurial companies don't want to or cannot pay for the furniture in advance. They request financing over the term of the lease. We are already at really low margins because they are comparing contract grade furniture to product in China or Ikea. But they NEED contract grade furniture if they want it to last and keep looking good." Just like the old adage, no one ever washes a rental car, Frees points out that in these new coworking and coworking-like concepts, people are leasing or temporarily using space. At the end of the day, those people are not going to be as careful and gentle on furniture as if it were their own. The quality of furniture needs to be robust enough to withstand people beating on it... a lot.
Because of their early risks to help Catapult get set up, Henricksen now has a solid and very innovative partnership with Catapult. When companies outgrow Catapult, a rep will meet with them. Typically their initial ideas of budgets are not something that any contract furniture dealer can meet. That is always the struggle. Henricksen has to educate them on the value proposition. They also have to create robust lease, lease to purchase, and payment plan options to meet evolving needs. Dealers must understand the need to get complex expenses off the balance sheet, which in turn allows them to depreciate the product efficiently over time and focus investments in the core of the business, but there is still a premium. If you are going to lease over five years, the overall cost will still be a bit more over the life of the product. Forward-thinking dealers like Henricksen understand these complexities and are also open to working with each company to devise personalized financing arrangements. This can include payment plans as they are growing the first few months out of the coworking space.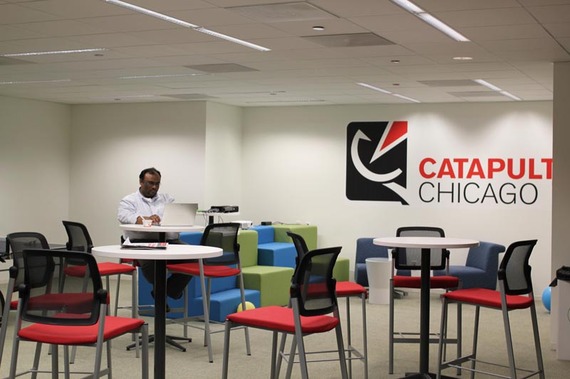 Frees also describes another innovation in the furniture buying process. Building management companies are getting more innovative, as they have realized it is becoming a huge market to buy furniture and wrap it into the rental lease. Many companies don't want to deal with coordination with a general contractor and hassles of a build out. This is becoming another innovative way in which smaller companies can finance their furniture needs. Frees says, "There are a couple of dealerships in Chicago that are doing it well through their connections. What we have done is gone to manufacturers, negotiated unbelievable prices based on volumes we believed would happen, and they have." Together with the building, Henricksen presents options within a limited finish scope, still allowing choices in design for their space. If they select choices outside the negotiated package, Henricksen simply communicates those price changes to the building management, who adjusts rent accordingly.
On the topic of coworking, Frees says, "I get that there is some frustration with us as an industry. I don't believe we are the most forward-thinking industry all the time. If they are not connected to the right company to help them realize their vision, it can be a bad experience. The right dealership who gets the bigger picture will help them achieve their goals. There are a lot of really good contract dealers out there that want to have these conversations. It is all about raising the bar of how people see us as the contract furniture industry."
This article originally published in Business of Furniture on January 27, 2016 under the title, "Industry Can Learn from Coworking Movement" and can be found at this link. It is republished here with permission.
Related
Popular in the Community