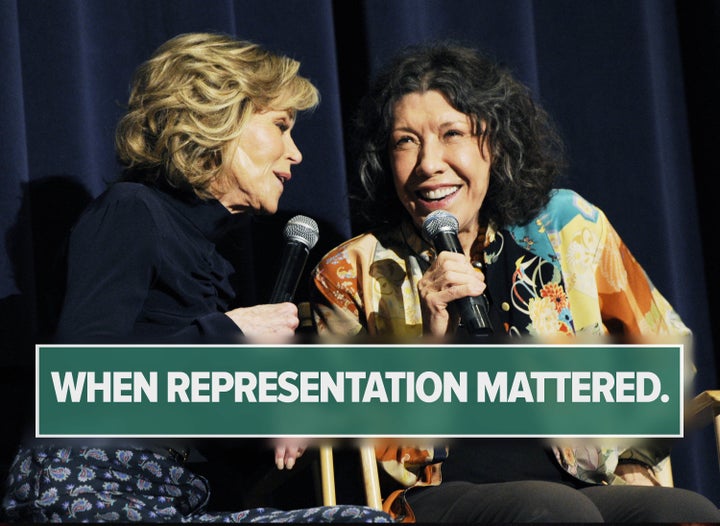 I am not any one of "The Golden Girls." I am neither Grace nor Frankie. I may have a touch of OITNB's Red, although I haven't murdered anyone yet. I am certainly not Harold's Maude and the only real-life Mrs. Robinson I ever heard about was a midwestern high-school teacher who made the news for sleeping with a student. Yeah, she was a hot mess momma alright.
Truth is, as a real-life 66-year-old woman, I am invisible in the landscape of modern culture. I simply don't exist for Hollywood, which is ruled by the young and the beautiful and those who still put their baseball caps on backwards. These modern masters of my universe don't see me and as a result, no one else does either.
I may be your mother, your grandmother, the widow next door who buys your daughter's Girl Scout cookies. I may also be a working gal who broke the glass ceiling long before you were born. But the point is, you don't see me.
Yes, I blame Hollywood for distorting the public's vision so that beauty is the sole purview of youth and hot sex never includes wrinkles. Even the concept of "aging gracefully" has become a toxic brew in the hands of pop culture. We bestow this label on those who don't "look their age," not those who look their age and are perfectly comfortable with it.
I am regularly told that I don't "look" 66, with the expectation that I will receive this as a compliment. But it defies my logic: If I am indeed 66 and this is how I look, then don't I, in fact, look 66? What's wrong with this so-called compliment is the implication behind it ― that it's a good thing to not look my age. And why is that?
To age is to somehow fail at the good life, yet aging is a battle that we all eventually will lose. Why not embrace it, flaunt it, cherish it? Why erase me from your world and not see me unless I am your mother or some "adorable" grandma who amuses you by doing something you privately deem age-inappropriate? Why do you think it's OK to make jokes at my expense, to say I don't understand things like the internet, to diss what I bring to the table when I apply for jobs? Yes, I blame Hollywood for your failure to see me, the real me.
You have been conditioned to notice only whether my legs look like Tina Turner's, whether my stomach is as flat as Jane Fonda's, and whether I can be as saucy about life as Helen Mirren. And if I can't, then what? I just stop existing for you.
Yes, I blame Hollywood for casting me as the eccentric old woman who wears flamboyant clothes and says shocking things that make the audience laugh. I am not her ― and I don't want to be laughed at but rather laughed along with. I blame Hollywood for casting me as the nagging mother-in-law, the pitiful cougar, or the complaining woman in the wheelchair. I blame Hollywood for the misperception that older people don't have sex and eat dinner every day at 4:30 p.m. to save a few dollars.
I also think the entertainment industry is short-selling itself in its inability to see older women as we really are. We have money and aren't afraid to spend it. We go to movies, watch TV and yes, we chill with Netflix in the biblical sense ― we really really do.
And we have been known to steal the show when Hollywood lets us. "When Harry Met Sally" was a happy feel-good watch, but what was the one memorable line in the film that people are still quoting decades later? It was the older woman in the deli who ordered "[I'll have]what she's having" after Meg Ryan's faked orgasm. Yes, older people still have sex. We just don't feel the same need to go around talking about it, but we certainly have the high STD rates to prove it. Maybe there's a Netflix series in that?
Or how about scene-stealer Kathy Bates setting the record straight in the iconic parking lot scene in "Fried Green Tomatoes." She repeatedly rams the red VW that stole her spot and cackles to its two younger occupants, "Well, girls, I'm older and have better insurance." Yes, I cheer every time I hit the rewind button in my head for that one. Why? Because, heck, it feels good to be visible once in awhile.
But I'm a realist. It is pretty unlikely that older people having sex will be coming to a screen near you any time soon. Remember comedian Amy Schumer's sketch in which she bumps into Tina Fey, Patricia Arquette, and Julia Louis-Dreyfus sharing a toast and asks them why they are celebrating.
"We're celebrating Julia's last fuckable day," says Arquette.
Yes, there is a precise moment when the media decides you're no longer "believably fuckable." And then came the coup de grace as Julia takes a swig of her wine and gives an example: "You know how Sally Field was Tom Hanks' love interest in 'Punchline' and then, like, 20 minutes later she was his mum in 'Forrest Gump'?"
Yes, it's like that. Just like that.
This essay is part of the HuffPost Voices series "When Representation Mattered." The series highlights stories from people of all racial backgrounds, religions, abilities, ages, sexual and gender identities on what representation means to them. To submit your story (in written or vlog form) for consideration, email representationmatters@huffingtonpost.com.
Related
Before You Go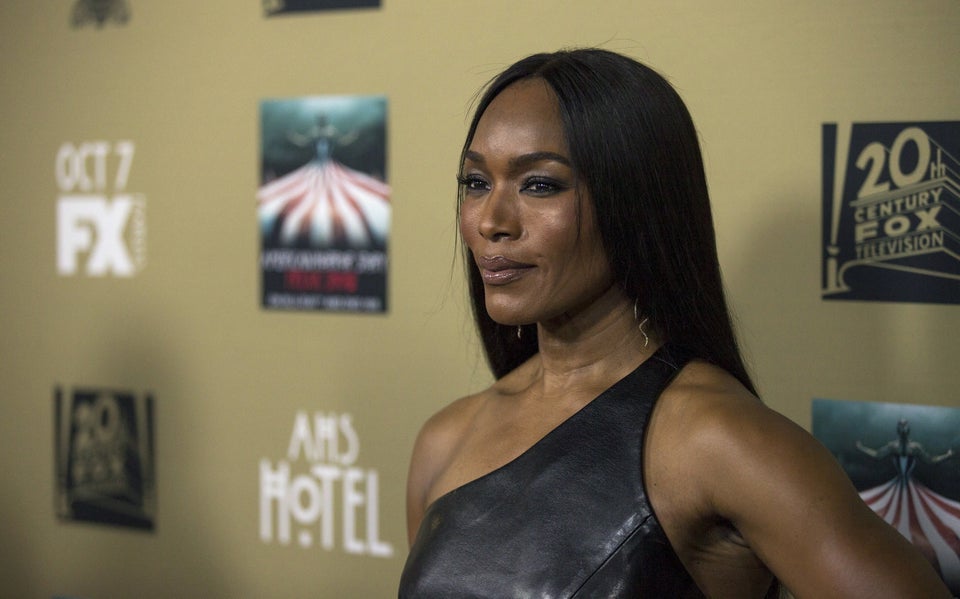 12 Moms (And Grandmas) On The Beauty Of Aging