Megan Fox stopped by "Jimmy Kimmel Live!" on Tuesday to promote her new film "Teenage Mutant Ninja Turtles: Out of the Shadows" and had a telling exchange with the show's host, Jimmy Kimmel, that spoke volumes about the way Hollywood treats female bodies.
When Fox previously appeared on the late-night show in February, the "Transformers" actress was already pregnant with her third child, but had yet to publicly announce her pregnancy and Kimmel joked that he felt "lied to."
KIMMEL: You were not pregnant at all ... Now it's like, BOWM. A baby came right into your stomach.

FOX: There was a human growing in there. Yeah, I was definitely pregnant. I was already in my second trimester. I just had on, like, three pairs of Spanx and we were really harnessing that in.

...

KIMMEL: Do you feel, in a way, like you lied to me by coming out here pregnant and not indicating it in any way?

FOX: I mean, do you feel like I owe you that sort of intimate information?

KIMMEL: Yes, I do.
The audience laughed and clapped after Kimmel joked that Fox was a liar, but this line of questioning is not amusing. Women are not obligated to announce that they're pregnant, even if they're famous.
Fox has since been very open about her pregnancy with her "super genius" baby. She told Kimmel that she communicates with her third child.
"You don't hear an audible voice, but I feel like you receive messages from the child if you're open to it," Fox said. "For instance, this baby wanted me to live somewhere else, so we're moving to a whole different place in Los Angeles because I feel like that's where this baby wants to be raised."
But as Fox said, she doesn't owe this "intimate information" to Kimmel or anybody else. His invasive questioning shows exactly why some celebrities go to such lengths to hide their pregnancies. Whether you're a famous actress or not, the world acts like your pregnancy is their business.
Last time we checked, broadcasting your personal life was not part of the "actress" job description.
Before You Go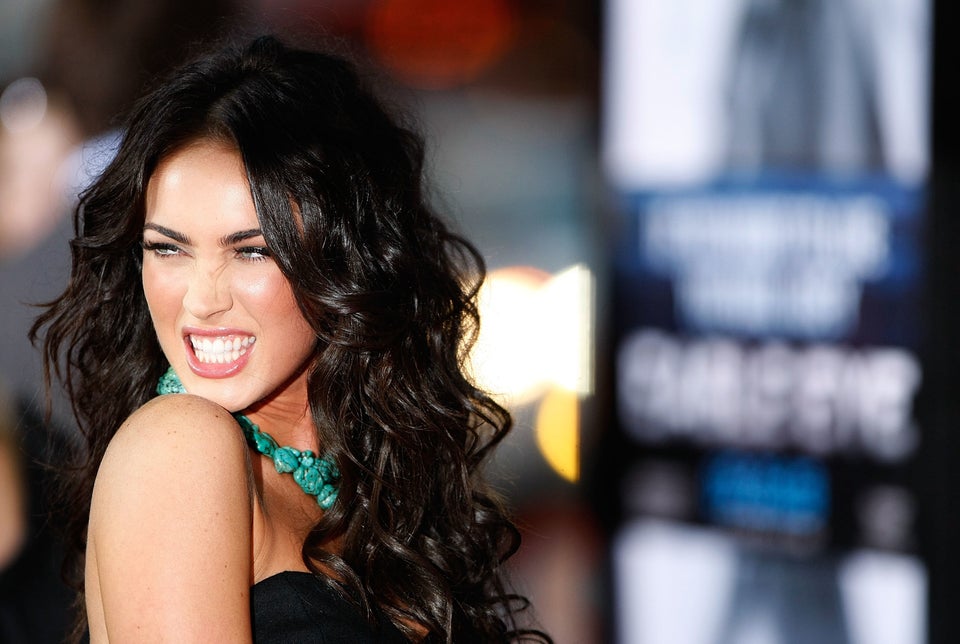 Megan Fox
Popular in the Community