Why? Because they're all powerful women in tech.
A lookbook for the company's Ada Collection, named for pioneering female programmer Ada Lovelace, features female tech executives modeling the underwear line. And responses have been mixed.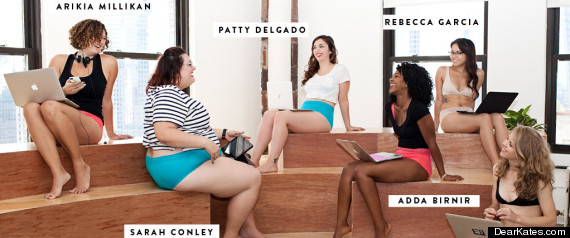 Olivia Muenter at Bustle called the campaign "pretty amazing," pointing to the diversity of the women in the ads.
"The fact that [the products] are modeled by women who are beautifully real, with bodies who look like yours and mine and careers that are successful and unique, is truly powerful," Muenter wrote.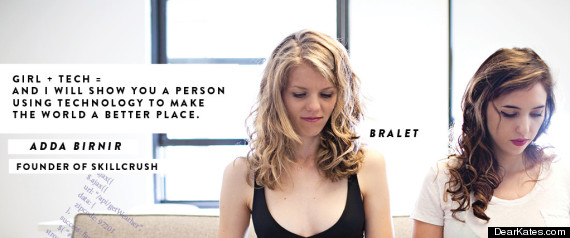 "In Silicon Valley, now more than ever, there is a tension between being seen in a romantic or sexual way and in a professional way," Glimpse Labs CEO Elissa Shevinsky told TIME. "Presenting yourself undressed has inherently sexual overtones, and undermines being seen as a serious technologist. This is true for both men and for women."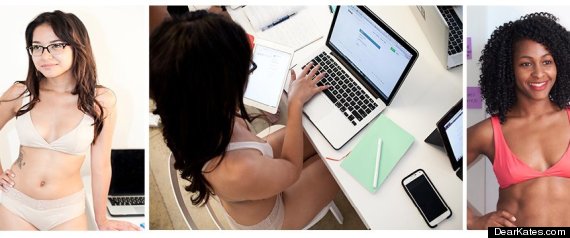 Julie Sygiel, the founder and CEO of Dear Kate, recruited female changemakers in the tech world to participate in the hopes of structuring a campaign about what women think and do, rather than what they look like.
"We believe women should be taken seriously regardless of what they are wearing," Sygiel told The Huffington Post in an email. "This goes for women in any profession, as what someone is wearing has no bearing on their capability or intelligence."
Sygiel, who has used "non-traditional" models in previous Dear Kate lookbooks, believes that the controversy surrounding this campaign stems from ideas about how women in STEM fields should act.
"If someone views our campaign as perpetuating sexism, it's because they have certain expectations of women," she wrote. "The way we see the world is that women can be just as powerful in underwear as they are in a power suit. It's not fair for women in tech to be singled out and confined to more conservative behavior simply because they work in a male-dominated field."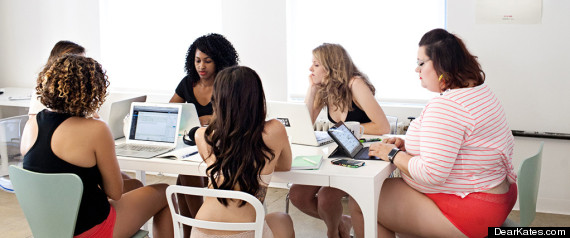 As for the suggestion that the campaign could deter potential investors, participating model Adda Birnir, CEO and co-founder of Skillcrush, explained to HuffPost that gaining investors should be viewed as one step along the way of executing your vision, rather than the end goal of any tech venture.
"You answer to your users and your customers number one, and your investors number two," she said. "I haven't heard anything from my users. If my users were horribly offended by [the shoot], it would be a concern, of course."
Birnir said that she took part in the shoot in support of the product, and the company's "commitment to showing real women in all their complexity."
"I don't think it does women a disservice," she said of the lookbook.
Participant Sarah Conley, a style and fashion blogger at Style IT, also reported that the campaign was a positive step for women
"Although I find the controversy hilarious -- as a woman, you're damned if you do, and damned if you don't -- I believe in this campaign," Conley told HuffPost. "I believe in these women. And I believe that there needs to be serious conversation about size diversity without discrimination. And we're talking about it, aren't we? So this feels like a victory to me."
Support HuffPost
The Stakes Have Never Been Higher
Related
Before You Go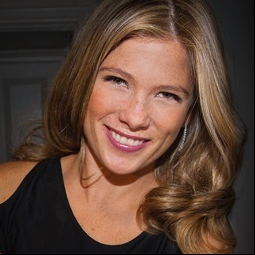 The Most Buzzed About Female-Led Tech Startups Of 2013
Popular in the Community