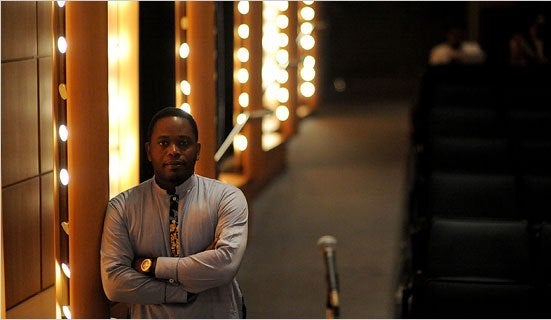 I am so sorry for replying your text message late. I wish I told you these things before you left us. We were just getting to know ourselves, and we had a pending Whatsapp call.
As a Global Shaper, words are not enough to express how grateful we—Shapers from 7 Nigerian Cities and the entire 36 States generally—are for your role in starting the Abuja Global Shapers Hub and leading the way for other Hubs to be founded in Nigeria.
The Abuja Shapers are like rock stars these days. Did you hear about their last project? It's all because of you Ken, you laid a foundation for them to become the "big boys" and "big girls" (as you called them the last time we spoke) that are changing their community and touching lives across the African continent.
Fally and I were planning to bring you back home for their Hub's 5th Anniversary. A committee is already planning. Big things; like dinners and awards and stuff.
You left quite abruptly and it hit hard on the entire World Economic Forum family. We thank you for the lives you shaped both as Founding Curator of the Abuja Global Shapers Hub and as a Young Global Leader. Thank you Ken
Today the Paris Agreement came into force, and we cannot thank you enough for showing us how Climate change is affecting our everyday lives—yet we were ignorant. Thank you too for all the stories you wrote on local and international platforms to sustain the attention of the world on the oil degradation of our fatherland, Ogoniland.
You always spoke passionately about how you want to revamp and immortalize Dad's office at 24 Aggrey Road, Port Harcourt. We discussed the possibility of installing solar panels and unlimited broadband. You even asked that the Port Harcourt Global Shapers start meeting there to lead conversations about the development of our community.
You wanted to create an Eco-innovation hub.
You really wanted young people to gather and spark sustainable and creative ideas!
What will happen to all that now you are gone, Ken? Who will do all these big things?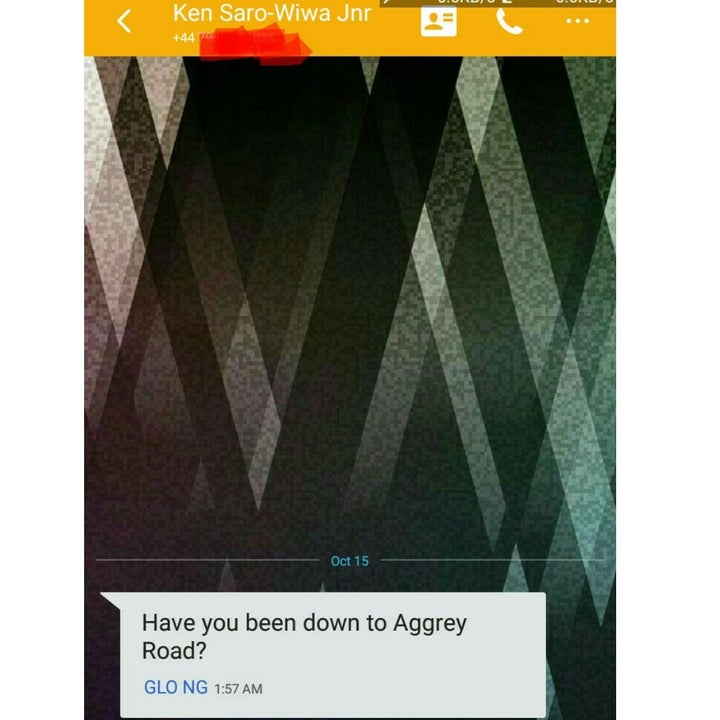 Your text message still haunts me—even when I sleep. Whenever my phone beeps, I remember I owe you a reply. I just kept procrastinating to reply till 3 days passed. I wanted to surprise you. I wanted to take pictures at our "Eco-Innovation Hub" and share them with you on Whatsapp.
I just kept saying, "I will do it tomorrow" until our brother, Perez Tigidam, broke the news on Twitter. I was in Owerri. I was in shock. I rushed to my phonebook and dialed your number as fast as I could. It rang, she picked, and she was crying. I broke down too. I vow to never leave text messages unreplied again—not even for one minute.
I will go to Aggrey Road. I will go just as we discussed to see the place. I will see what I can do. I am just one and cannot do much. But I am only one of the many souls you touched. I may not be able to do much. But many people love you, Ken. With the support of many people we can do much.
I wish we stayed longer on those Whatsapp Calls. I wish I recorded them to listen to the wise words you always shared.
You promised to come on my podcast show, "The Stroll Live" after I finished interviewing Aunty Noo. You loved Family so much and did everything to protect them.
You promised to explain many things to me. You said there were truths about Dad no one knew. We just didn't have enough time.
I'm sure when you meet Dad he will announce to the host of Heaven; "this is my beloved son, in whom I am well pleased." You were indeed your father's son.
Sleep, until we meet again.
Related
Popular in the Community