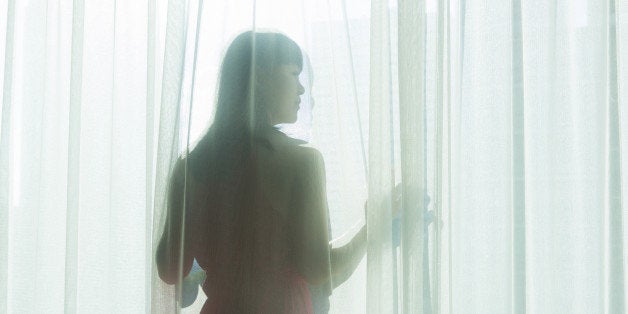 You weren't what I thought you were going to be. You weren't till death do us part. You weren't loyalty, respect, honesty, commitment and true partnership. You offered more pain and loneliness than I expected.
The fault was mine, not yours. I entered into your union, I signed your legal contract and all I was thinking about was love. I loved, felt loved and I, regretfully, didn't give deep thought to loyalty. To respect. To honesty. To commitment. To partnership. Love doesn't always conquer all and that is not your burden to bear.
Two kids signed their names on your dotted line, two kids set up house and two kids forgot to look down the line. The blame is not yours.
I see. Now. I see that what I wanted out of marriage, what I thought it meant, but what I never said out loud, was not what my husband wanted out of our union. What marriage meant to each of us was different. I see that marriage only means what the two people entering into it decide it means for them. Together. Different marital arrangements work for different people, so the key is making sure the person you marry wants what you want. Be brutally honest, be true to yourself and make sure that the vows that you cherish, are the same vows that your spouse cherishes as well.
Immediately following my divorce I felt quite certain that I would not enter into another one of your contracts. I just could not imagine what would change that would make me agree to give you another shot.
The thing is, the only thing you can count on in life IS, change. As such, things have changed. I am in an honest, loving, respectful, playful, supportive, sexy, serious, real, fun, two equal grown-ups in this relationship relationship.
I do see your value and your beauty. I am intrigued by the possibility of entering into marriage having considered all that I did not the first time around.
Still, I just don't know that I could do it, get married again.
But, I am sure that I am not sure.
Perhaps we will meet again. If not, no hard feelings.
Related