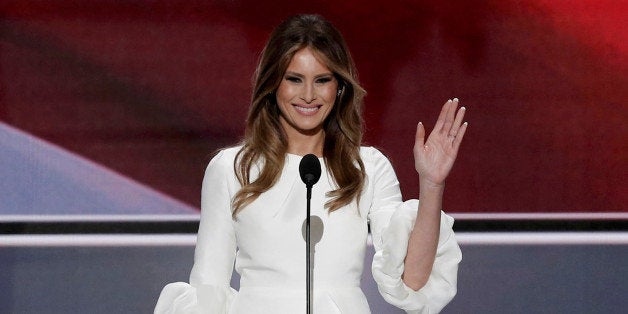 I am writing to you, immigrant to immigrant.
Our country's immigration system, as you well know, is more complicated than the news media makes it out to be. The line between "illegal" and "legal" is less about borders and walls and more about paperwork, governmental red-tape, winning a lottery (literally), changing circumstances, and all kinds of privilege, especially racial and socio-economic.
Since Louisa Adams, not a single First Lady has been foreign-born. You are now in a position of extraordinary power to do your part in making America even greater than it already is. You can effect change that can uphold this country's founding commitment to welcoming immigrants from all over the world, offering them the opportunity to fulfill their own American Dream.
Truth be told, your husband's entry into politics began when he called for President Obama to release his birth certificate to prove that he was born in the United States and, therefore, eligible for the presidency. If transparency is indeed important to you and your husband -- and with all the questions swirling around how you obtained legal status and citizenship, serious questions that no single tweet can answer -- I am writing to ask that you open up to your fellow Americans and share your full immigration story.
Telling your whole story, in all of its contradictions and complexities, is hard. Trust me, I know. Tired of lying to my employers, friends, and even to myself, I "came out" as an undocumented immigrant in The New York Times Magazine in June 2011. Since that very public outing, I've traveled across the country engaging all kinds of Americans, appearing on Fox News and conservative talk radio, all the while chronicling the experience for a film, "Documented."
What I've discovered is that immigration is the most politicized yet least understood conversation in America today.
As I note in "Documented," several times a day I get asked: "Why don't you just make yourself legal?"
Many Americans cannot grasp the idea that our broken immigration system has separated my Mama and I for 23 years. If I leave the U.S., which has been my home since age 12, there's no guarantee that I will be allowed back; and Mama is on a 16-year waiting list to legally come to the U.S. As I explain in the film: "If you think America's tax code is complicated, you should see America's immigration code."
As to why I have not been deported, I do not know. Months after coming out about my undocumented status, I called immigration officials myself and asked why I had not heard from them. (While your husband has built the most anti-immigrant campaign in modern U.S. history and promises to deport immigrants like me, the reality is that the Obama administration has actually deported more people than any U.S. president in history: 2.5 million and counting.)
But to quote my favorite writer, James Baldwin, nothing can be changed until it is faced. And you, Mrs. Trump, are in a once-in-a-lifetime position to be the face for that change.
As someone who has had to live with a secret, I urge you to share more information about your personal path to American citizenship. As you may or may not know, such a path does not exist for all of us.
Your voice and your story can help reach people who have been otherwise unreachable on this issue thus far. Your voice and your story can help push Americans across party lines to persuade lawmakers to do what the voters have elected them to do, and commit to updating our antiquated and unjust immigration laws so that good, hardworking people don't have to live outside the law in order to seek opportunity and grow into the best versions of themselves. Your voice and your story can perhaps push even your own husband, who said something he may regret: "I would be not allowing certain people to come into this country without absolute perfect documentation."
Yesterday, Define American, the organization I founded to transcend the politics of immigration, started a petition-- which, at the time of this writing, has almost 1,500 signatures -- inviting you to join the countless courageous immigrants who have shared their stories through our "Coming Out" campaign. Like you, these immigrants make America great. Please, tell us your full immigration story so that we can know the real and authentic you -- a woman who, like so many of us, immigrated to America, the land of hope and opportunity, believing that anything and everything can happen, even becoming the First Lady of these United States.
Sincerely,
Jose Antonio Vargas
P.S. For those inside the Trump campaign who are still brushing up on how immigration works, please share this very useful graphic.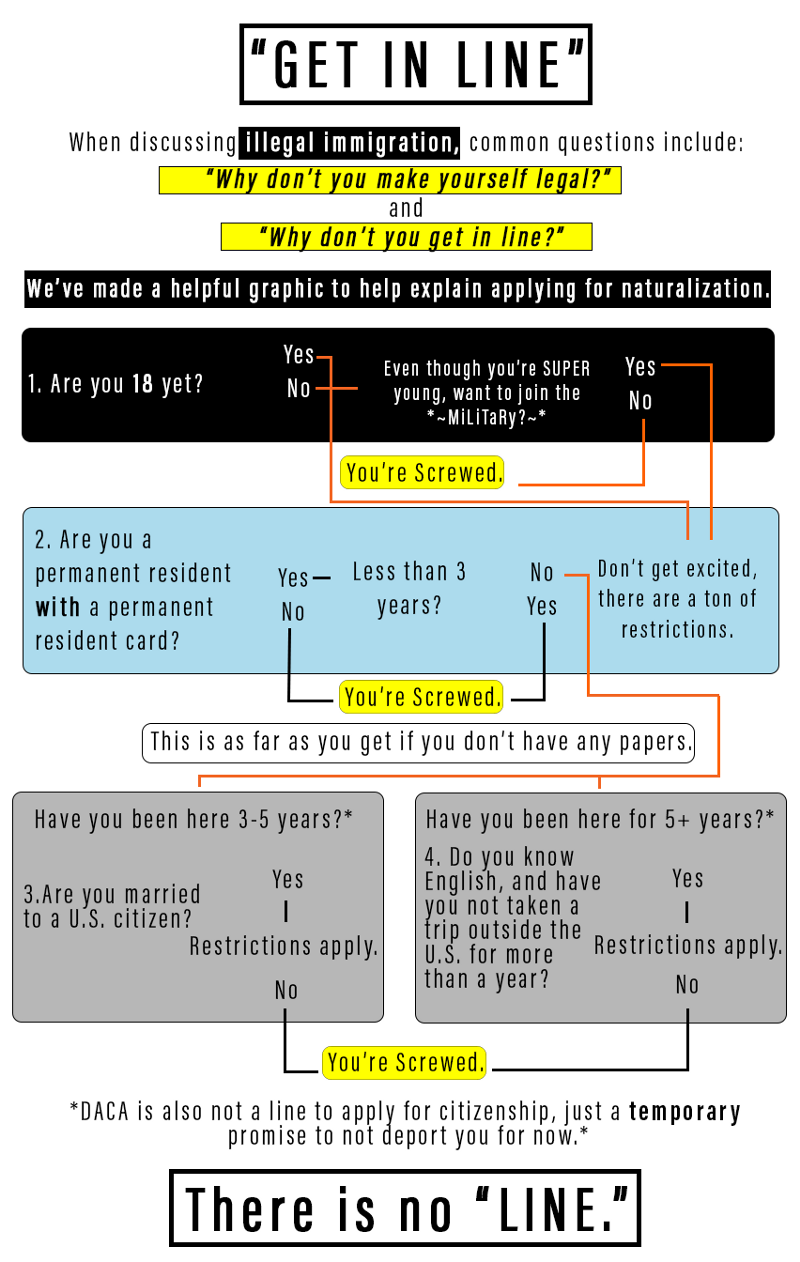 P.P.S. In case you need an Immigrants Make America Great hat, you can buy one here.
A version of this post originally appeared on Medium.
Calling all HuffPost superfans!
Sign up for membership to become a founding member and help shape HuffPost's next chapter