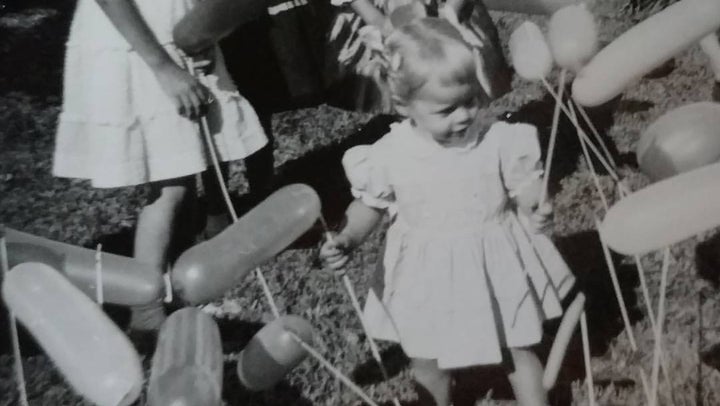 Today would have been your 63rd birthday.
Is it possible that it hurts even more now than when I lost you to Alzheimer's disease? Is it possible that I miss you even more now than I did when you died three years ago?
It's like I didn't even know what I was losing until now ― until watching my babies grow into big kids; until struggling to balance being a momma, wife, friend, sister; until being forced to grow up a bit more without you.
I know this isn't true, but it feels like almost everyone else has a you ― a mom who can fix any problem and dry any tears. I know this isn't true, because now that I'm a mom, I can't ignore that we are all flawed.
I love you even more in your imperfection.
I lose my temper and yell at my 2 and 4-year-olds and know you probably did the same with us, except that we were three years apart instead of only two. I remember being scolded and spanked whenever I set a bad example for my little brother, but mostly I remember being taught that I was responsible for things that were beyond my control.
The funny thing is I love you even more in your imperfection. I know you made mistakes in parenting, but you were working with what you had ― your own family and upbringing, the culture of the day and your own mental health and marital struggles.
You were only human. And it took me years to fully see and understand it.
Motherhood and marriage are both hard. Ridiculously hard. They require so much denial of self that it's easy to forget that I have to protect the pieces of myself that make me me.
I needed to see you love yourself.
The hardest part of publishing my (our) children's book with pieces of your artwork was finally realizing that you had given up your passions to raise me. How dare you? How dare you not value your own gifts and dreams enough, to let them go stagnant while you poured into my brother and me?
I needed to see you love yourself.
I needed to see you respect your God-given talents, identity and worth.
And I needed to see you take breaks. From us. From Dad. From taking care of everyone but yourself.
Because now, I don't know how to say "no" and disconnect until I'm already overwhelmed.
I don't know how to just love and accept me, before and after and apart from "Mom."
I'm learning from your mistakes and your successes, Mom, and I'm thankful for both. I just wish you were still here to talk them through with me.
Thanks for always loving me even when you couldn't love yourself. I'm sorry it took me so long to understand.