One woman is painting powerful feminist sentiments on naked women's bodies in response to President-elect Donald Trump's hateful rhetoric ― and the results are breathtaking.
Created by Kate McClure, "Dear Mr. Trump" is a gut-wrenching black-and-white photo series that features women of all shapes, sizes and ethnicities coming together in an act of protest. McClure, a New York City-based writer and feminist artist, said she felt compelled to create the series after Trump's presidential win in November.
"I felt women had been silenced. A highly-qualified female candidate lost to an unqualified, openly misogynistic man. That was a serious blow," McClure told The Huffington Post. "All the progress made by the incredibly brave women (and enlightened men) before us seemed to vanish overnight. The rhetoric coming from Trump was so extreme, I felt an extreme response was needed."
The words painted on each woman's body include sentiments of anger, love, despondency and encouragement. "Denial, anger, bargaining, depression... resistance," one sentiment reads; another reads "real power" across a woman's chest as she breastfeeds. Arguably the most powerful photo is a portrait of a young woman who has "I am (still) the future" written on it.
McClure said some of the statements were her own idea, while others came from the models themselves. "Before the shoot, we all sat down and talked," she said. "I got to know them better and I got a sense of how they were each feeling about the new President-elect. Their honesty and insight really helped inform the phase choices."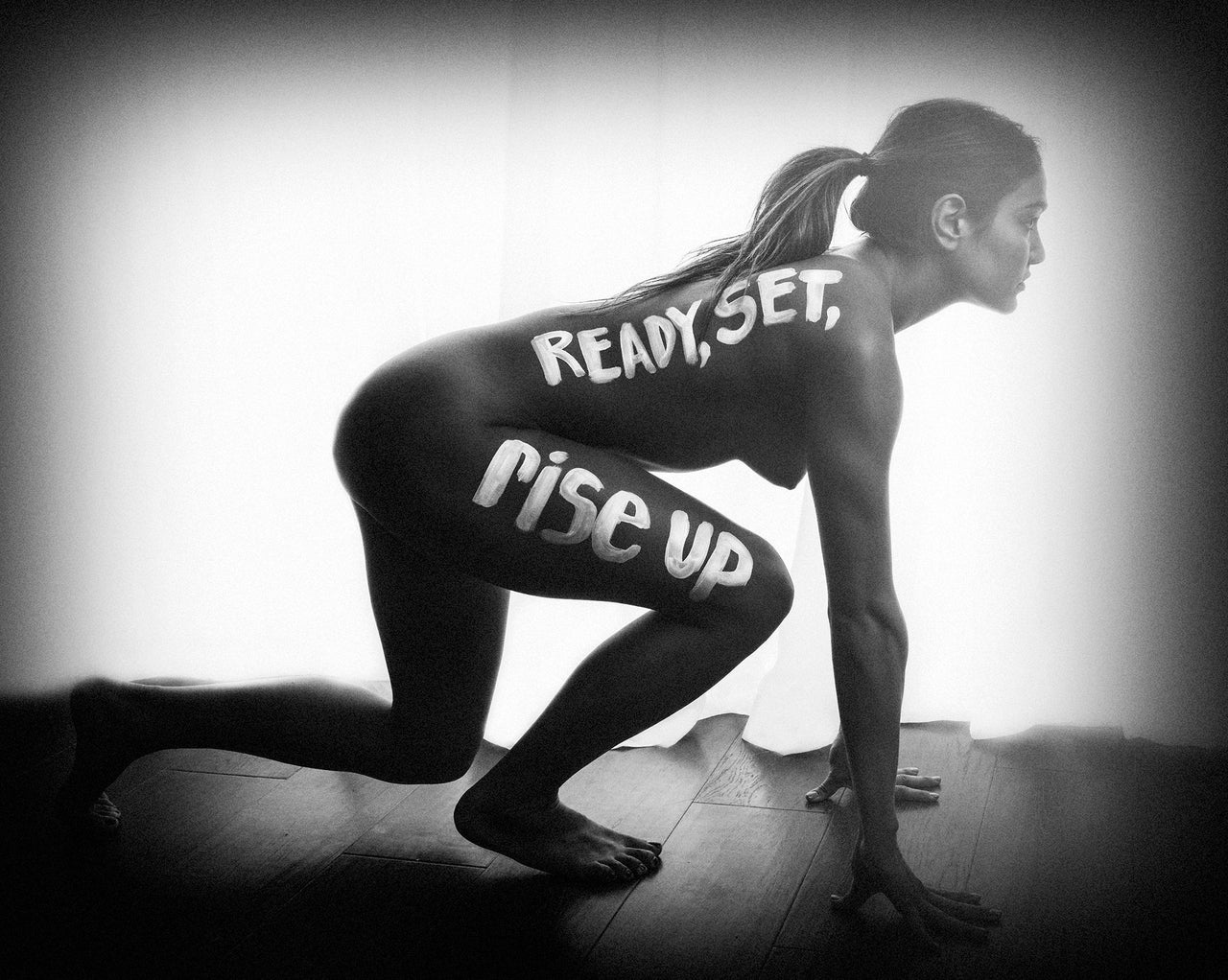 The photos will be sold for a limited time only and all profits will go directly to the ACLU and Planned Parenthood. As an artist, McClure hopes this is one way she can actively resist and speak out against Trump.
"I think American democracy is something worth fighting for and as artists we are on the frontline of this battle," she said. "Artists explore humanity and when humanity is under attack, artists have a duty to defend it."
McClure hopes audiences feel emboldened and galvanized to fight against everything Trump stands for.
"We live in a time of radical hate and we must react with radical love," she said. "If we all speak up and refuse to have our rights taken away, they can't take them... When women join together and lose the shame, that's when we'll own our power."
We are all about fighting hate with love. Scroll below to see the rest of McClure's powerful "Dear Mr. Trump" series.
Images below may be considered NSFW to some readers.
Before You Go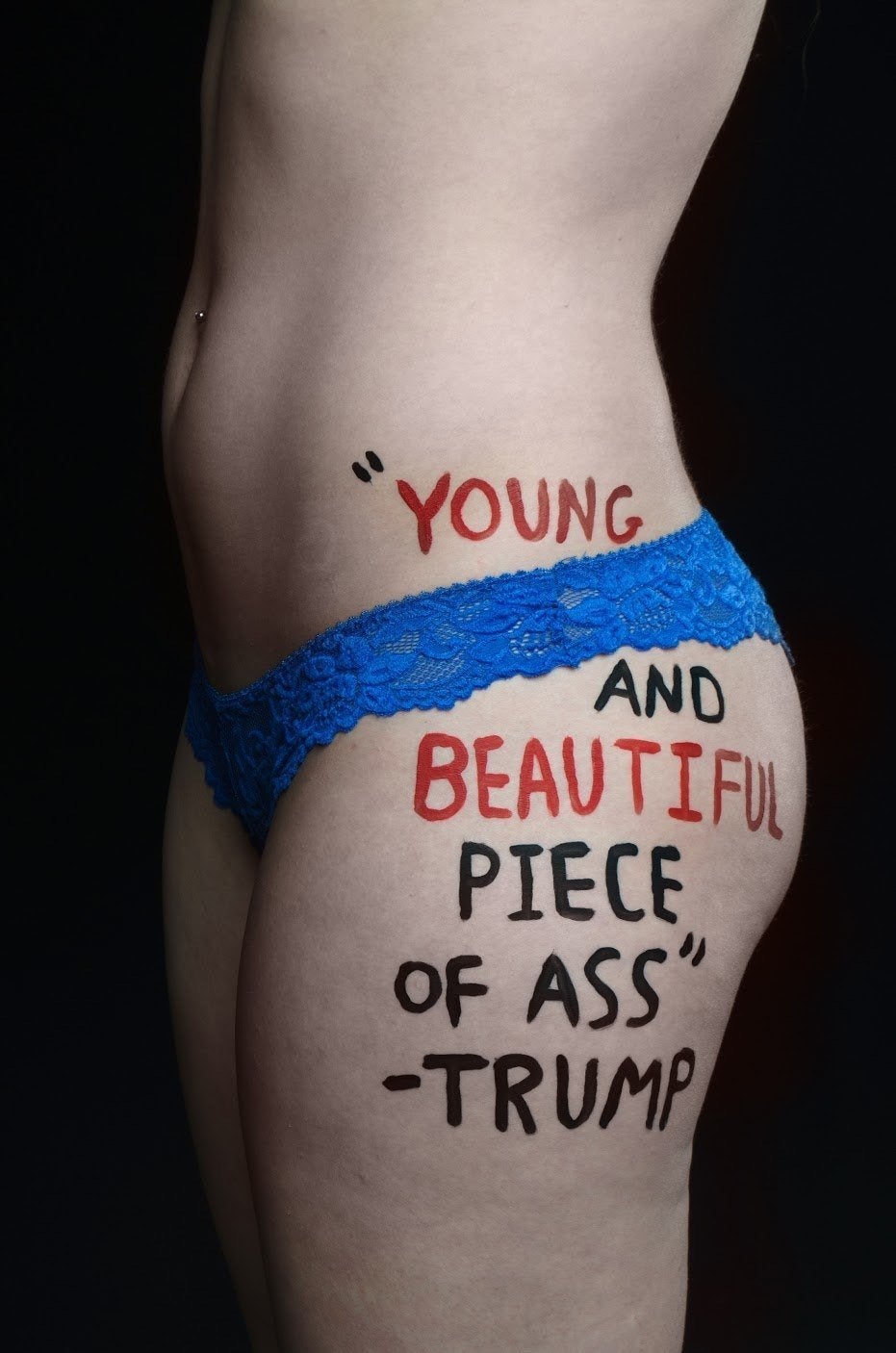 Donald Trump's Sexist Messages On Naked Bodies
Popular in the Community