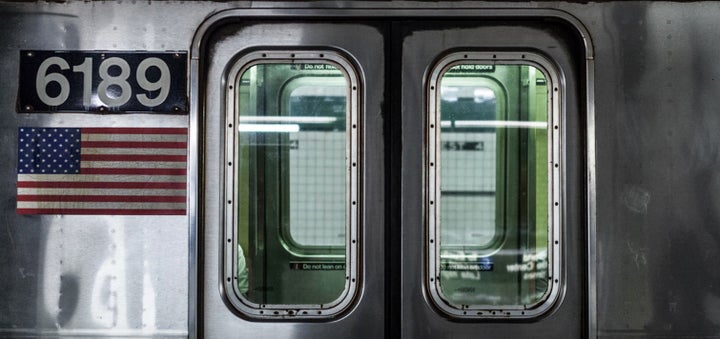 My son and I were on the A train at 2:00 p.m. on Friday June 9. The train stopped just before Hoyt Street station, without warning. From my experience, the train has rarely been stuck between stops for long; maybe 5-10 minutes at most. At the 20-minute mark, the passengers, including me and my son started to get anxious. We waited for an announcement but nothing ever came. At 30 minutes, I started feeling shortness of breath and I knew a panic attack was coming. I couldn't stop it, so I let it happen. I started to cry and so did my 9-year-old son. I comforted him as best I could and a kind woman gave him her phone to play a game on.
At 45 minutes, my son was crying hard. He asked "Are we going to die on here?"
"No baby, it's going to be okay." I comforted him, but I wasn't sure what was going on.
At the hour mark, there was a crackling announcement that no one could actually hear. All that I could decode was "There's a problem." No shit there's a fucking problem.
I began to brainstorm how I could walk between cars to reach the conductor. If I could get to him I would be able to find out what was going on. Unfortunately, the doors that united cars were locked. Even if I wanted to I could not reach the conductor. My mind started to concoct nonsensical schemes such as plying open the doors with a tool that I clearly didn't have access to. My son had stopped crying and his teeth stopped chattering. He suggested that we "bust out of the train."
I had cried enough. There wasn't anything left.
I started to think my son was right, maybe we were going to die on this train. I finally got to a point of utter desperation. I whispered in my son's ear: let's pray. Now, I am more of a spiritual person than a religious one. We closed our eyes and held each other and asked God for the train to move.
I shit you not, two minutes later the train slowly began to move. The entire train of angry frustrated passengers cheered and clapped. It was truly a unifying experience and a true New York story.
I want to tell you MTA, that it would have been helpful to know what was holding up the train. we still don't know why we were sitting there for over an hour. Can you please explain yourself?