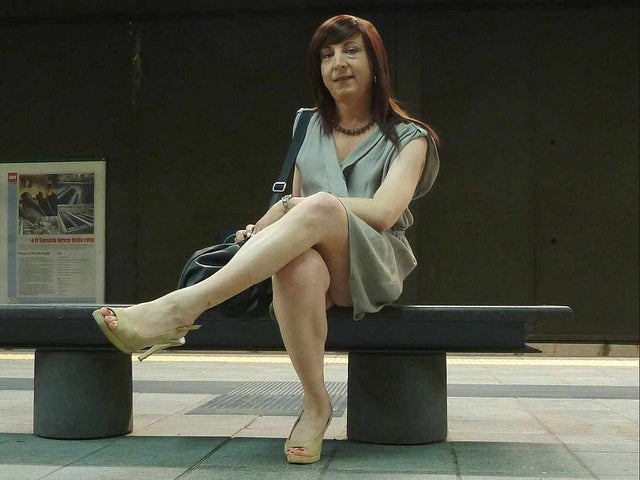 Speaking to a group of Catholic Bishops in Poland, the Guardian reported, Pope Francis told them schools are teaching children that gender can be a choice. He lamented that gender theory "does not recognize the order of creation" and accused such apostasy on "persons and institutions who donate money." He never mentioned who those persons were, other than to say they it was "ideological colonizing" from "very influential countries."
Once again, the Pope, speaking for one of the largest and most influential religious institutions, showed his ignorance on both cultural gender expression, and gender identity. As someone who studies gender and sexuality, as a former minister, and as a father, I can assure the Pope, and the religious community at large, gender cannot be taught!
The rampant fear and ignorance on the issues of gender and sexuality are the results of trying to squeeze very complex human and biological issues into ancient texts and simplistic theological ideologies. Last year, Pope Francis said, "I wonder if so-called gender theory may not also be an expression of frustration and resignation that aims to erase sexual differentiation because it no longer knows how to come to terms with it."
Gender Expression in culture
As I've written before, gender expression in human culture is fluid. Dr. Zoi Arvanitidou said, "The stereotypical masculine or feminine qualifications are not personality characteristics of individual men and women but socially constructed representations of gender, on the basis of what society expects of each sex." High heels and lace were once masculine dress. Our forefathers wore powdered wigs and stockings. When a transgender person identifies with the opposite gender from his or her biological sex, he or she represents that gender within the socially constructed confines of the culture.
My oldest daughter decided during her senior year of high school to wear her hair quite short. Her casual wear is a muscle shirt and sweats. She's been mistaken for an effeminate male, though she is quite heterosexual and all female. She is not attempting to "erase sexual differentiation," rather expressing her sense of fashion in the culture in which she lives.
I know my daughter well. Her mother and I are open-minded and encourage our children to be exactly who they are. Our love is constant and unconditional. Our "permissiveness" hasn't produced sexually or gender confused children, but children with a strong sense of self, secure to wear what they want to wear without shame. We teach our children that their clothes don't define them, their character does.
In spite of the book of Genesis' claim, "[God] created them male and female…" science has uncovered the complexities of gender. As I've written on this topic, there are multiple influences, which determine our gender. Genitals, or biological sex, are the way we perceive someone's gender, but that doesn't necessarily tell the whole story.
UCLA geneticist, Dr. Eric Vilain, says about 1 in 4,500 babies are born with ambiguous genitalia. In the 1940s, when modern gender determination started, French physiologist Alfred Jost said it was the testis that determined sex. Decisions about gender were made for the infant and a proclamation made to the parent about how to raise the child according to the gender the doctor decided.
Dr. John Money, a famous sexologist in the 1950s, believed a child's gender was a sociological construct. In his most famous John/Joan case, Money insisted on having a child with a botched circumcision turned into a girl. He convinced the child's parents that the eight-month old would adapt to the cultural role living as a female. His parents trusted Money and agreed to have their child's testicles removed. Money continued updates on his study, though the parents refused the surgery, which would have given their child a vagina.
In 1997, the subject of the study, David Reimer, came forward and shared his experience with Rolling Stone magazine. In spite of the gender reassignment surgery, and being raised as a female, Reimer identified as a male. He accused Money of destroying his life. Reimer committed suicide in 2002. Reimer's case clearly showed that gender was not simply a matter of choice, but included a genetic component beyond genitalia.
Dr. Vilain says there is a molecular basis to gender, which we are just now discovering. A set of genes, such as WNT4, that is specifically female, is not present in males. Whereas, it was once believed that creating a male was simply activating male genes, scientists are now discovering it also means inhibiting female genes. Vilain notes, "if you have an excess of WNT4, too much WNT4 in an XY, you're going to feminize the XY individual."
What Pope Francis, and the religious community at large, continues to do is single out and disenfranchise a segment of the population. It's a population, which cannot be explained theologically. Male and female roles are constantly evolving, just as they were when the ancient texts were written, and when females were regarded as property. It is not gender roles that are wrong, but an attempt to understand them based on ancient cultures and contexts, which no longer apply. A child does not choose his or her gender; it is chosen biologically. Equally, gender cannot be taught; it is intrinsic. On the other hand, allowing people to express their gender is not a form of rebellion against God, but rather an act of inclusiveness.
REAL LIFE. REAL NEWS. REAL VOICES.
Help us tell more of the stories that matter from voices that too often remain unheard.