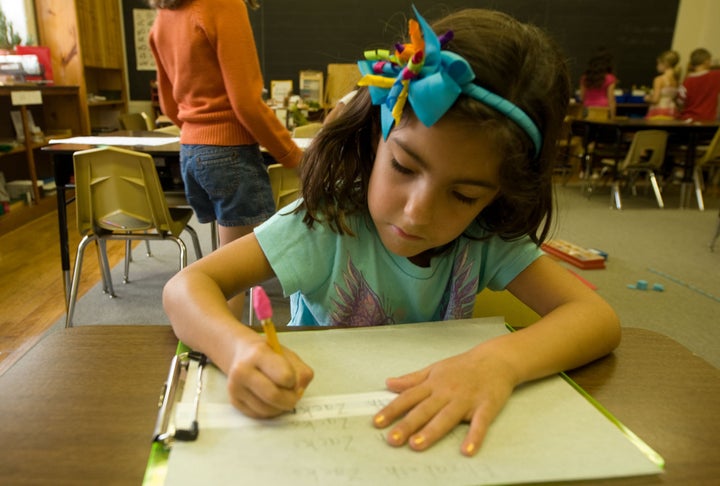 Dear President Obama and Secretary Duncan,
It's actually happened. On March 2, all direct funding of the National Writing Project was eliminated. As a result, you have deleted one of the only proven programs to improve teaching quality and student achievement. And with the murder of this program, so goes with it a sense that this administration actually wants those things. It puts intention to question.
I have to assume that you do not fully understand what the Writing Project is about, just as many do not who are not in education. So I'll describe it using comparisons that will hopefully illustrate its influence and benefits.
Just imagine, it's June, and in each city in the United States, a film institute begins. The participants are selected from a small pool of fledgling directors with the most exciting ideas and dedication to the craft. This institute allows those students (say, 20 of them total) to spend a month of their summer in dialogue with the greatest film makers of our time. During their summer, Spielberg would go to one city and sit down for a day with those directing students. Scorsese would also participate in another location, Spike Lee too, and Spike Jonze. Then those iconic directors would rotate to another institute, traveling from city to city, bestowing their expertise to each new group before them. Meanwhile, the students build a toolbox of strategies from the best with each director that came through the door. Can you just imagine the movies, the new cinematic treasures that would be born of such a summer?
Just imagine being a baseball player of promise given the opportunity to spend a month in the company of Willie Mays, Sandy Koufax, and Cal Ripkin Jr. Can you imagine the brilliant plays and games of legend that would come out of such a season of learning?
So is it also true with the National Writing Project and its various branches all over the country. Every summer, in many cities in the United States, small cohorts of teachers, representing every grade level from Pre-K through college, gather to learn from the best educators in the world. And now do the math...
Each teacher returns to school to influence anywhere from 32-200 students per day. Each teacher returns with the potential to now train other teachers as well, thus rippling out the number of students to anywhere up to 5,000 (depending on the school size). So from 20 teachers, thousands have been touched by a mere month-long program.
The goal of the summer program is to create writers who can then teach writing better, for writing is a future skill, one that cannot be avoided as students grow up in a more digital world that will judge its citizens not only on their content, but on their written ability to communicate that content. Additionally, teaching writing correlates directly to your ESEA's goal of college and career readiness.
After all, just think to yourself of the times that your ability to write has proven to be of the utmost importance: to get into college, to apply for a job, to write an email, memo, or letter. Without writing, the scientist could not report their findings, the journalist could not report the truth of the world, and the statistician could not analyze their data.
You can tell a teacher is a fellow of the Writing Project from the quality of work his or her students produce. You can see it in the voice in the students' writing, in their risk-taking, in their critical-thinking, and most importantly, in their enjoyment of learning.
There is another important by-product of the summer institute as well. Many teachers during the school year never get the opportunity to work with an entire school staff of like-minded individuals, all on fire with their own learning. The institute is a faculty lounge unlike any other, giving teachers a taste of what a community of dedication and innovation feels like.
President Obama and Sec Duncan, can you not see how valuable it is to allow teachers to experience what the ideal is like? Do you not see how, if granted the experience, more and more teachers would crave, eventually demand, these standards from their own schools, if only given the chance to live it and breath it during one precious summer?
So I beg you, do not let the National Writing Project sink slowly over the horizon. Return the funding back into the Federal Budget by 2012, and return the promise of dedication to this country's students.
Ongoing learning cannot be considered a luxury if we are in the business of educating students. The ability to learn from the best should not be a gift, but a right that should be granted to as many teachers as we can afford. Because, frankly, we cannot afford to allow effective professional development of this quality to die out. Our education as teachers is instrumental in educating our students.
Support greater teaching quality. Support student achievement. Continue to support the National Writing Project.
Heather Wolpert-Gawron
Middle School Teacher, Language Arts Dept Chair
University of California, Irvine Writing Project Fellow '07
Teachers: Anyone out there in my readership who has hailed from a Writing Project, a Math Project, or a Reading Project? Give it a shout out in your comment, and contact your Congressional Representative to help save these programs that work.

Related
Popular in the Community