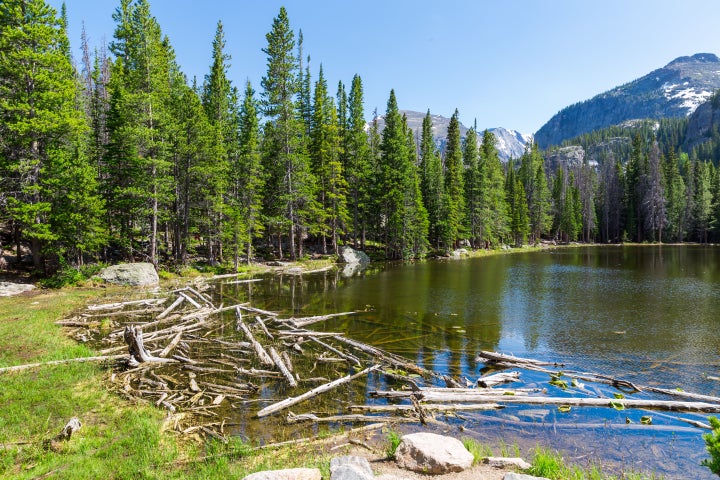 I was thrilled to see that you plan to donate your salary to charity. There's a long and storied history of presidential charity. Both Herbert Hoover and John F. Kennedy donated their salaries as well, and Barack Obama's charitable giving included donating the entire $1.4 million award he received with the Nobel Peace Prize. Each president has had their different causes, from poverty alleviation to global health. Press Secretary Sean Spicer shared with the White House Press Corps that you are still in search of your cause, and he even asked the press to weigh in: "The way that we can avoid scrutiny is to let the press corps determine where it should go." (Politico, 3/13/17).
I'm writing this letter to offer my suggestion that you consider giving back to the environment. There are a few reasons. First, the need for support is huge. In fact, there really is no alternative to the facts that show that human-caused climate change, land development, and pollution (to name just a few issues) are weakening our planet's ecosystems, degrading the health of natural and human communities, and threatening the very existence of numerous species ― including our own human species. There is clean up, protection, restoration, and stewardship work that needs to be done, that excellent nonprofits are doing, and that costs money.
Second, current funding for the environment is insufficient. In 2015, the last year for which data is complete, U.S. charitable contributions to the environment represented only 3 percent of total charitable giving, or just over $10.5 billion. To put that number in perspective, way back in 2008, when your predecessor was first elected, it was estimated that conserving 12 percent of land critical for habitat conservation would cost $219 billion. This one specific need was estimated to cost 20 times more in 2008 dollars than today's total environmental philanthropy. We can certainly do better.
Third, the gap between need and giving just grew: Proposed budget cuts to the EPA and NOAA reduce funding available for addressing climate change, clean water, and clean air (to name just a few issues), so it's more important than ever that charitable dollars move in to fill this gap. The mission of the EPA is "to protect human health and the environment." And NOAA is dedicated to stewardship of the environment through its study of climate and weather changes. Cuts to these programs will clearly have a significant impact on the data collection, regulation, and numerous other activities that play a key role in our ability to understand and care for the lands and waters of the United States. Nonprofits whose missions are focused on these same lands and waters are poised to do what they can and do it well, but they will need significantly more support.
I work on a daily basis with a global network of businesses and nonprofits who are committed to accelerating smart environmental giving and creating a healthier planet. And individuals can now become part our movement as well, joining our business members in committing one percent of annual salary (or revenues, in the case of businesses) to environmental nonprofits. The act of giving, thoughtfully done, makes a real difference and defines each of us ― business, individual, American ― in a powerful way.
Let me know if we can help.
REAL LIFE. REAL NEWS. REAL VOICES.
Help us tell more of the stories that matter from voices that too often remain unheard.
BEFORE YOU GO