"I ask everyone who insists on buying me a gift for the holidays to make a donation to me and Marc's scholarship fund at the Savannah College of Art and Design," said Robert Duffy, waving off even the slightest suggestion of being on the receiving end a holiday exchange. "I mean, I just married the past spring and moved into the house of my dreams with a lap pool! What else could I possibly want?"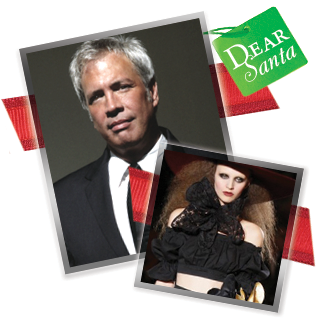 The house in reference is a mid 19th century row house in downtown Savannah that he and partner, Alex Cespedes, moved into in September. Duffy, president of Marc Jacobs International, fell in love with the city some fifteen years ago and in 2007, set up a 5,000 square foot Marc by Marc Jacob's store on a downtown corner.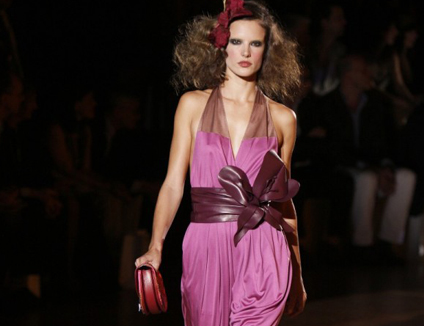 Marc Jacobs Spring 2011
As our exclusive "Dear Santa" series wraps up, Amy Flurry, a regular contributor to The Inside Source, eBay's digital style magazine, edid a little prying and turned up a potential wish list and the one gift, he feels, you never go wrong in giving.
What Robert Duffy Plans to Give (and Hopes to Get) This Holiday Season
Duffy gives same way that he likes to receive, regularly making donations in his friends' names to favorite charities or community projects, like a recent park and playground renovation at the Provincetown Community Center.
But he also delights in sending a bottle of vintage Moet champagne. Below, we've pulled together a roundup of gifts inspired by the bubbly.
1. Art Book: "I have a collection of art books that I built floor-to-ceiling bookshelves for. You can never have too many!"
2. Clarice Cliff: "The best gifts are life, love, good health and marriage. But, if pressed, I also love Clarice Cliff pottery. She was a British ceramist from the thirties."
3. Scrimshaw: "I grew up on Cape Cod collecting scrimshaw. It's one of my major collections and so adding a piece is always fun."