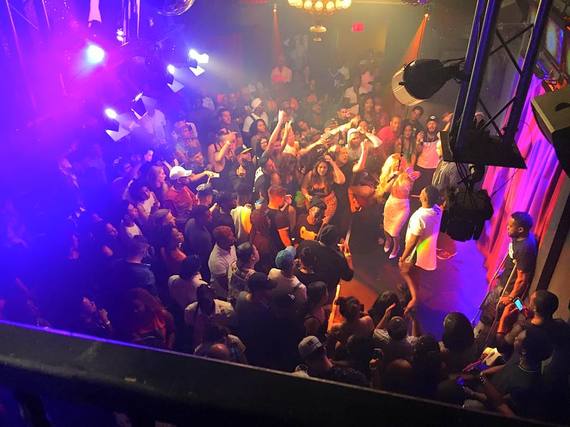 The most profound conversations remain unspoken since the Orlando massacre. Many of us are still sitting in deep silence not believing something of this magnitude could happen in our lifetime. Not that we have't seen shootings before, not that we haven't seen mass deaths, there has been plenty since Stonewall, since AIDS, it's that we have borne witness to too much hate directed against us, we never expected that a gun, an American-made, bigoted assault weapon could be pointed at us, all of us, killing 49 of our young people, but hurting all of us. All at once. In one sacred space.
You see, gay clubs -- they're our school. Where we met our life teachers who filled the blank pages of history books that never acknowledged our existence. They are the places where many of us learned to wake up, yes, wake up, and quickly learn to make up for the lost time of our youth in schools where we couldn't love openly, or stare at someone with desire for the fear of being bullied again, of hearing the word "maricón" one more time on a day when the wound finally healed from a taunting the week before, or go up to someone we were crushing on even for a moment or two. Gay bars -- these are the places where we met historians who freely shared their personal stories and told us about secret places where we could find each other again after daybreak.
You see, gay clubs -- they're our church. Where we found peace in the noise. Where our age-old prayers to the stars were heard. They are places where we worshipped desire, where we opened our hearts to others, the Jesus-type-of-love rendered upon those without judgment or lament, even for an hour or two, we managed to show someone that we could be as normal as those who privately and publicly condemned us for not being like them. They are places where we weep quietly over drinks and confess to the bartenders, the willing Jesus, personal sufferings only people like us could understand. Gay bars -- they are places where our internal demons continue to test us, where we heal the scars from being labeled an abomination way too many times and being hated way too early in our lives for just being born this way.
You see, gay clubs -- they're our public park. Our weekend picnics where we satiated our hunger for air. They are the places that pulled us in because there are no other places open enough to breathe and celebrate. Where we learned to drink. In the height of our inebriation, we met people we were not supposed to meet, lovers who would teach us what we should have learned a long time ago, the way you straight people grew up, secretly had sex in your parent's house, fell in love in summer camps, at weekend parties that we attended with our straight masks on. Gay bars -- these are the places, the tight smoky places, that slowly remove our masks, week after week, partner after partner, drink after drink, broken heart after broken heart, the rebellious type of awakening, gestures of hope and survival, so the next time we meet someone who will call us an abomination, we know that we are not alone anymore.
You see, gay clubs -- they're our family reunion. Where we found the brothers, sisters, uncles, aunts and even the parents who were missing in the past lives we have lead, the new family who saw us for what we were as soon as we accepted their embrace. We didn't have to explain ourselves to each other. Our stories, all of them, smelled of the same beginnings, the same muffled screams. And from each other we learned how we could continue to weave our stories to become functioning members of our communities, to speak aloud, and scream when we needed to. Gay bars -- these are the places, the crowded, noisy places that sang our new meaning, where the words of familiar music finally meant something good because the message was not appropriated by people whose lifestyles made ours look like we didn't deserve the music at all.
You see, gay clubs -- they're our theatre. Where we became Madonna, Cher, Lady Gaga, Rihanna, RuPaul, Cindy Lauper. Where we broke all standards of dressing because the attention deprived of us growing up was finally attainable. Boys didn't have to wear dresses behind locked doors anymore, afraid of being caught by a punishing relative. Gay bars -- these are the places where we became drag queens at any night of our choosing, where genders are crossed, and labels are torn. Our movements are born at the first knowing that we have never been alone, that there are so many people like us who have felt the same way since we were born, normal as a girl in pants, as a boy-princess, secrets held so dear for years, decades, until the clubs set us free.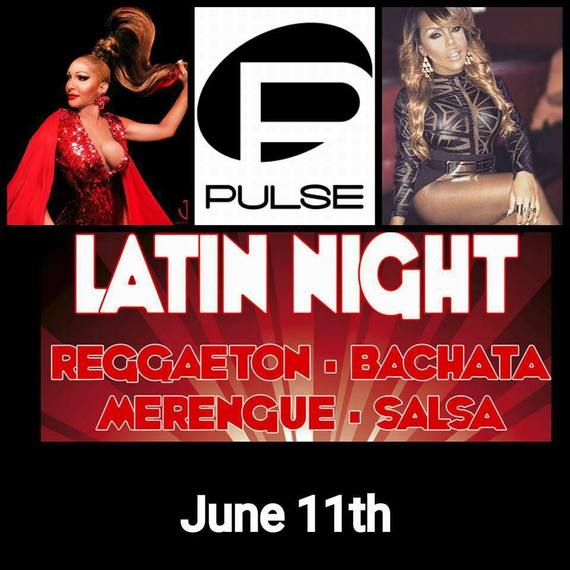 You see, gay clubs -- they're our revolution. Our Stonewall. Our history. Our march. Our true rainbow flag. Our Martha P. Johnson. Our Sylvia Rivera. Our Puerto Rican and black transwomen who started the riots and fought for pride, only to be whitewashed into the fringes. Gay bars -- these are places where corners have colors, where we learned the double whammy of being LGBT of color, that even in a community where we thought we belonged, there exists people who look down on us while they savor the privileges of one human right gained after another, and put the rest of us in the shadows. These are the places where the forgotten within oppressed communities still struggle for visibility and recognition, whether it's Latin Night or another ethnic night, where "No Asians, No Blacks, No Fats, No Fems" are a battlecry for inclusion, a reminder that even in a community that raises a rainbow flag, the blood of oppression still drips from the corners.
On Sunday, June 12th, a deranged man broke into our school, our church, our theatre, our public park, our family reunion, our revolutionary space, invoking all the mass shootings of the past decade -- all at once, in one sacred space -- and left many of us dead. His intent was clear, triggered by hate rhetoric that he breathed in for years from homophobic religions and political establishments. He knew the LGBT clubs are our sacred space. He knew the impact his murderous spree would make. What he didn't know is that where the floor of sacrificial blood flows, the seed of a new revolution will grow.
REAL LIFE. REAL NEWS. REAL VOICES.
Help us tell more of the stories that matter from voices that too often remain unheard.