Since its April 28 Netflix release, 'Dear White People' has r eceived near-universal praise for the ways it tackles the complex but important topic of race.
The show was adapted from the 2014 film of the same name directed by Justin Simien, who also directed the series. Both explore blackness from the perspective of several students who attend the fictional school of Winchester University.
Throughout the 10 episodes of its first season, the characters in "Dear White People" unpack their own unique relationships with race as well as those of people around them who perceive it in different, and sometimes damaging, ways. Their stories are a part of what makes the show most striking, the experiences each character faces reflect some aspect of life black people can encounter ― from colorism to interracial dating.
Perhaps nowhere in the season is the portrayal of the reality of racial experiences more profound than in the show's fifth episode. Now, an exclusive video shared by Netlfix with HuffPost features cast members from "Dear White People" who detail exactly how and why the episode's striking ending scene was so important to include.
(Spoiler alert: Details from the episode will be dished below.)
Each episode shifts its focus to a new character and episode 5, which was directed by the Oscar-winning moviemaker Barry Jenkins, spotlighted Reggie, a smart, suave and socially-aware student determined to rev up the revolution and wake the campus up to the plight of black Americans.
Reggie is both admired and disliked by many ― praised by those who appreciate his honest take on racism and pushed aside by critics, mostly white students, who simply don't seem to understand.
When a campus party was blasted for having white students show up in blackface, Reggie was the among the first to help shut it down. And when two armed white campus police officers were called to a party late one night, Reggie was the only man in front of the gun.
Because after all, while Reggie's blackness makes him feel unapologetically proud, it also paints him as a mischief to those who practice racial bias and subscribe to such limiting stereotypes surrounding people of color, like many among the police.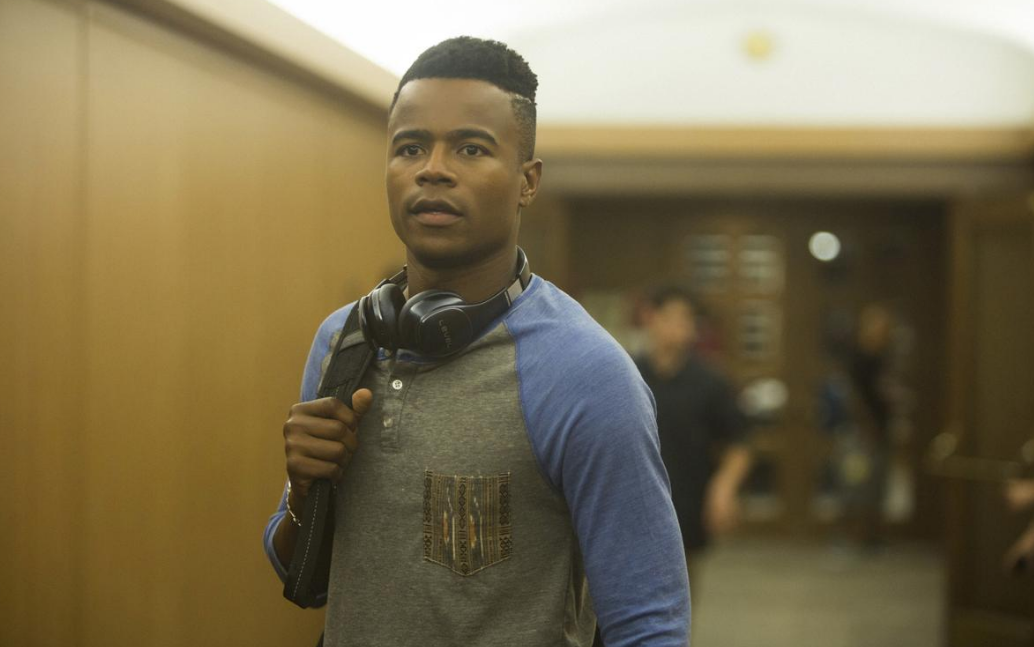 "When I read episode 105, I cried and I cried every time after that thinking about certain scenes," says actor Marque Richardson, who plays Reggie, in the video given to HuffPost.
The last part of episode 5 is set at a party thrown by Reggie's white friend Addison, played by Nolan Gerard Funk. Reggie's friends eventually encourage him to go out and enjoy his Saturday night, because after all "sometimes being carefree and black is an act of revolution," he's reminded.
"Reggie is all about the movement and he is sort of relentlessly, relentlessly trying to figure out a way to get people on campus to be involved and to care about the issues without coming off across like an angry black guy, which he has every right to be," Simien says in the video.
Reggie reluctantly gives in and ends up at the party where he is greeted with a sea of white faces ― but that doesn't stop him from becoming the life of the party. He socializes, dances and ultimately shows off his skills as he effortlessly defeats his opponents at trivia and is praised for being the champ of the game. But the fun soon stops after Addison, dances beside him to a rap song from Future while freely repeating the word "niggas."
"Just don't say 'nigga,'" Reggie tells him. Addison asks what's so wrong if he does and tries to explain why he doesn't think simply repeating the word makes him racist.
Reggie attempts to paint the problem clear but the conversation quickly escalates as the room goes silent and turns their attention on the two. In those moments, someone calls the campus police and within minutes, two officers arrive at the party to confront Reggie and Addison ― except Reggie is the only one questioned. He tells them he is a student of the campus but the officer insists he must see Reggie's ID to confirm that fact.
"Why do you need to see my ID?" Reggie asks after other students, including Addison, try to explain to the cops that he is in fact a student.
The cop raises his voice as he demands identification to which a frustrated Reggie responds: "Fuck these pigs, man." Within seconds, the officer removes his weapon and points his gun directly at Reggie as he stands in fear for his life.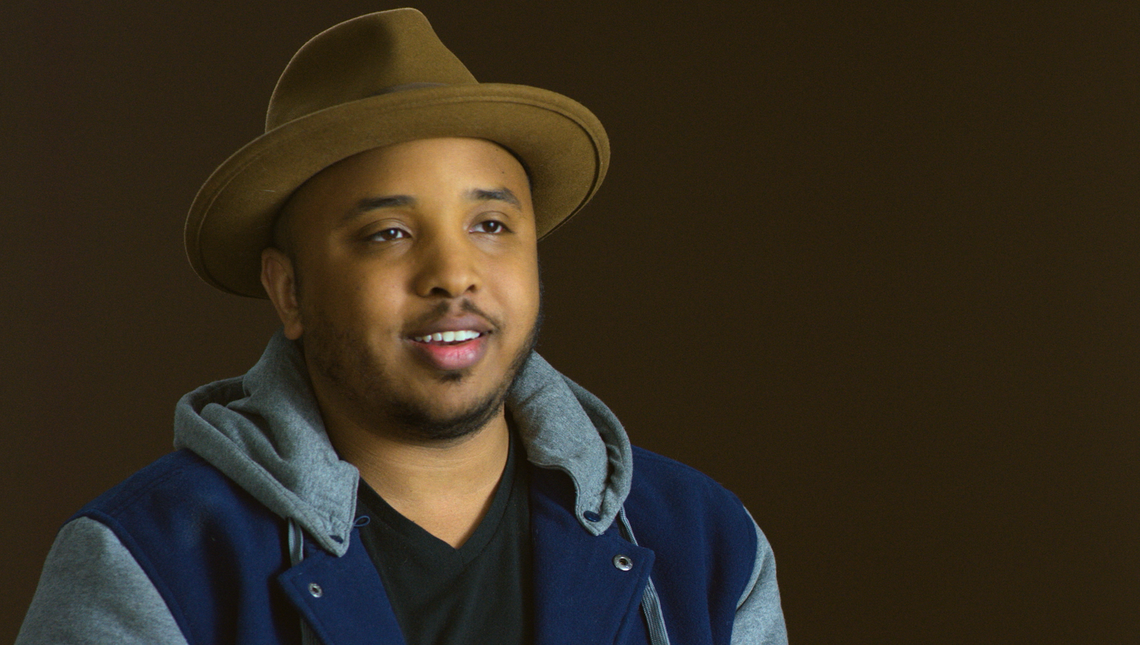 "I was glad Marque took so much weight on his shoulders," says actor Brandon T. Bell who plays Troy Fairbanks, a black student running for campus president, in the show. "You just get really emotional... you try to figure out why you have so many questions but I think it's good that we tackle them."
Bell isn't the only cast member who believes that "Dear White People" does an excellent job at depicting how blackness can be treated in America through this episode. "You realize how real the show is in that moment," says John Patrick Amedorie, who plays Gabe. "It was insane to think that this could happen at any point in time in any of these kid's lives."
However, the emotions each character displayed came from a very real place. The cast taped the first season last year, which was filled with constant news of police killing black lives around the country, and they were forced to deal with the reality of those deaths while also doing a show that spoke to the core of why such killings are so painful for so many.
"We're all sort of trying to figure out this thing called civil rights in the 21st century.""
"I remember when Philando Castile was killed, we came into work that next day and everybody was devastated," says Stephanie Allain, an executive producer for the show. "We were literally sick over it. We had to incorporate that feeling into the show."
For Richardson, seeing black death so publicly displayed in the news left him feeling fear and shame, he says in the video. He references his young nephew and the worry he has for how he may be treated as a black kid in America.
"This is my reality at this time but my nephew who is 2 years old this will be his reality as well," he says in the video, "and that just broke my heart."
However, Simien says Reggie is one of the show's most relatable characters. He believes Reggie carries the internal conflict so many people these days can feel in trying to figure out productive ways to tackle racism and all cases of injustice.
"What does it mean to be an activist in this modern era? How do you actually rally people? How do you do more than get just angry?" Simien says in the video.
"I think in a lot of ways, we're all Reggie too. We're all sort of trying to figure out this thing called civil rights in the 21st century."
Popular in the Community