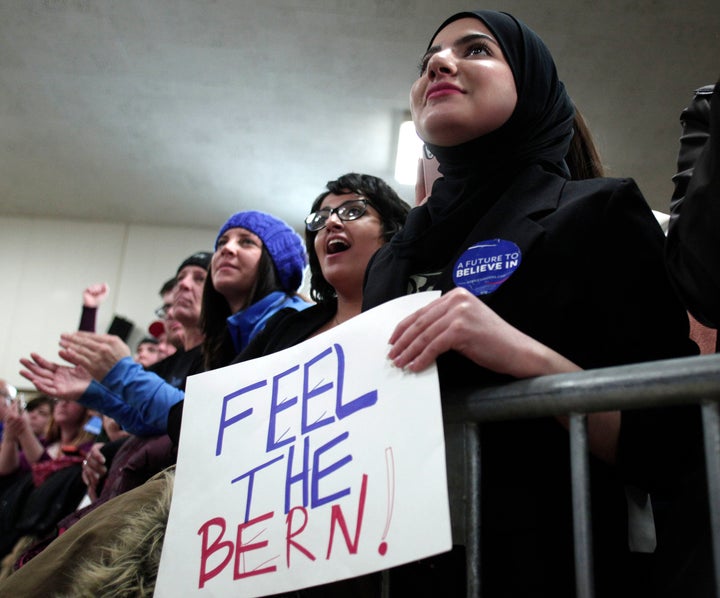 DEARBORN, Mich. -- Social media was ablaze Tuesday night with the news that Sen. Bernie Sanders (I-Vt.), the first major Jewish presidential candidate, won a solid majority of Democratic primary voters here in Dearborn, Michigan, a city outside Detroit known for its large Arab-American population.
MSNBC's anchors, led by Lawrence O'Donnell, remarked on it during the network's coverage of the Michigan results on Tuesday night. Several other journalists joined in, with WNYC's Brian Lehrer calling it the "stat of the night."
But Arab-American and Muslim residents of Dearborn weren't shocked. And they weren't amused by the assumption that because of their background, they wouldn't support someone who is Jewish.
Malak Nasser, 20, said people's surprise that Dearborn voters chose a Jewish candidate was rooted in damaging stereotypes.
"They're constantly associating us with violence and being hateful and anti-Semitic," she said. "If they actually come into our city, and they see what we're like and interact with us, they'll know it's actually the opposite -- and they wouldn't be surprised at all."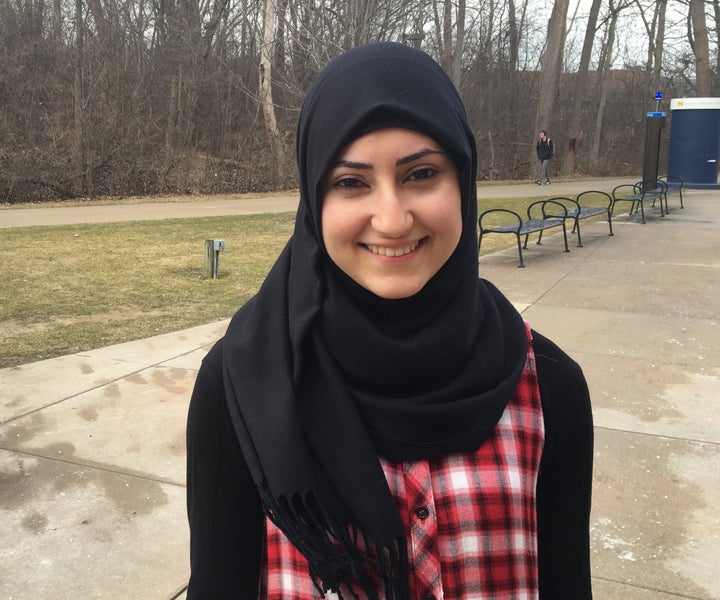 "I don't have any problem with it, and the voters didn't either," added Michael Sareini, who sits on the Dearborn City Council, which has a majority of Arab-American members. Sareini's mother, Suzanne, also once served on the council and was the first Arab-American Muslim woman elected to public office in the United States.
People of Arab descent make up about a third of the city's population.
Most Dearborn voters who spoke with The Huffington Post on Wednesday said they simply didn't care about Sanders' faith. The senator has Jewish roots -- his father's family was wiped out in the Holocaust -- but he doesn't talk about it very much, and he is not active in any organized religion.
Nasri Sobh, 21, voted for Sanders in neighboring community Dearborn Heights. He is Muslim, and is not particularly interested in Sanders' faith.
"It's not relevant. That's like the bottom of our list," Sobh said.
"We're living in an environment that's not friendly to Arab-Americans or those of the Islamic faith," Yasmeen Kadouh, 20, added. "Saying that we don't support Bernie because he's of Jewish ancestry -- that would be entirely hypocritical."
Kadouh is a fifth-generation American of Lebanese descent. Her brother, parents and both sets of grandparents voted for Sanders.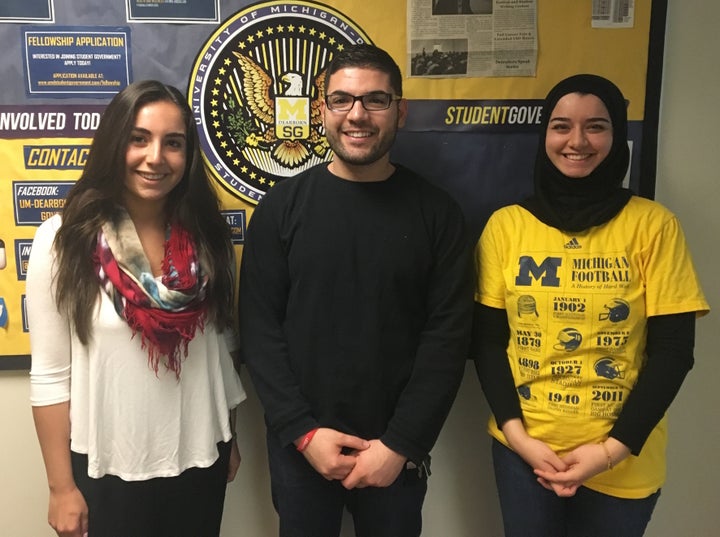 The assumptions were deeply frustrating -- but not entirely surprising -- to Maya Berry, a Dearborn native and executive director of the Arab American Institute.
Sanders "won Dearborn and Michigan the way candidates win anywhere: because he organized his butt off to win voters," Berry said, adding that his criticism of U.S. trade agreements and his vote against the war in Iraq likely resonated with people in Dearborn -- as it did across the state. His plans for health care and free college tuition attracted younger voters.
Sanders released a radio ad in Arabic describing Republican attacks on Muslims, concluding in English: "We have got to stand together to end all forms of racism."
Sanders spoke to a group of Arab-Americans in the city on Monday, before giving a speech in a packed auditorium of supporters. Rep. Keith Ellison (D-Minn.), one of two Muslim-Americans serving in Congress, introduced him at the event.
Nicole Khamis, 20, was one of the individuals who met with Sanders the day before the primary. Khamis is Palestinian and a Christian; she voted for Sanders in a nearby suburb.
"You could see he was very passionate about [stopping Islamophobia and] getting back to what this country was founded on," Khamis said.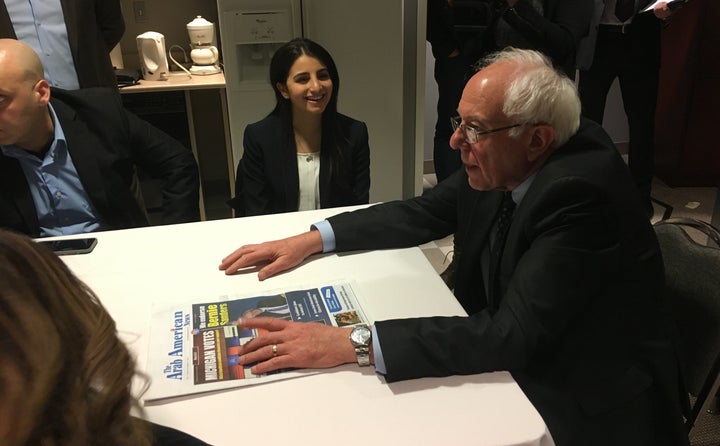 "I'd honestly be very surprised if people who are Muslim voted for Trump," Khamis said. "He's blatantly racist, so it's disappointing to see that."
"I think about my white American friends, or neighbors or people that I work with," Kadouh added. "I don't understand how they could support Trump either, because of his whole xenophobic attitude ... and they should know that we aren't the way the media portrays us."
Ultimately, the residents in Dearborn hope the attention they are getting will clear up some of the stereotypes and help people understand the city.
"Dearborn is often isolated and portrayed poorly in the media," Sobh said. "Us using our voices and expressing how we feel … will only build progress with dispelling all of this discrimination and anti-Arab sentiment."
Daniel Marans and Amanda Terkel contributed reporting from Washington, D.C.
Before You Go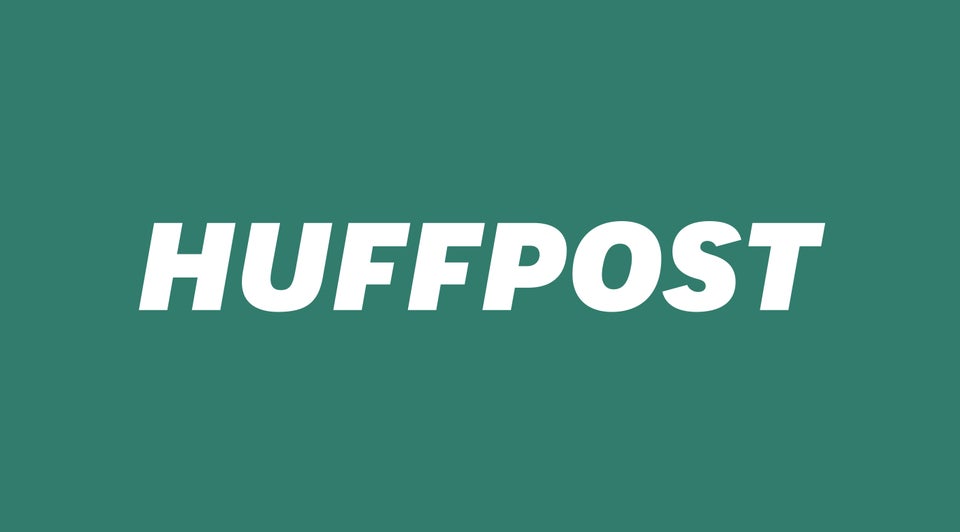 Muslims React To Trump's Islamophobic Comments
Popular in the Community