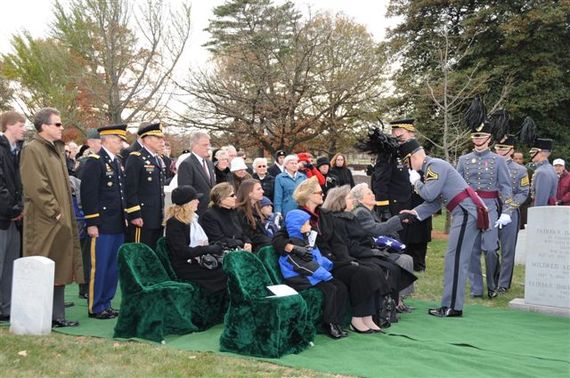 If you had to plan a funeral for a loved one tomorrow, would you know what to do and what not to do? Most of us are woefully unprepared when faced with this task and must do so while grieving the loss of someone for whom we care deeply. So, consider investing a mere half hour of your time now so when the time comes, you can rise to the occasion with your wits about you.
If you are lucky, when called upon to actually plan a funeral or memorial, the deceased will have already pre-planned the funeral and all you will have to do is contact the funeral home and they will take it from there. Unfortunately, only about 25 percent of funerals are pre-planned according to the National Funeral Directors Association (NFDA). So, in the vast majority of cases, you are on your own to figure out how to honor the deceased.
No matter what kind of ritual or ceremony you deem appropriate, in most states you will be required to retain the services of a funeral director at the very least to transport the body from the place of death to whatever comes next. Laws differ from state to state, so it's important to know the laws involved. Matters can be further complicated if the deceased needs to be moved from one state to another.
In the old model of funeral planning, we would appear on the doorstep of the funeral home in our grief and rely on the funeral director to guide us through our decision-making. That's a pretty vulnerable situation to be in making such tender-hearted and financially significant decisions. Under such circumstances, it is not uncommon to overspend in an effort to prove the depth of our love for the deceased. Not knowing what decisions need to be made, we are likely to think we ought not forego anything that "most people do" whether it suits our needs and pocketbook or not.
Planning can get very complicated, very stressful, and very expensive, very fast. Funerals are an expensive proposition. The NFDA estimates the average cost of a funeral in the US, including a burial vault, to be $8,343. So, it pays to be a well-informed consumer before you start contacting funeral directors.
Here are a few free online resources that are well worth a visit before actually making plans with a funeral director.
ImSorrytoHear.com
Offers complimentary funeral planning tools and advice to help us be more savvy consumers of funeral-related products. Here are some of the highlights of what they offer:
They are in the process of rolling out a directory of all the funeral homes in the US and Canada. To date, information is online for 17 states and is projected to include all US states by year-end. Simply enter your zip code, city/state, or add personal preferences such as religion or services offered and the site will tell you what funeral homes meet your needs and display reviews left from prior customers. Not all listings are comprehensive yet, but those that are include license status, ownership (corporate vs. independent), religious/cultural offerings, a list of services offered, the funeral director's name, and professional associations. Eventually, this site will also include Canadian funeral providers, pricing, and other funeral vendors that can assist with other aspects of end-of-life planning. This is an invaluable resource for comparing the offerings of potential funeral homes side by side.
A comprehensive and downloadable funeral planning checklist guides you through the information and decisions you will need to address before, during, and after the funeral. This includes a copy of the Funeral Rule enforced by the Federal Trade Commission, which details our rights as consumers of funeral products and services.
A casket guide that details the various options and price ranges of caskets.
A description of key consumer advocacy groups.
Contact information for state funeral planning boards that regulate the licensure and practice of funeral directors and embalmers.
Funeral planning tips and educational articles.
EFuneral.com
While the name does not imply it, this site offers comprehensive resources for end-of-life planning such as legalities (including wills, trusts, and advance healthcare directives); caregiving, hospice and palliative care services; facing dementia and terminal illnesses; and grieving as well as funeral planning resources. In terms of funeral planning, the site offers:
A detailed funeral arrangements guide
A funeral planning tool that allows you to comparison shop different funeral homes, browse reviews, and manage your planning budget.
An archive of articles and videos on the various topics covered by the site.
Advise and tips on such topics as estate planning, saving money on funeral expenses,
helping a loved one through sickness, or broaching the subject of end-of-life care with elderly parents.
Claims to offer you everything you need to know about funerals and planning, including:
A step-by-step online funeral planning guide detailing who to call when the death occurs; arranging for transporting the deceased; planning the funeral and cremation or burial; and post-funeral matters.
An explanation of funeral customs by ethnicity, culture, and religion.
A description of funeral etiquette for various circumstances and situations.
Guidance for dealing with grief.
A search tool to find funeral homes and cemeteries by geographic location to comparison shop
A guide to pet loss
A store that offers sympathy bouquets, memorial items, books, and music.
When researching online resources for funeral planning pay close attention to the vested interest of the site. For example, while the above are fundamentally educational sites, others are sponsored by online retailers or individual funeral homes. So, always consider the source.
I encourage you to take the time now to research these and other websites so you are prepared someday when you least expect to need them. This brief education will go a long way to prepare you to step up when called upon to actually plan a funeral or memorial to honor one of your loved ones.
If you have used any of these sites, please share your reviews below or if you have used other sites that you found helpful, please share a comment about them as well.
If you would like to know more about me, please visit my website.
If you would like to suggest a topic for a future blog or ask me to address a particular situation or issue, please email me here
Support HuffPost
A No-B.S. Guide To Life
Related
Popular in the Community