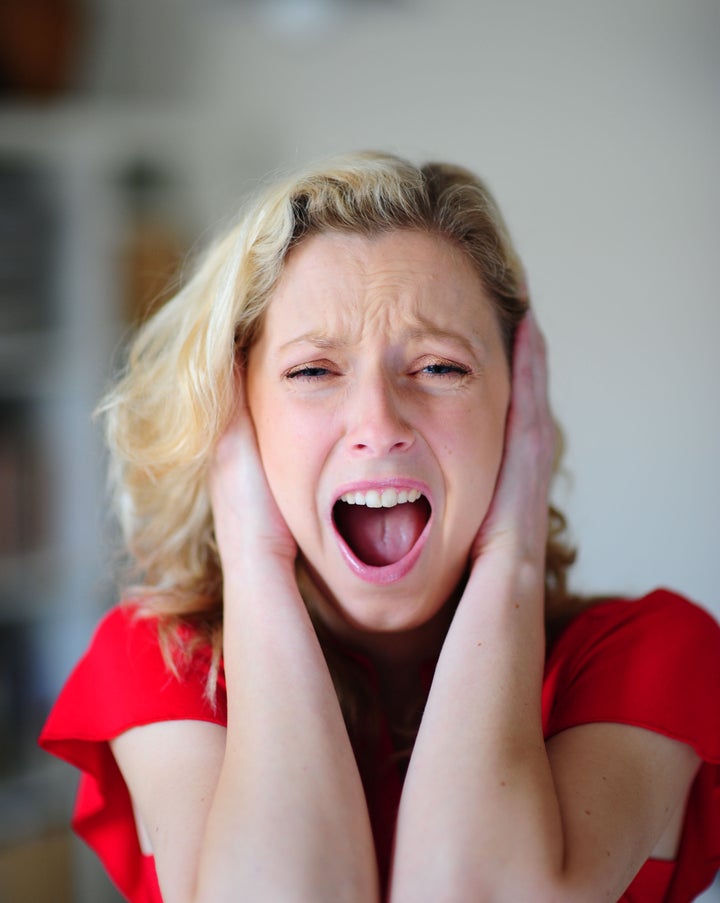 I looked around the family room for things to break -- a crystal vase, a porcelain figurine, a framed picture of my husband. He told me had been having an affair and it had been going on for nearly two years. After nineteen years of marriage, I knew I had to ditch the cheat. I married him when I was nineteen. He was all I knew and I had carefully crafted a life that looked perfect on the outside -- two incomes, two kids, two cars, a dog, a cat, a comfortable life -- and in the blink of an eye it all fell apart. I felt crushed, broken, and kicked to the curb as if I was yesterday's garbage.
I remember beating myself up. Maybe I should have known better after his first affair nine years prior. Maybe I should have left him then, but as a child of divorce, I couldn't fathom putting my children through that. My parents have had nine marriages combined. I wanted mine to last 'til death do us part -- for better or worse.
My oldest daughter knew about her father's affair. She found emails between him and the other woman detailing an afternoon rendezvous. My daughter was adamant that she didn't want her father back in our home.
I remember waffling. My entire life was wrapped up in him. Who would I be without him defining who I was? How could I keep a marriage going that no longer had trust, no longer had commitment, and no longer had love? When it came down to it, he and I had grown so far apart that we no longer even liked each other. But how would I disentangle myself from him? Could I? I realized that my self-respect and the respect of my daughters was far more important then trying to keep a hollow marriage together.
Our divorce wasn't pleasant or amicable. The attorneys received more money then they were worth but sixteen weeks after I filed, we came to an agreement. I desperately wanted it over but I wanted it over my way. Fortunately, our children were 16 and 19 -- there were no custody issues, no child support disputes, and no arguments around two of the most precious people in our lives. We did, however, fight over financial assets. In the end, I negotiated and received the agreement I proposed when we first filed for divorce.
Divorce is the death of a marriage. I went through the stages of grief: I bargained, I got angry. In fact, I'm sure I broke a vase and burned his picture. I suffered depression and anxiety. For many weeks I only ate oatmeal breakfast bars. I lost 30 pounds. I went from a size 10 to a size 2. I don't recommend the divorce diet. I didn't sleep. I barely functioned on automatic pilot. How I kept my job is beyond me. But then one day the fog inside my head lifted. The anxiety left. I felt good and whole. I put myself out into the world again.
I took charge of my life. I discovered who I was without being defined by a man. I focused on my daughters and my career. I sold the unhappy home and moved one town over. At almost 40 years old, I discovered that I still had it -- whatever "it" is. I started dating. Just as I was getting used to my new life as a single mom with a fast-paced career, I heard the words no woman ever wants to hear.
Five months after my divorce was final and six weeks after my 40th birthday, I went in for my baseline mammogram. Extra images were taken of my left breast. The next morning the nurse called. She told me I needed to see a breast specialist. The mammogram detected a large microcalcification cluster of cells. A few days later I had a biopsy. Four days later, on a dark and moonless night in early January 2004, my doctor called with the results.
Instead of driving home, I drove to my dad's. It didn't feel real. Cancer? Me? No way! At my dad's house, I huddled in the basement with him and my stepmom. We cried together, but only for a moment. We needed a game plan but we only got as far as my next appointment. Without knowing what was going on in my body I could only take the next known step. The rest was the twilight zone.
I didn't know what to tell my girls so I decided to tell them what I knew without speculating on the unknowns. Scared? We were all scared. I was scared to die without seeing my girls try on wedding dresses and walk down the aisle. I was scared to die without ever meeting my grand babies. I was scared to die without ever knowing what it felt like to have someone truly, madly, deeply love me.
The day I had my left breast and 26 lymph nodes removed was surreal. I remember handing the registration clerk my DNR paperwork and living will. At that very moment, I felt completely at peace. I felt a sense of warmth and a soulful knowing that my life had just begun. After surgery, my breast surgeon told me that she got clean margins. My plastic surgeon promised me an almost matching set of breasts.
Sixteen weeks of chemotherapy and twenty-eight rounds of radiation therapy, followed by my final reconstruction surgery, capped off a year of death and rebirth. It's been ten years since my divorce and nine years since my mastectomy. Since then, I've married the love of my life (who just happened to be my first boyfriend in high school), I've been wedding dress shopping, I've been the stepmother of the bride twice, and I'm very much in love with my grandchildren. Every day my life is truly, madly, deeply.
Related