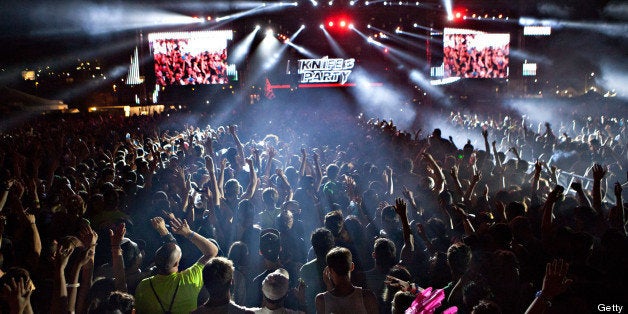 The HARD Summer music festival in downtown LA's State Historic Park took a tragic turn Saturday with the death of concertgoer Jonathan M. Reyes, 21, of Los Angeles.
Reyes was pronounced dead at 10:57 p.m., after being transported from the festival to the USC Medical Center, LAist reports. He died of cardiac arrest, the festival's parent company, Live Nation, confirmed in a public statement. Live Nation's statement, in full:
During Saturday evening's event held at Los Angeles State Historic Park, a patron experienced cardiac distress and sadly passed away at the hospital. Our thoughts and prayers go out to his family and friends.

Our guests' safety and well being is of paramount importance at every Live Nation event. We have skilled EMT's, police, and security staff deployed on site to respond to any emergency situation and last night members of this emergency team were with this patron and administering CPR within two minutes of notification. We work closely with local health and safety authorities to plan for emergencies and set the appropriate staffing levels for each event.
Artist Flying Lotus, who was scheduled to go on at 10:25 p.m., tweeted this:
Damn. I saw a guy die before I played my set. Heavy.

— FLYLO (@flyinglotus) August 4, 2013
While Reyes' death hasn't been linked to drug use, the tragedy is sure to reignite debate about whether raves -- where drugs are often taken -- should be sanctioned by the city, especially on government-owned venues like the State Historic Park, LAist notes.