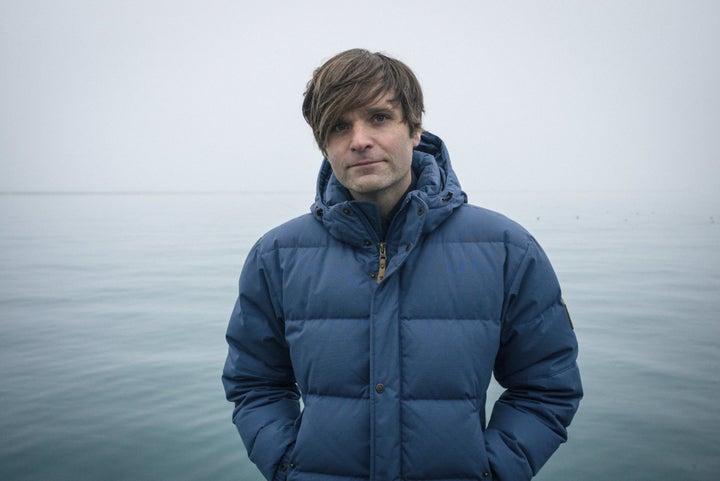 When Ben Gibbard set out to cover Teenage Fanclub's entire "Bandwagonesque" album earlier this year, he started by hunting down the songs' exact lyrics. The words aren't in the album's original liner notes, so he did what most of us would do: He went straight to Google. 
"For someone who's written a lot of lyrics, the internet is almost always wrong," Gibbard told HuffPost.
His next step? Go directly to the source. He copied and pasted the lyrics from an online site and sent them over to Teenage Fanclub singer Norman Blake for review.
"I've never made an album by myself technically," he said. "I guess in the early days I made a four-track album … I thought, 'I could just record this in my makeshift ProTools studio.' …. That was what made me more nervous than actually taking on this album. For the first time, really trying to make a record myself … 'Can I pull this off?'"
Teenage Fanclub released "Bandwagonesque" in 1991 ― during a pivotal time in Gibbard's life, in terms of "musical development." It was in the early '90s that he would discover what he considers "his music," eventually leading him down the path of creating Death Cab for Cutie.
"Everyone around me was listening to more aggressive music ― punk, hardcore stuff like that …. I was like, 'That's not my music.' This is my music ― open-hearted, really emotive, beautiful harmony-laden music, reminiscent of the music I grew up with in the house as a kid," he said.
At the time, the themes on Teenage Fanclub's critically acclaimed record appealed to him, too. Growing up an hour outside Seattle, Gibbard experienced what he calls "suburban boredom." He wanted to be where the action was, so, to him, "Bandwagonesque" ― considered an indie rock treasure to this day ― signified an escape. It's a feeling that still resonates now.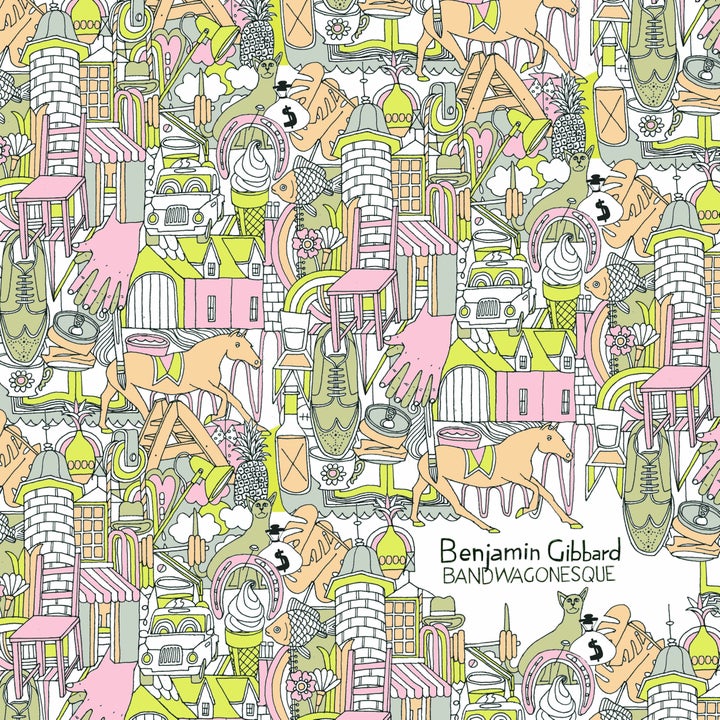 "I think for people who are frightened about the state of the world right now, the state of the country, I think that I, for one, feel lucky that I have this body of music that I can retreat into when I just want to feel something else other than horror or fear," he said. 
Gibbard's "Bandwagonesque" album, released July 28, finds the Death Cab frontman putting his own spin on Teenage Fanclub's tracks, while others are closer to the original stylings.  
Soon, Gibbard will return to a more comfortable place: He hopes to make new music with his band. In the works is the group's ninth studio album and first since 2015's "Kintsugi."
"My writing philosophy has always been to write far more than you think you're going to need. So if I told you that I had 30 songs right now, that doesn't mean I have 30 great songs," he admitted.
He has a good feeling about the new material, but cautiously added, "That feeling could turn on a dime depending on how things are going."
Gibbard wouldn't reveal a timeline for the album, because of course anything can change.
"And at this point in the band's career, another six months to a year to wait for an album is really not the end of the world," Gibbard said, noting how they won't rush anything they don't feel 100 percent confident about.
Next year will mark 20 years since Death Cab for Cutie released their debut album, and Gibbard is still surprised he's made a career out of music.
"This whole venture was in my wildest dreams. [It] was meant to be a temporary respite from going back to grad school and getting my advanced degree in environmental chemistry. That's how this was supposed to be. We'll do this for a period of time and we'll have to re-enter the real world," he explained.
Looking ahead, Gibbard hopes fans will think the group's latest album is the best yet, but he has realistic expectations all around.
"The zeitgeist moment of this band occurred for a period of time in the mid-aughts and that has allowed us to continue on making records … Obviously we would love the next record, for the world to go, 'This is the greatest thing you've ever done. We all decided that this is better than 'Transatlanticism,'" said Gibbard, referencing the band's buzzy 2003 release. "For us, we just want to be able to add to this body of work."
So, the 41-year-old songwriter will continue writing lyrics until he lands on something he can proudly stand behind. When he does, fans will get another Death Cab for Cutie album, and inevitably, his own lyrics will wind up on the internet.
"I'm just waiting for someone to erroneously have the wrong lyrics to one of our songs tattooed on their body because they read it on the internet wrong," Gibbard said.
REAL LIFE. REAL NEWS. REAL VOICES.
Help us tell more of the stories that matter from voices that too often remain unheard.
BEFORE YOU GO
PHOTO GALLERY
Billboard Music Awards 2017