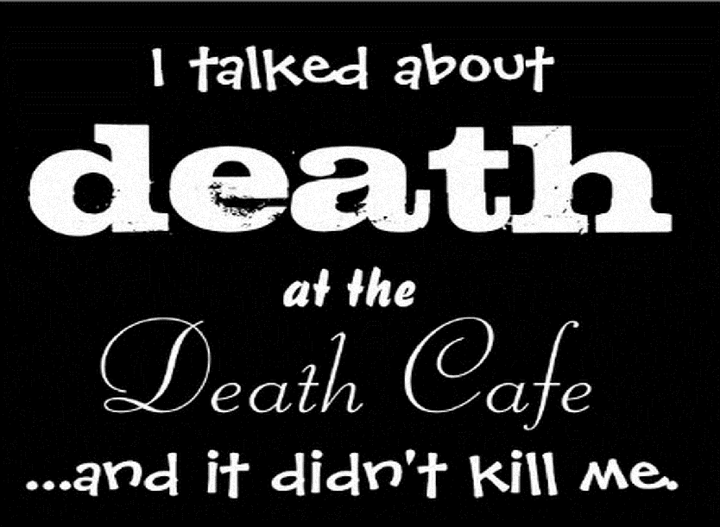 The pop-up events, which happen in American cities in nearly every state and in nations across six continents, are part of a volunteer-led, grassroots movement to get people from all walks of life to talk candidly about their views and experiences regarding dying.
The cafes are hosted in coffee shops, living rooms and community centers, and are organized by hospice workers, funeral directors and clergy, among others. They're casual but direct, and participants usually spend an hour or two at each cafe as they open up over tea, coffee, cookies and cake. The topics range widely -- from the fear of dying and terminal disease to the logistics of funerals and views on an afterlife -- but all touch upon mortality. Since the idea began in London in 2011, there have been more than 2,400 Death Cafes.
Now, a group of entrepreneurs wants to launch the first permanent Death Cafe in central London. The functioning public cafe, which would have food, drinks and daily events on death, has raised more than 18,000 pounds in just two days via a crowdfunding campaign. The goal is to reach 250,000 pounds by Dec. 19.
"It is set up to be a community benefit society, so the crowdfunding is actually selling ownership shares in the cafe. It will be nonprofit and all shareholders will have equal voting rights, regardless of number of shares owned," said Lizzy Miles, an Ohio-based hospice volunteer and Death Cafe organizer who is on the board of the new London venture. "Talking about death is a healthy and productive activity."
Organizers have set up detailed business plans on their website, and are aiming for a two-room space with a full kitchen to be used as a cafe as well as an event space for music and poetry. They've also teamed with the U.K.'s National Council for Palliative Care and the Dying Matters Coalition, a 30,000-member group that hosts Britain's annual Dying Matters Awareness Week each May.
In a recent survey, the coalition found that 8 in 10 British people think the country's residents are uncomfortable talking about death. The survey found that just 1 in 3 has a will, and only 21 percent have talked about end-of-life wishes with another person, be it a doctor or loved one. Surveys in the U.S. have found similar results.
"I am proud to be the first investor in Death Cafe London. I wish the project much success and that it fills its potential to benefit many people by positively changing culture around death and dying," said Jon Underwood, one of the cafe's main organizers. He launched the first pop-up Death Cafe in London four years ago.
Underwood modeled the idea after the "cafés mortels" that sociologist Bernard Crettaz started hosting in Switzerland in 2004. Crettaz, who has incorporated death into his research, helped spread the events to Belgium and France. Today, Death Cafes are found in countries as diverse as Senegal, China and Greece.
"The growth of the death cafe movement seems to indicate there is a population out there that stands with me, yet every day I still come across people who say talking about death is morbid. It is not our mission to push death on people. If they don't want to talk about it, that is their prerogative," said Miles. "Death Cafe hosts and those behind Death Cafe London want to create the safe places for the population who do want to talk."
Related
Popular in the Community