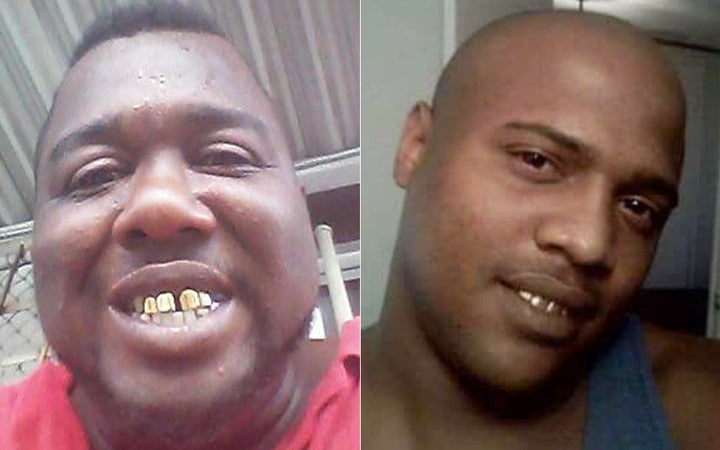 Alton Sterling's cousin died of a single gunshot wound to the head before his body was found inside a burning vehicle in Louisiana early Thursday, according to the results of an autopsy.
Based on those findings, the manner of death for 34-year-old Antonio "Tony" Sterling, of St. Gabriel, has been labeled a "homicide," according to a Friday email sent to HuffPost by East Baton Rouge Coroner Dr. Beau.
Antonio Sterling's body was discovered at about 4 a.m. Thursday, after Baton Rouge firefighters extinguished an automobile blaze in a vacant lot. The body, authorities said, was found in the backseat of the vehicle.
Police spokesman Sgt. Don Coppola Jr. told HuffPost on Friday an investigation into the case is ongoing, adding "there are no known suspects at this point in time."
A Baton Rouge resident told Baton Rouge's WBRZ-TV that people in the area are reluctant to speak to police due to fear of retaliation. Those fears reportedly stem from an incident that occurred last year, when an individual who witnessed an unrelated shooting wound up dead.
"We're afraid of revenge," the resident said. "Certainly, I've seen them dealing drugs. And I'm almost certain if we were not to be identified, we would tell what we saw."
Antonio Sterling's cousin, Alton Sterling, was fatally shot July 5, 2016, outside a Baton Rouge store where he frequently sold CDs. Authorities claim the father of five was uncooperative when officers approached him after receiving a report of a man with a gun. Bodycam footage shows Officer Howie Lake II wrestling Sterling to the ground, and later Officer Blane Salamoni shooting him multiple times at close range in the back and chest. 
The shooting sparked heated protests across the country. However, both the Justice Department and Louisiana Attorney General's Office declined to press charges against either officer. Salamoni was ultimately fired over the shooting, and Lake received a three-day suspension.
It's unclear when Antonio "Tony" Sterling was last seen alive. The medical examiner did not reveal a time of death.
Anyone with information on this incident is asked to contact the Violent Crimes Unit at 225-389-4869 or Crime Stoppers at 225-344-7867.
Calling all HuffPost superfans!
Sign up for membership to become a founding member and help shape HuffPost's next chapter
BEFORE YOU GO
PHOTO GALLERY
Baton Rouge Protesters Show Support For Alton Sterling