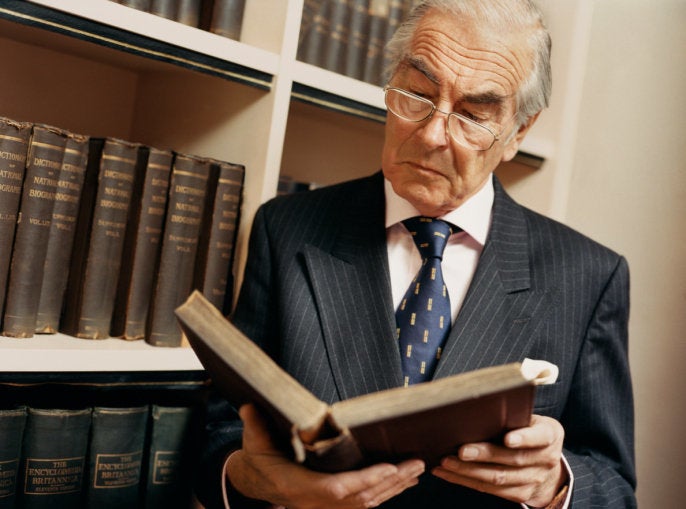 Last week, Lee Siegel published an article in the New York Observer that proclaimed, with great confidence if not great wisdom, that contemporary fiction had become culturally irrelevant. He backed up this foolish notion by lamenting the fact that nobody had parodied the New Yorker's recent "20 Under 40" list, unlike the members of the French Salon de Refuses of 1863 in which artists rejected by hoity toity French society thumbed their nose at the irrelevant French 'taste-makers'. Aside from the irony of claiming others to be culturally irrelevant by using an example of French artists in 1863, Siegel, in his haste to either create a cynical controversy or simply unmask himself as a giant curmudgeon, completely missed the larger picture. Carolyn Kellogg of the Los Angeles Times, however, did not, publishing a scathing point-by-point rebuttal to Siegel's article, including linking to at least half a dozen such parodies of the very New Yorker list that Siegel moaned had gone un-parodied. That Siegel either ignored these articles, or simply couldn't be bothered to run a perfunctory google search to see if his points held water, is emblematic of a larger issue: the literati are either dying, or culturally irrelevant.
First, let me be more specific. When I use the term 'literati', I am not referring to those who write/publish/read/love works classified as 'literary' or 'literature'. Nor do I aim to demean such works. I write what is likely classified as popular fiction, happily, love what I write, and feel anybody has the right and obligation to follow the path their heart desires. The term literati, as I use it, refers to those, like Siegel, who have refused to even open the curtains in their ivory towers to see the wonderful, burgeoning literary world that has sprung up around them. They are dismissive of book blogs, of genre fiction, of pretty much anything that, say, wouldn't be covered in the New Yorker. Simple test: anybody who, in the past five years, has referred to bloggers as living in their parents' basements fits the bill. The Literati have been dividing literary culture for years, decrying popular fiction, dismissing authors, genres and authors exploring new media. And by doing so they have journeyed far, far away from the realm of relevancy.
Perhaps there is no greater or more relevant example of this than a 2003 column by esteemed literary critic Harold Bloom, upon the decision by the National Book Foundation to give Stephen King its annual award for a 'Distinguished Contribution to American Letters'. Bloom's article, subtly titled "Dumbing Down American Readers", was shocking in its total disregard for King's talent and/or contribution. Bloom also knocked J.K Rowling in the same article, saying of Harry Potter and the Sorcerer's Stone, "The writing was dreadful; the book was terrible." Not once does Bloom attempt to understand the popularity of King or Rowling, or how their books have sparked the imaginations of countless millions of readers. These books were popular, ergo they were dumb. That King and Rowling are easily the two writers who have most influenced the current American cultural landscape was irrelevant.
What is noteworthy to me is that the best literature is in reality popular literature as well. For too long, the literary have accepted the fallacy that popular fiction equals bad fiction (and that popular fiction tends to sell better than literary fiction). This is simply not the case any longer. Junot Diaz's brilliant The Extraordinary Life of Oscar Wao was a massive bestseller. This year's winner for fiction, Paul Harding's Tinkers, now has over 100,000 copies in print despite being published by the tiny Bellevue Literary Press. What's wonderful about this changing book landscape is that, in the time it took Bellevue Literary Press to go back to press when Tinkers went out of stock, readers could immediately download it to their Kindles and Nooks. This summer's most talked-about book, The Passage, is a Stephen King-esque apocalyptic vampire novel...written by a Justin Cronin, a PEN/Hemingway award-winning author.
The vast majority of mainstream newspapers and magazines simply do not review genre fiction. In fact, the only true 'genre' book to receive any type of widespread coverage this summer (other than The Passage) has been Glenn Beck's thriller The Overton Window. Needless to say the book is not receiving coverage because of its entertainment value, but because of the media platform of its author. Can you imagine a movie magazine that ignored any films not directed by Ken Burns or Jim Jarmusch? This is essentially what most book sections have become. They have operated under the mantra of "popular=bad" for so long that readers and critics are even more disconnected than your average AT&T cell phone call.
I have no problem with the New Yorker's "20 Under 40" - in theory. Drawing attention to talented writers cannot possibly be a bad thing. However it strikes me as totally incongruent to the culture at large that in both of its "20 Under 40" articles, not one genre writer genre was selected. Cory Doctorow, author of the already-minted SciFi classic Little Brother was left off. As was Megan Abbott, three-time Edgar award-nominated author of some of the best (and best-written) noir since Raymond Chandler. Now, being that any such list is highly subjective, it's easy to decry certain authors being left off. Yet any magazine that creates such a list, which omitting any writers who ply their trade in the world's most popular forms, is tiptoeing towards cultural irrelevancy. I enjoyed Nora Ephron's amusing parody of Stieg Larsson's "Millenium" novels, but also found it rather sad that the closest the magazine has come to covering mystery novels is to mock them.
I would never expect a review section to fully devote the entirely of its space to genre fiction, but if books that vast majority of people read are continually ignored, those readers are going to begin to consider your section culturally irrelevant. The bottom line is that, in the end, cultural relevancy is decided by the public, not by critics (that Adam Sandler's movies still gross over $40 million in their opening weekend is a testament to this). The more the literary establishment simply ignores anything other than the moldy old status quo, the quicker they will join Lee Siegel in his musty ivory tower, missing out on all the wonderful books, blogs and writers who revel in writing outside the archaic rules of the literary establishment. The fact is, the literary world needs critics and writers who are connected to the public. But as the cultural changes, so must those who try to understand it, encapsulate it, and evaluate it. The literary culture is lush territory right now, with talented writers online, in print, who can tell incredible stories that transcend any notion of classification. There is more than enough room on bookshelves and in new media for every type of literature, and the world it exists on is a flat plane, isolated from antiquated 'caste' systems. Readers understand that. Hopefully those who seek to connect with readers will too.
Related
Popular in the Community