Some states like Pennsylvania, Nebraska and Connecticut informally halted or outright struck the practice from their books, while others like Texas and Oklahoma scrambled to keep their death chambers running -- sometimes with disastrous results.
Six people were exonerated from death rows around the nation, while the rate of executions overall dropped to its lowest level in almost two decades.
The fewest number of people were sentenced to death in 2015 than in any year since the Supreme Court declared many state death penalty systems "cruel and unusual" and capital punishment across America was halted from 1972 to 1976.
"2015 has been a historic year in a number of respects," said Robert Dunham, executive director of the Death Penalty Information Center, who wrote a year-end report on capital punishment released Wednesday.
A total of 28 executions were carried out this year in just six states -- the fewest number of executions since 1991, Dunham notes in his report. Just 49 death sentences were handed down, a 33 percent drop from last year.
Even states like Texas, Missouri and Georgia, which were responsible for most of the executions this year, offer proof that the death penalty is in decline. "The people they executed [this year] were sentenced to death in '80s and '90s," Dunham told The Huffington Post.
"Montana, Virginia and Georgia did not sentence anyone to death this year," he added, "and Texas only sentenced three people to death."
Because of changes to some state laws, more defendants are receiving competent taxpayer-funded lawyers and, unlike in the past, jurors are being told that their sentencing options include life without parole.
In the 1980s and 1990s, Dunham said, "procedural safeguards were weaker" for death penalty defendants, and "U.S. hysteria about crime" was at a peak.
"These are the cases that are coming up for execution now," he said. "And they're fraught with legal error, with bias, and are generally regarded as the least reliable convictions in death sentences that have been imposed."
The death penalty remains on the books in only 31 states, and even there its application is wildly uneven. California's Riverside County alone accounted for 16 percent of all new death sentences in 2015.
Three states -- Texas, Missouri and Georgia -- carried out 86 percent of all the executions this year, Dunham said. Together with Florida, those four states accounted for 93 percent of executions.
On the other hand, there are states with the death penalty on the books that rarely use it anymore. Kansas hasn't executed anyone since 1965.
The growing cost of maintaining the death penalty was among the factors driving Nebraska to abolish capital punishment in May. (The measure survived a gubernatorial veto, though death penalty proponents put abolition on hold until a referendum in 2016.) Meanwhile, a dwindling supply of approved lethal injection drugs pushed some conservative states like Utah and Oklahoma to the extreme measures of approving older or untested methods like the firing squad or the nitrogen gas chamber.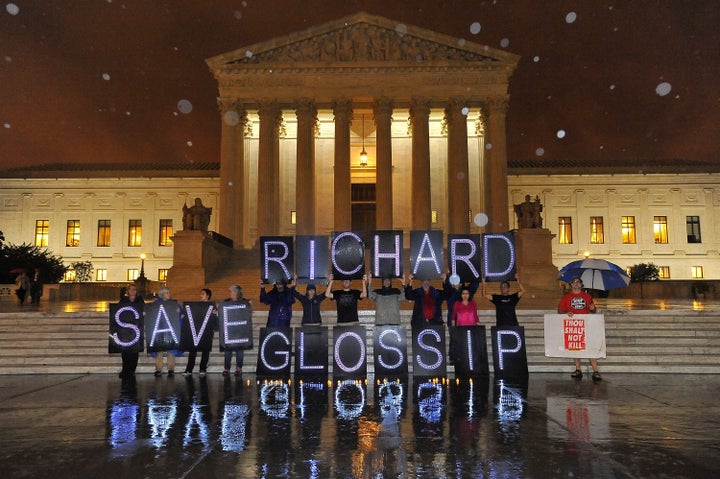 This year a death row inmate became not only a social media trending topic but nearly a household name. Oklahoma death row inmate Richard Glossip was scheduled for execution three different times in 2015. He won last-minute stays from a court twice. On the third attempt, the execution was called off when officials discovered they had the wrong drugs.
That mixup -- and the revelation that the Oklahoma Department of Corrections briefly considered using the wrong chemicals -- triggered a statewide moratorium on executions and the exit of at least two high-profile prison officials.
"More than any other single state failure during the year, [Oklahoma's] botch of the attempted execution of Richard Glossip underscored people's concerns about the inability or unwillingness of states to properly administer the death penalty," Dunham said.
He pointed to Pope Francis' three-day visit to the U.S. in September as another key moment. Francis, who had previously spoken out against the death penalty, told Congress, "Every life is sacred."
"He addressed an issue that many people are concerned about: the basic inhumanity of the death penalty," Dunham said. The pope's comments helped "dispel the notion that there's such thing as a peaceful and humane execution."
Also on HuffPost: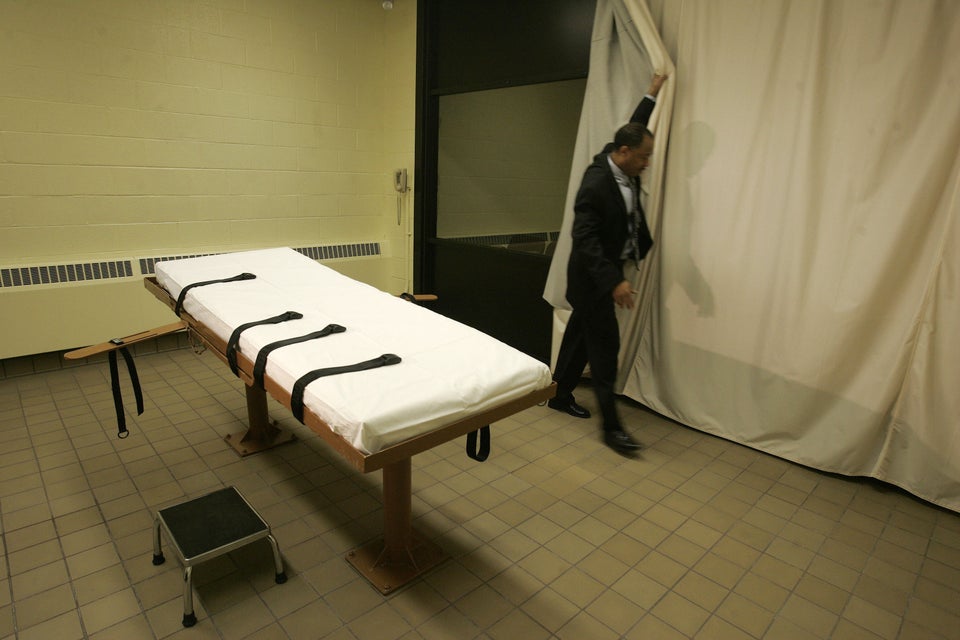 Capital Punishment Methods Through History