Dzhokhar Tsarnaev was sentenced to death Friday for his role in the 2013 Boston Marathon bombing.
A jury deliberated for more than 14 hours over the course of three days before reaching the decision unanimously on 6 of the 17 counts. If one person on the jury failed to agree on the death penalty, an automatic sentence of life without parole would have been imposed.
Using the death penalty puts the U.S. in a select group of countries that perform executions.
The United States was 1 of 22 countries to report executions in 2014, and it is the only country in the Americas to have carried out executions that year, according to Amnesty International. Japan and the U.S. were the only countries in the G-8 to have carried out executions that year.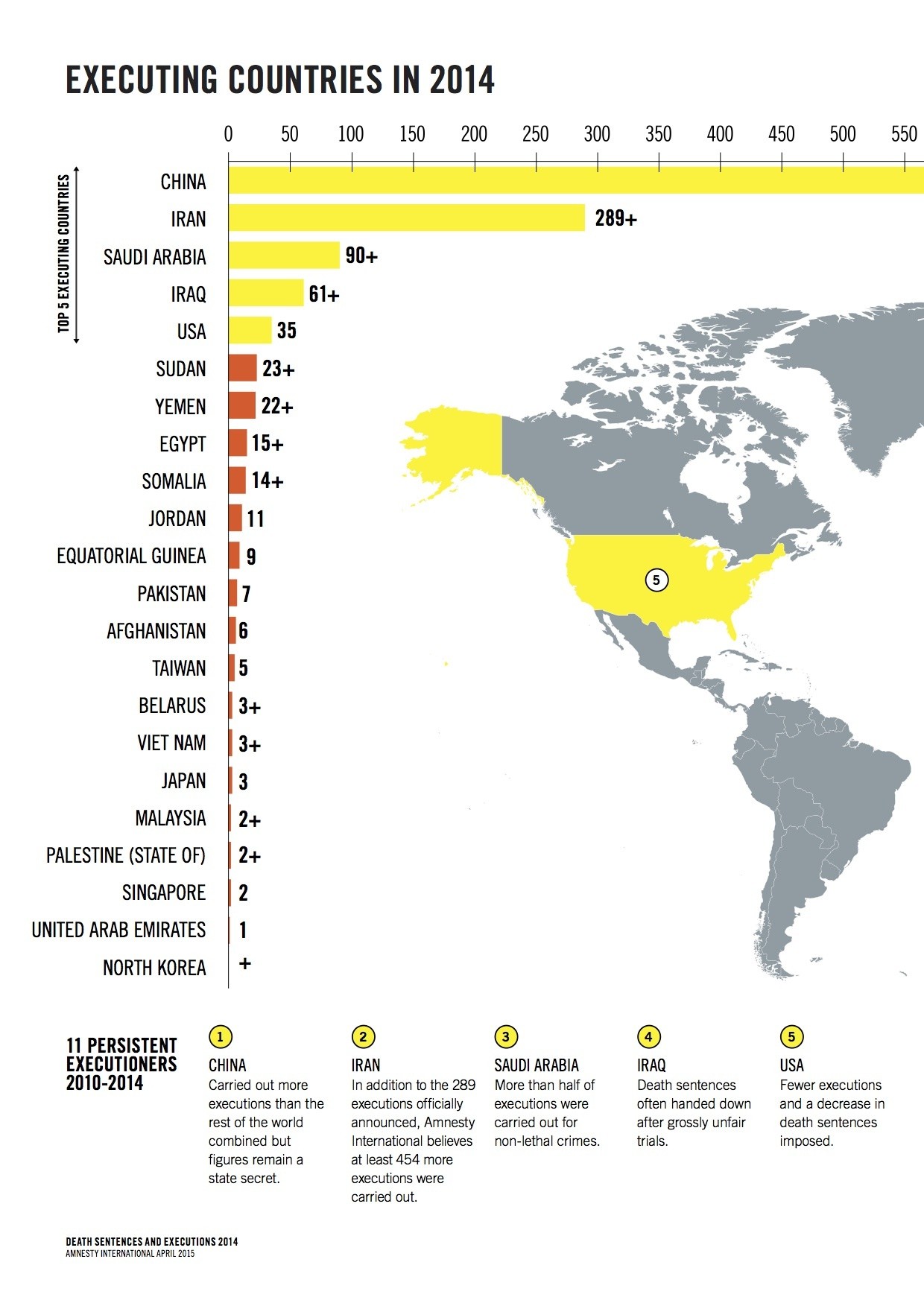 Steven W. Hawkins, executive director of Amnesty International USA, said Friday that Tsarnaev's sentencing "is not justice."
"It is outrageous that the federal government imposes this cruel and inhuman punishment, particularly when the people of Massachusetts have abolished it in their state," Hawkins said. "As death sentences decline worldwide, no government can claim to be a leader in human rights when it sentences its prisoners to death."
Have a tip or story idea to share with us? Email us at scoops@huffingtonpost.com. We'll keep your identity private unless you tell us otherwise.
REAL LIFE. REAL NEWS. REAL VOICES.
Help us tell more of the stories that matter from voices that too often remain unheard.
BEFORE YOU GO