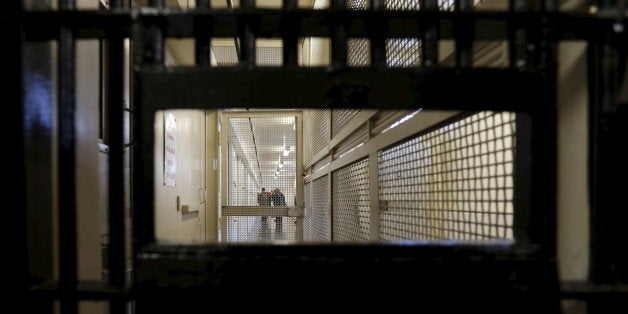 Review of Courting Death: The Supreme Court and Capital Punishment. By Carol S. Steiker and Jordan M. Steiker. Harvard University Press. 400 pp. $29.95
In the last twenty years, capital punishment has fallen out of favor in the United States. Death sentences have dropped from 315 a year in the mid-1990s to 49 in 2015. Executions have declined from 98 in 1999 to 28 in 2015. The number of states with the death penalty has fallen to 31. And polls indicate that opposition to capital punishment (fueled in part by DNA evidence of wrongful convictions, a dramatic drop in crime rates, and the isolation of the United States among western democracies in retaining the death penalty) is rising.
Carol Steiker (a professor of law at Harvard University) and Jordan Steiker (a professor of law at the University of Texas) believe that the death penalty deserves to die. In Courting Death, the authors trace the judicial history of capital punishment, starting with the Supreme Court's declaration that the death penalty is capricious and arbitrary in Furman v. Georgia in 1972, and its decision to lift its de facto moratorium four years later in Gregg v. Georgia. And the Steikers deliver an extraordinarily well-documented, forceful and ferocious assault on state and federal administration of capital punishment since then. Courting Death is, almost certainly, the best book on this subject.
The authors enumerate the myriad ways in which racial discrimination influences death penalty verdicts. A study of modern-day Louisiana, for example, reveals that killers of whites are six times more likely to be sentenced to death than killers of blacks and fourteen times more likely to be executed; black men who kill white women are thirty times more likely to receive the death penalty than black men who kill black men; and not a single white has been executed for killing a black person since 1752. Since a much larger percentage of blacks than whites oppose the death penalty, moreover, a disproportionate number of blacks are excluded from juries in many jurisdictions.
Equally disturbing is the variation from state to state in death penalty sentencing. Texas, the Steikers point out, takes a non-clinical approach to assessing mental disability, with the "avowed goal of weeding out offenders" who might be regarded as "sufficiently culpable for execution"; Florida courts have set an IQ cut off in conflict with the norms of clinicians. According to the authors, the quality of court-appointed defense attorneys in post-conviction proceedings and the resources available to them is quite low in several states. Lower courts and state courts routinely decline to intervene in cases involving egregiously poor representation in capital cases. Not surprisingly, then, sentencing is more likely to reflect divergence in representation than the specific circumstances involved in the crime. And some states have place absolute time limits on claims of innocence based on newly discovered evidence.
Ironically, according to the Steikers, the "minimal regulation" put in place by the Supreme Court in the aftermath of Furman has created the erroneous impression that the system now errs on the side of fairness to defendants, while it actually guarantees grotesquely prosecution-friendly, time-consuming, expensive proceedings. In the mid-1980s, the authors report, the average time between a death sentence and execution was about six years; in 2012 it was over fifteen years and growing. Delays add to the cost of post-conviction appeals because death row incarceration is extremely expensive. More fundamentally, the Steikers emphasize that delays (and the prospect of executing elderly and no longer dangerous inmates) undermine the primary goals of death penalty advocates: deterrence and retribution.
Writing before the 2016 presidential election, the Steikers declare that "the death penalty appears to be headed toward its grave." If Justice Antonin Scalia is replaced by a liberal, they speculate, he or she might join justices Breyer, Ginsburg, Kagan, and Sotomayor in finding the death penalty a violation of the Eighth Amendment ban on "cruel and unusual punishment." Or strike it down because it's inconsistently and arbitrarily administered, rife with delays, no longer serving its avowed purposes, impossible to fix. It is also conceivable, they write, that Justice Anthony Kennedy, who wrote opinions striking down death as a "disproportionate punishment for juveniles"; invalidating it for the crime of child rape; lamenting the "human toll" wrought by solitary confinement; and identifying "inconsistency of application" as a reason to limit its scope, might become a fifth vote for abolition.
That said, the authors recognize "the death penalty's power as political shorthand," appealing to various constituencies in "visceral, emotional" ways. They leave you wondering whether we are, indeed, "approaching the final chapter of the death penalty story" in the United States.
Popular in the Community