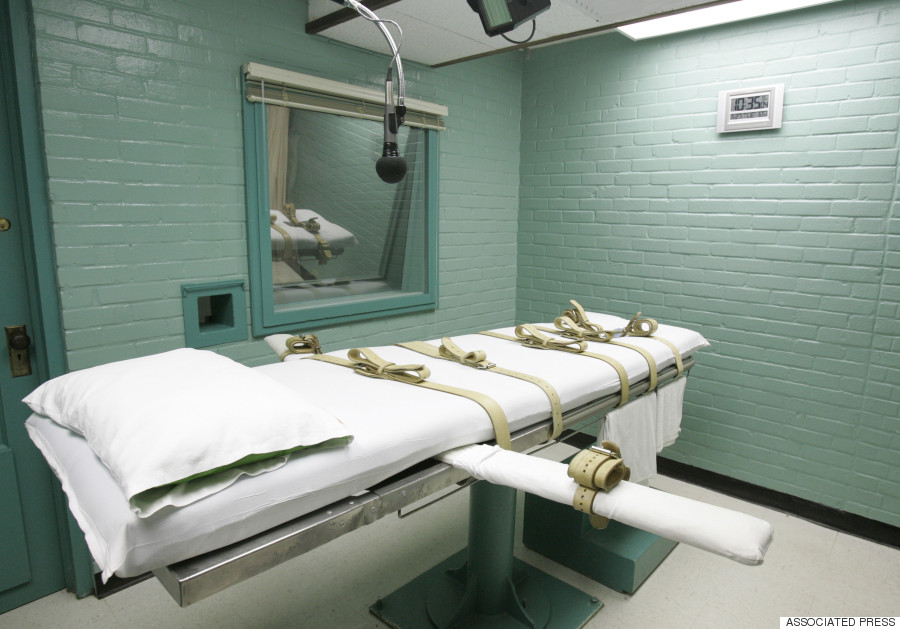 In the polarizing debate over whether the death penalty should be allowed in the United States, so much of the conversation, whether sympathetic or hostile in tone, focuses on the inmates facing execution -- their crimes, their appeals, their last meals. But less is known about a host of other people who are involved whenever an inmate is put to death, none of whom are immune from the emotional stress that can come from performing such a difficult and irrevocable task.
The Huffington Post spoke to a variety of individuals who have spent their lives working on death row. Each person has since retired from corrections work, but offers a glimpse into how these careers both shaped their outlooks on capital punishment and affected their lives. Below, their experiences, in their own words.
The following stories have been edited for length and clarity.
"I was training decent men and women how to take the life of a human being."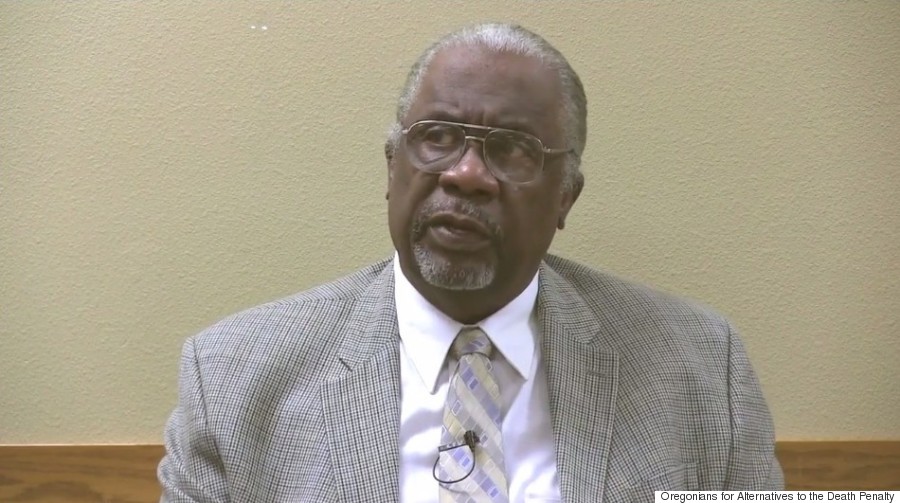 Frank Thompson, 72, served as a superintendent and a warden in both the Oregon and Arkansas prison systems before retiring in 1998. Last year, Thompson submitted a statement to the Oregon state legislature in favor of abolishing the state's death penalty, criticizing the punishment as a "failed public policy."
I grew up in the civil rights era, in a time when civil rights workers were being murdered. I worked in law enforcement, reluctantly fundamentally supporting the death penalty, until I became a superintendent of prisons. I'm not a softie on crime. Capital punishment was embedded in my psyche as an appropriate sanction.
I was called upon to administer the first capital punishment program here in Oregon. Because I had to become so intimately involved in rewriting the capital punishment protocols, I became intricately exposed to every nuance of the capital punishment process.
That began a series of Saul and Paul events in me that sort of allowed me to start thinking about those flaws in the back of my mind that I knew existed with capital punishment. It's being administered against the poor; it lacks proof that it deters anything.
There was a moment, strapping down one of the inmates, where the straps were apparently tied a little too tight. The inmate, lying there on the gurney before the lethal injections began, he sort of looked up to me and said, "Boss, it's hurting my hands."
So I looked at my tie-down team and said, "Loosen them up a little bit." That was a moment of compassion in an otherwise really, really terrible situation. We weren't there to inflict pain; our job was to bring about this inmate's demise in as humane a manner as possible.
Because of my military background in Vietnam and because of my law enforcement background, I'm very big on training. I trained, and trained, and trained my staff. So much that one day, the training captain said to me, "Frank, even though they're earning overtime going through the training, the staff is just getting tired." And I said, "Good. Have them go back and do it for me one more time."
I was trying to insulate them from the fears of doing this job. Conducting the execution process with dignity in mind for everyone involved is a very powerful motivation for everything we did.
I have since learned there were some staff who had never been part of an execution process, or any career in which lives could be taken as part of their jobs. They were bothered greatly. So much so that they began looking for jobs in other areas.
I realized that I was training decent men and women how to take the life of a human being. In the name of a public policy that after all these years couldn't be shown to increase the net of public safety.
At that point, I couldn't go forward without being honest with myself. In order to lead people into such a daunting task, you have to be honest.
"This stuff will kill you if you think about it all the time."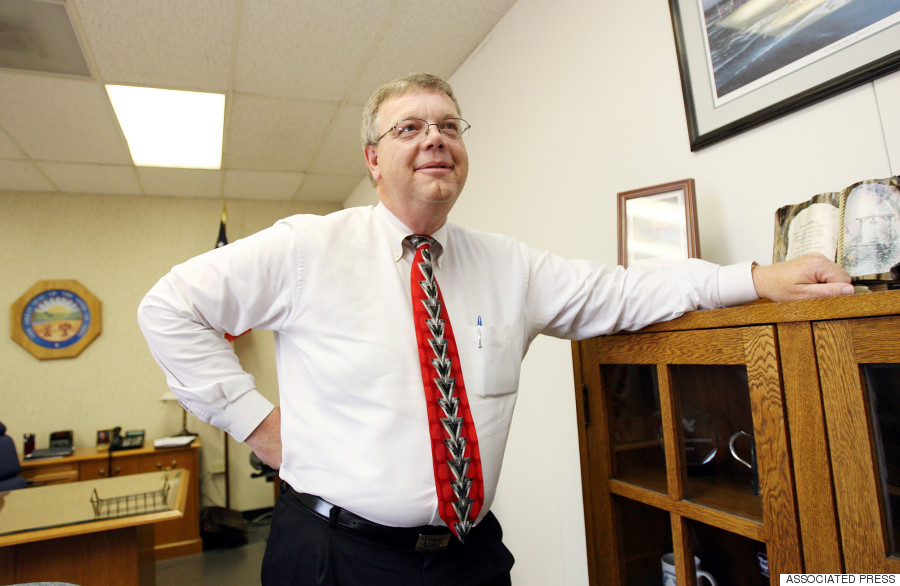 Terry Collins, 61, worked for a total of 32-and-a-half years in corrections, most recently as the director of the Ohio Department of Rehabilitation and Correction. Before that, he was the warden of two Ohio prisons, including during the aftermath of the Lucasville riot, an 11-day siege that was one of the deadliest prison riots in U.S. history. Collins said that although he began his career accepting the death penalty, his years of experience have changed his outlook on the system.
I witnessed 32 executions. As regional director, I was on site in the control room.
During that time period, I was often asked my opinion on the death penalty. My response was, "It's the law of the state, and I'm going to carry it out to the best of my ability."
I used to tell inmates all the time, "I don't know if you're guilty or innocent, but the courts said you're supposed to be here. My job is supposed to make sure you stay in custody until you served your time or the judge says you're to be released."
What I always question in my mind was, did the system get it right? I don't believe that there was anyone executed during my tenure, those that I witnessed, that was innocent. But I don't know that as fact. It's certainly a true fact that nine people in this state have come off death row who were later found to be not guilty.
I've walked other people out of prison who were later found not guilty. So the system does make mistakes. I don't think you can make a mistake when you're talking about somebody's life.
I had a case where a guy for years told me he was not guilty. Probably five or seven years after that, I actually walked him out the front door.
We were on the steps and he told me, "See, I told you, Mr. Collins. I wasn't guilty." Only thing I could say to him was, "I'm sorry."
There's a thin line between staff and inmates. You can't become overly friendly, but you have to remember you're still dealing with human beings. You can't get down on a personal level, because sometimes it turns bad for the individuals involved.
For directors, it's a 24/7 job. I always tried to get to my kids' sporting events and their school plays, but I've had to work on Thanksgiving Day, on Christmas Day, been called in to work on New Year's Eve. You're never away from it.
You have to find a way to step away from it. Some people can't find a way to do that. But this stuff will kill you if you think about it all the time.
"I fought the good fight, and now I have to pay the price."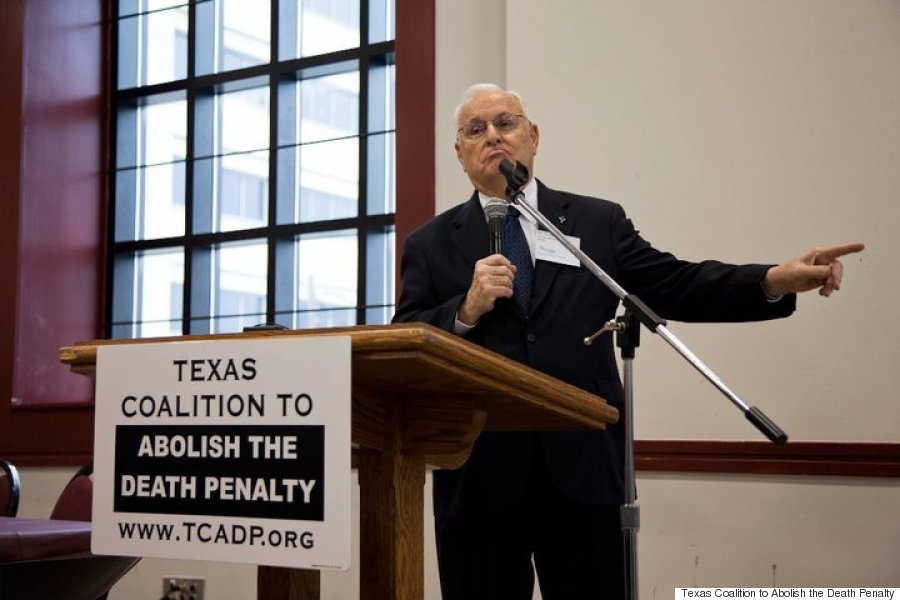 In his 15 years as a chaplain with the Texas Department of Corrections, Rev. Carroll "Bud" Pickett, now 83, walked with inmates in their final 10 steps on death row a total of 95 times. On the day Pickett retired, in 1995, he announced he was standing against the death penalty -- something he was unable to do as a DOC employee. He has advocated for its abolition ever since, publishing a memoir about his experiences in 2009.
Pickett's health is declining, which he said has rendered him unable to communicate by phone. But he was willing to talk to HuffPost via email. Below are excerpts:
I have had a difficult time in the last two months, with medical and emotional problems.
I have been to several great doctors and they all agree that serving as death house chaplain, then testifying at death penalty trials for six years and being a part of mediation teams to visit men going on trial all over Texas, has affected my heart. It has gotten to the point that I am now blind, cannot drive, cannot sleep regularly.
Thus, my physicians have ordered me to cancel all work with anything connected with death house, executions and death penalty trials. I regret this but I cannot help it.
Standing by the gurney almost 100 times, and watching innocent men killed, watching repentant men killed, and seeing the pain among families and men and my employee friends, cannot leave my memories.
I regret that as of last week, I am totally retired from any and all activities concerning what I did for 34 years. I am human and I did my best, and now I am paying for standing for what I feel is right. I never thought it would come to this, so I was going to fight the death penalty in any and every way until I died.
I gave it all I had, and now it took its toll. It looks like I fought the good fight, ran the good race, and now I have to pay the price.
"I don't know who my enemies are."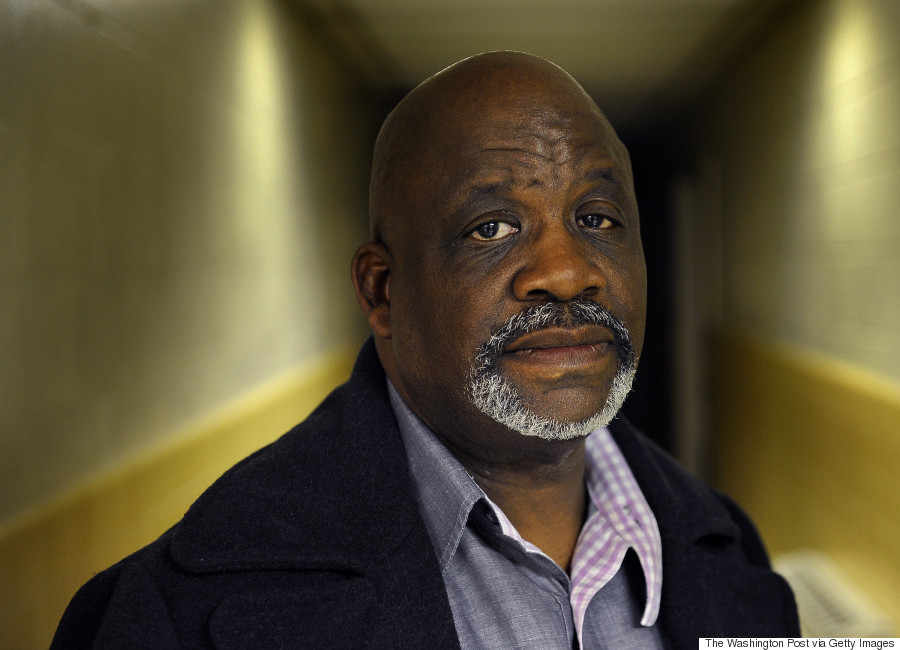 Jerry Givens, 62, worked for the Virginia DOC for 23 years in roles including corrections officer, lieutenant and eventually captain before retiring in 1999. While serving as lieutenant at the now-shuttered Virginia State Penitentiary in Richmond, Givens performed the majority of the executions of his career.
One of your main jobs at the prison is to save lives. You're keeping them safe, preventing suicides. When I had to do executions, I would transform myself into a person who would take a life.
My family didn't know a lot of what I did. A lot of executioners hide their identity for the safety of their family. A lot of people in society despise the executioner. I don't know who my enemies are.
You have to psych yourself out that [the guy's] guilty. I would build my ego up to be able to do it. I had to believe without a shadow of a doubt that he was guilty and that he deserved it. I always prayed to God, "I hope I don't execute an innocent person."
I had set a goal that I would do 100 executions. But God saw fit I wouldn't do 100. I think if I did, I would have probably executed an innocent guy. I did 62.
The effects were jarring after the first one or two. But Virginia started doing them so regularly -- you get kind of used to them.
I'd feel like a yo-yo. If there was a lot of publicity and media coverage [around an execution] and it stays in the news, it takes a while to calm down. I might rest for two or three days. Sometimes it might take a month or two.
For executions, there's was no training. I never saw any that were out-and-out botched, but there were definite problems.
Everyone we executed, we put them in blue denims. Blue denim shirt and pants. When you're doing electrocutions, you need a natural sponge that you soak in a brine solution for 24 hours, and you shave their head and leg so the electrodes get good contact.
On one guy, we rolled the pant leg up. [As the inmate convulsed] the pant leg fell down and it caught on fire. We started cutting the pant leg off after that.
People on death row, society sees them as animals. But I see them as human beings. I look beyond that crime. I see that they were a little boy. What triggered that little boy? This guy is losing everything. This is his last everything. What is he feeling?
One inmate was baptized the day before his execution. Some of the corrections officers went to his baptism. Some people said we got too close. That's not being too close. That's human nature. He's still my brother.
I knew the system was corrupted when we exonerated Earl Washington Jr. from death row. He's on the street now. But three weeks later, I would have executed him.
You have two types of people on death row. The guilty and the innocent. And when when you have the guilty and the innocent, you shouldn't have death row.
Related
Popular in the Community