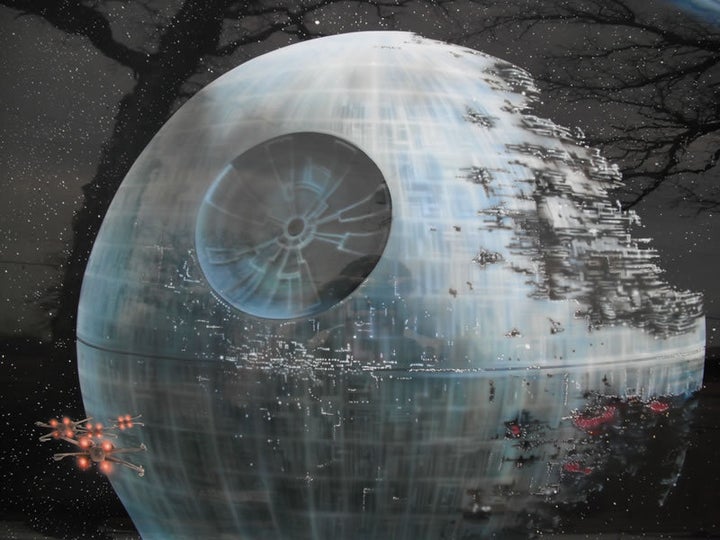 In the "Star Wars" film series, the Death Star was a space station about the size of a small moon that was equipped with laser weapons powerful enough to destroy planets. And if another 24,000 people sign the petition before its Dec. 14 deadline, a White House official will ostensibly be forced to give serious consideration to the issue of building one.
"Those who sign here petition the United States government to secure funding and resources, and begin construction on a Death Star by 2016," the petition reads. "By focusing our defense resources into a space-superiority platform and weapon system such as a Death Star, the government can spur job creation in the fields of construction, engineering [and] space exploration."
The White House began its "We the People" petition program in September 2011 to hear from the American public about issues that mattered to them. The premise was simple: Any petition that garnered 25,000 signatures online within 30 days would receive an official hearing from a member of the administration.
The "We the People" program has also heard less practical, although oddly popular, ideas like planet-destroying space stations and secession. Since the November elections, individuals from all 50 states have filed petitions to secede from the union. Some of those have reached the 25,000-signature threshold, including petitions from Alabama, Florida, Georgia, Louisiana, North Carolina, Tennessee and Texas. (Notice a trend?) No word yet from the White House on whether any of these Southern states will be fending for themselves anytime soon.
Calling all HuffPost superfans!
Sign up for membership to become a founding member and help shape HuffPost's next chapter
BEFORE YOU GO
PHOTO GALLERY
Longest Serving Senators In U.S. History