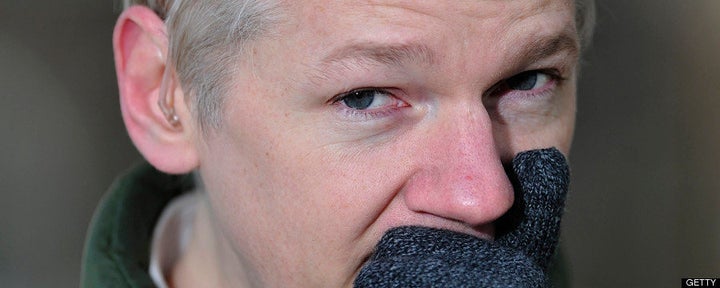 BoingBoing has a quick post up today claiming that "Registering death threats as domain names is the hot new thing in psychopathic anti-Wikileaks action!"
According to vivantleakers.org -- a new site created to track "cyber-bullying domain names of wikileaks associates" -- multiple death-threat domain names have been registered going after Wikileaks director Julian Assange. Killjulianassange.com and julianassangemustdie.com are recently registered examples, although they have no content on them at this time.
Go Daddy, the site which registered both killjulianassange.com and julianassangemustdie.com said there is nothing that can be done about either site while they are contentless. Go Daddy registers a domain name every .8 seconds -- any domain name can be registered and there is no human intervention.
"Unless and until there is content associated with killjulianassange.com there is no way for us to know what that means," said Christine Jones, Go Daddy's General Counsel. "There's no way to judge whether there's going to be something done with that domain name or if it is going to be violating any rule."
In the past week, Go Daddy has received numerous calls regarding the death threat domain names, but the company has no intention of taking action at this time. The one exception to this, Jones said, would be a domain name death threat for the President, "if the secret service contacted us, we would almost certainly take action on those domain names."
Assange is no stranger to death threats of the old fashioned kind either. In an online chat with the Guardian Assange wrote that anyone making threats against his life should be charged with incitement to murder: "The threats against our lives are a matter of public record, however, we are taking the appropriate precautions to the degree that we are able when dealing with a superpower."
Domain name attacks have become increasingly popular in a wide range of scenarios.
To prepare for an allegedly forthcoming WikiLeak which will supposedly reveal troves of highly sensitive information, Bank of America reportedly bought up scores of domain names that are critical of the bank and CEO Brian Moynihan.
Related
Popular in the Community