For decades, a tiny hamlet southeast of Paris lay largely unnoticed. Its name? La Mort aux Juifs or, in English, "Death to Jews."
"The current surge in public and violent expressions of anti-semitism makes us uneasy regarding the motives of those seeking to reside at such an address," the center said in a statement, explaining why it is requesting a change to the long-standing name.
The small village reportedly includes a farm and two houses.
(Story continues below.)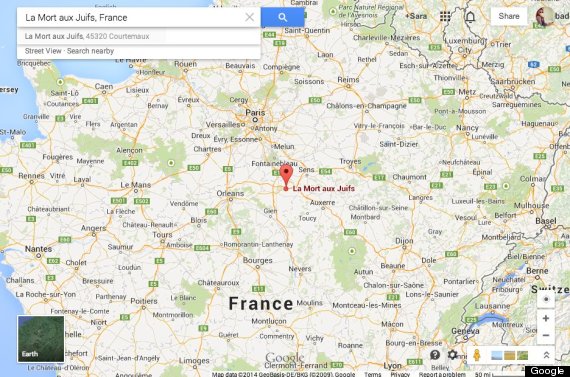 However, the deputy mayor of a nearby municipality, which has control over the hamlet, holds that the name has withstood the test of time and should not be changed now.
"No one has anything against the Jews, of course," she continued, adding: "It doesn't surprise me that this is coming up again."