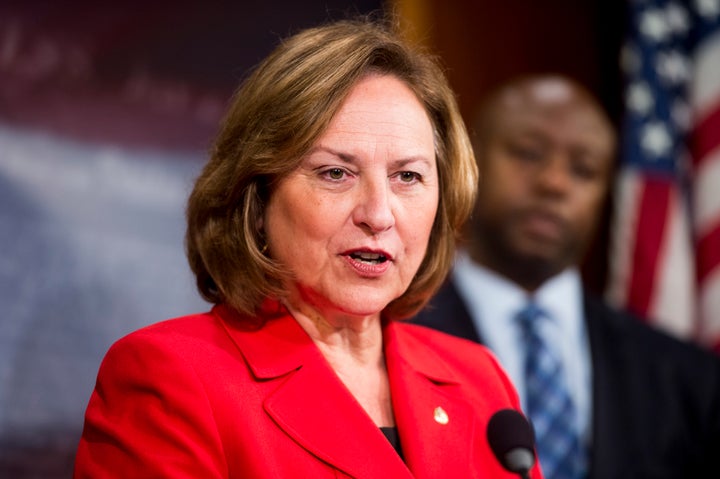 WASHINGTON ― Multiple Republicans who called for Donald Trump to step down as the Republican presidential nominee over the weekend are now saying they will still vote for him.
In an impressive bit of rhetorical gymnastics, some are also saying that they never technically un-endorsed Trump in the first place ― even though they all said that he should be replaced by his running mate Mike Pence as the Republican nominee for president.
Sen. Deb Fischer (R-Neb.), Rep. Scott Garrett (R-N.J.) and Rep. Bradley Byrne (R-Ala.) all confirmed on Tuesday that they will support the Republican ticket, even if it's led by Trump instead of Pence, the governor of Indiana. Sen. John Thune (R-S.D.) said the same day that he would likely vote for Trump.
Over the weekend, the four were among the many high-profile Republicans who dropped their support for the nominee, after The Washington Post published 2005 video footage of Trump bragging about using his celebrity status to kiss and grope women without their consent.
Trump has remained steadfast that he will not quit the race, and has lashed out against Republicans who dropped their support. If Republicans still plan to vote for the GOP ticket, they're saying they're still OK with voting for Trump.
Some were more direct than others.
Fischer and her campaign's chief of staff said the senator never actually said she would not support the Republican ticket.
But it's not difficult to see why people got the impression that Fischer was opposing Trump, since she tweeted that Pence should take over the nomination.
Byrne called for Trump to step down as the nominee because of the "disgraceful and appalling" remarks he made in the 2005 video.
"It is now clear that Donald Trump is not fit to be president of the United States and cannot defeat Hillary Clinton," Byrne said in a statement on Saturday. "I believe he should step aside and allow Gov. Pence to lead the Republican ticket."
But Byrne's still willing to vote for Trump, spokesman Seth Morrow said on Tuesday.
"He will support the Republican ticket on Election Day, as he has pledged to do all along," Morrow said. "He just believes that person should be Mike Pence."
Byrne said so himself in response to questions on Twitter.
Garrett similarly said after the release of the Trump video that Pence would be "the best nominee for the Republican Party."
On Tuesday, Garrett's campaign manager, Sarah Neibart, told the Observer that the congressman will vote for Trump if he is the nominee.
"He has always believed that [Democratic nominee] Hillary Clinton is not the candidate whose leadership and policies are right for America," Neibart said. "Donald Trump remains the nominee of the Republican Party, and Rep. Garrett has always said he will vote for the Republican Party nominee."
Thune, the third-ranking Republican in the Senate, tweeted on Saturday that "Donald Trump should withdraw and Mike Pence should be our nominee effective immediately."
Like the others, though, Thune said Tuesday that he is likely to vote for Trump ― though he left himself some wiggle room, according to Rapid City Journal.
"He has a lot of work to do, I think, to win this election," Thune said. "But, I'm certainly not going to vote for Hillary Clinton."
Some Republicans have stated more clearly that they will not vote for Trump, and the list of those calling for him to drop out increased significantly after the video of the 2005 comments surfaced.
Republican leaders in the House and Senate did not revoke their support. Senate Majority Leader Mitch McConnell (R-Ky.) has stayed quiet about the matter, while House Speaker Paul Ryan (R-Wis.) said he would still vote for Trump, but would not defend him.
On Monday, Ryan told House Republicans they should do what is best for themselves and their districts, and said he is focused on keeping a majority in the House.
Support HuffPost
The Stakes Have Never Been Higher
Before You Go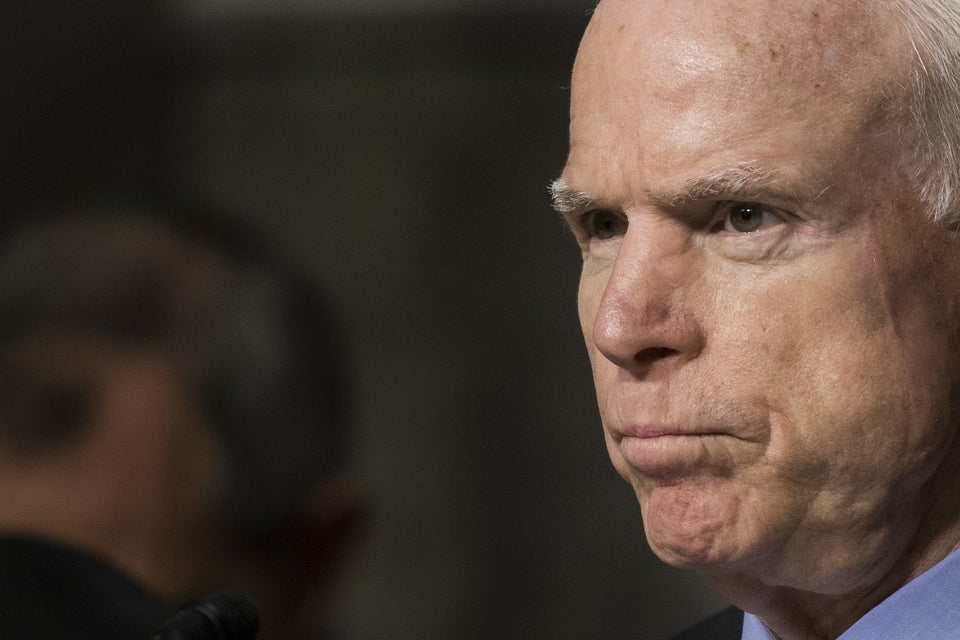 Republicans Who Have Withdrawn Their Support For Donald Trump
Popular in the Community