Debbie Allen is the writer, Director and Choreographer of Freeze Frame, a multimedia production. She is an accomplished dancer, actress, producer, and the recipient of three Emmy Awards for choreography in the television production of Fame and stared in the film Fame (1980). Debbie Allen's work knows no boundaries. Her social influence is multi-generational, exemplified by Adrian Taylor, successful Entertainment Executive and by millennial college graduate, Elizabeth Graves. Taylor regards Allen as an icon of the arts and recalls that, "President George W. Bush chose Debbie to be the U.S. Cultural Ambassador of Dance." Graves admires Allen's work as producer and actress in the popular television series Grey's Anatomy. Allen refers to herself as "a hands on working girl" while continuing her commitment to "raise awareness of a new generation for young people who are going to do something that will have an impact on this world," Allen says.
Freeze Frame is the Debbie Allen Dance Academy's (DADA) recent production. DADA is a nonprofit foundation in Los Angeles, whose motto is to "expand the reach of dance and theater arts with the hope of enriching, inspiring and transforming the lives of its students."
The theatrical production Freeze Frame encapsulates a glimpse into the violence of gangs, the struggles inner city families face with poverty, drugs, and interactions with local law enforcement in Los Angeles. Through the dramatic fusion of dance, film, and music Allen raises awareness of gun violence and how it could and should be stopped. According to DADA, Freeze Frame is "a dance driven narrative to reframe the conversation about violence in America."
This contemporary dance production includes graffiti and art by muralist John Valadez. During the show, dancers interact with video footage. Allen reveals that the audience is nearly paralyzed with emotion for hours after the performance. Words are projected on the backdrop of the stage describing an honest and often painful portrayal of what happens in the communities where violence occurs. The action is often frozen for a moment before the violence is committed, representing an option to revert from violence and settle the social issues in alternative ways. Freeze Frame reveals the horrific truth that in many cases people of the community meet for the first time while responding to gun violence. Norman Nixon, Producer of Freeze Frame and husband of Debbie Allen, was pleased by the "stop violence" conversations that resulted from the production. "This piece is designed to raise questions and leave a dynamic impact for the youth," Debbie Allen reveals.
Allen's heartfelt response to the shootings around America is, "What can we do? At some point we have to take our world back. We have to do something." She continues, "I had to use my talent." Allen hopes to spread this message of non-violence by performing Freeze Frame at venues around the world.
The show was performed at the Wallis Annenberg Center for the Performing Arts February 4-7, 2016. Starring Mathew Johnson, Vivian Nixon, Dion Watson, Terry Beeman, Eartha Robinson, William Wingfield, Dion Gipson, Clinton Derricks, and Debbie Allen. Original Score by Stevie Wonder, Arturo Sandoval, Rickey Minor, James Ingram, Wally Minko, Tex Allen, and Thump. Produced by Norman Nixon.
Freeze Frame's original performance was at Australia's Brisbane Festival, 2013. Freeze Frame will be performed at the Kennedy Center October 27-30 2016.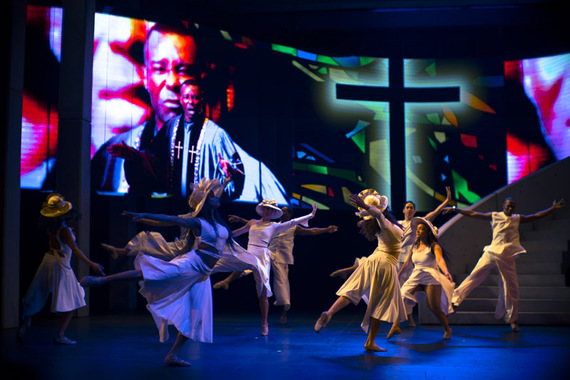 Photo by Oliver Bokelberg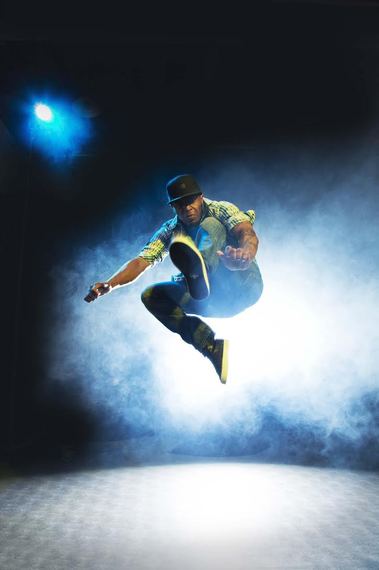 Photo by Oliver Bokelberg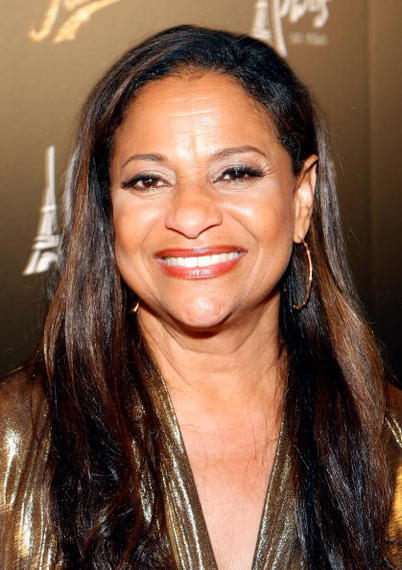 Support HuffPost
The Stakes Have Never Been Higher
Related
Popular in the Community