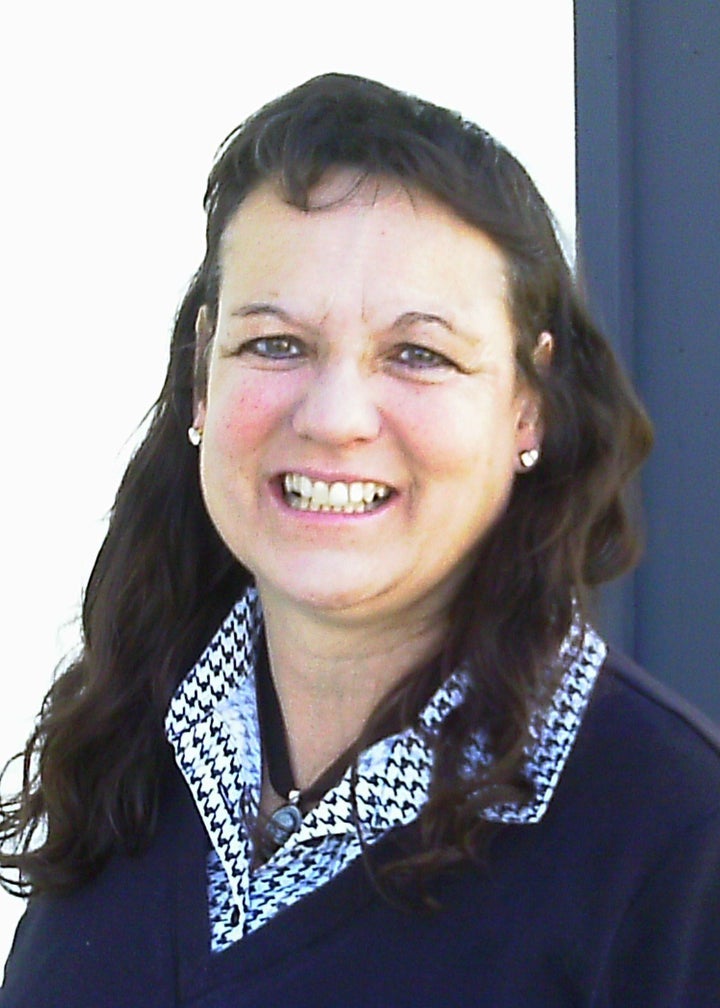 Debbie Best, a 50-year-old residential habilitation trainer and employment specialist from Butte, Montana, found herself the unwitting victim of an online dating scam. The man she thought was a long-distance boyfriend in Florida tricked her out of her money, her credit card information and her heart.
The website she used, Mingle2.com, did not respond to repeated requests for comment. Her alleged scammer, "John Scofield," has been profiled on a scam-advisory website. The Huffington Post found Scofield on Facebook, though it is likely that the name, profile and photo are fake, according to Jeffrey Norton, a New York attorney and expert on online dating scams. It is likely that this "John Scofield" persona is part of a larger crime syndicate based in Africa, and that his profile is used in "many different areas around the country," Norton told The Huffington Post. (Facebook had no comment.) Best spoke to Huff/Post50's associate editor Anthonia Akitunde. Here is her story in her own words:
I'm really kind of a shy person and I had bad relationships with men that either gambled, drank too much or verbally and physically abused me. Most of my friends are married. Life is pretty hard as is, and then when you're living alone it's even harder. I think when I turned 50, that's when the panic set in.
I began to really take a good, hard look at my life as a single woman who had never been married. I thought I needed to get my courage up -- even though I'm this old, I know there's gotta be someone out there for me. I joined a Christian dating site called Mingle2.com. [John Scofield] was the first person who contacted me. He sent me a message that said I had a beautiful smile.
I liked his profile. The picture he had was pretty handsome for a 55-year-old. He told me he was half-Italian and half-British. He had an accent, so there you go! He talked about being adventurous and all the places he'd been.
We talked about our interests. Then he talked about his life: how 10 years earlier he had lost his wife and his parents all in the same year. That's when I first had feelings for him. I thought, "This poor guy!"
Our bond became a little bit stronger each conversation. A few weeks later, Jeff told me he loved me over the phone and "I love you" spurt out of my mouth real quick. It was like I had no control over my emotions at that point, and I'm usually a controlled person. It felt good; I hadn't heard that in forever. Even though I didn't see him in person, we were in constant contact with each other. I was swept away by the fact that someone actually wanted to spend the rest of their life with me, that I wouldn't be alone forever.
He told me he had an antique store in Jacksonville, Florida, and that he would teach me how to price things in the store and I could spend some of the time writing.
Periodically, I would notice Jeff would become overly perturbed when he couldn't get a hold of me, or if I didn't call him back immediately. I'd ask him, "Are you real?" and he'd assure me, "I'm real babes."
Two months into our relationship, he told me he was going to take his savings of $700,000 to the United Kingdom to buy some antiques and have them shipped back to the United States so they can be sold at auction. We were planning to meet some time after that. I got a phone call from him; he told me he had got some nice antiques and that he was going to Nigeria to buy some more things. And that's when things kind of went to hell.
A few days later I got a call from him when I was at work. He said, "I went to ship my stuff out and it costs $5,000 more than I have. I need you to send me $5,000."
I kept telling him on Facebook and on the phone that I do not have that kind of money. I work two part-time jobs with mentally disabled adults and they don't pay very well. He knew that.
When I told him I didn't have the money, he told me to figure out a way to get it. "Don't you have some friends you can borrow it from? Your grandmother? Can't you get a loan from the bank?"
It just went on and on. And he said "I don't want to stay here. I want to get back to the United States." He said he hadn't eaten in so many days and that he had to sell his watch.
I had a $1,000 credit limit on my card. He told me he would have someone pay on my card and then I would get the cash off the account and would send him the money. I said "OK" and gave him my credit card information. I'm on the phone with State Farm and they said, "Someone just tried to draw $1,000 off your card." The next thing I know, I have a block on my account and he was pissed. His voice would change; he was not the kind, sweet, gentle guy any more. "This is going to be our future," he would say. "Don't you want me home?"
It was hard to concentrate at work. I started getting sick with really high blood pressure. He was evasive when I asked questions. I'd get the calls consistently or on Facebook -- "You gotta help me, I don't know what I'm going to do" -- all day long. It was horrible.
I wanted this so bad to be real, but a part of me knew that it just couldn't be. I just didn't want to face the reality of it.
"If you could just send me $200, maybe $250, so I can eat," he said. He said he didn't want to die in another man's country. That's when my conscience got to me. What if this was really happening? I sent it to him to an address in Nigeria.
"Now if you could send me $250 each week," he said.
It got worse and worse and I started getting pissed. This had gone on for almost six weeks. I had found a site on Internet scams that had this guy's name and everything that I had been going through with him. I copy and pasted it to Facebook and said, "How do you explain that?"
"I'm going to have to take care of that when I get back to the United States. I have to call the police because someone is impersonating me."
It was in one of our last messages on Facebook that I finally, truly realized that I was being conned and used. I was ranting about how I didn't believe him when he wrote: "Just send the money!"
I started getting mad, really mad. I reported him to the scam website I found him on. I reported him to Facebook, which he's still on, and active because he has another person's picture up. I also wrote to the police department in the town his phone number was coming out from -- the number was a land line somewhere out of Michigan.
Here's this guy taking advantage of a person that trusted him and he's getting away with all of this; he's probably doing it to other women. I'm going to be more cautious if I continue online dating. I'm going to research a lot more; I trusted too much, I didn't check it out and I learned the hard way.
Somedays I'll feel like I'll be OK and other days I feel like I don't know if I'll ever trust anyone again, especially a man. I'm not going to give up on love. I have to have hope. I'm one for church and prayer and I look at it as a lesson learned. It could've been a lot worse. At night time, I reflect on it and I think -- I could've been in so much more financial loss. I got out of it sooner than later.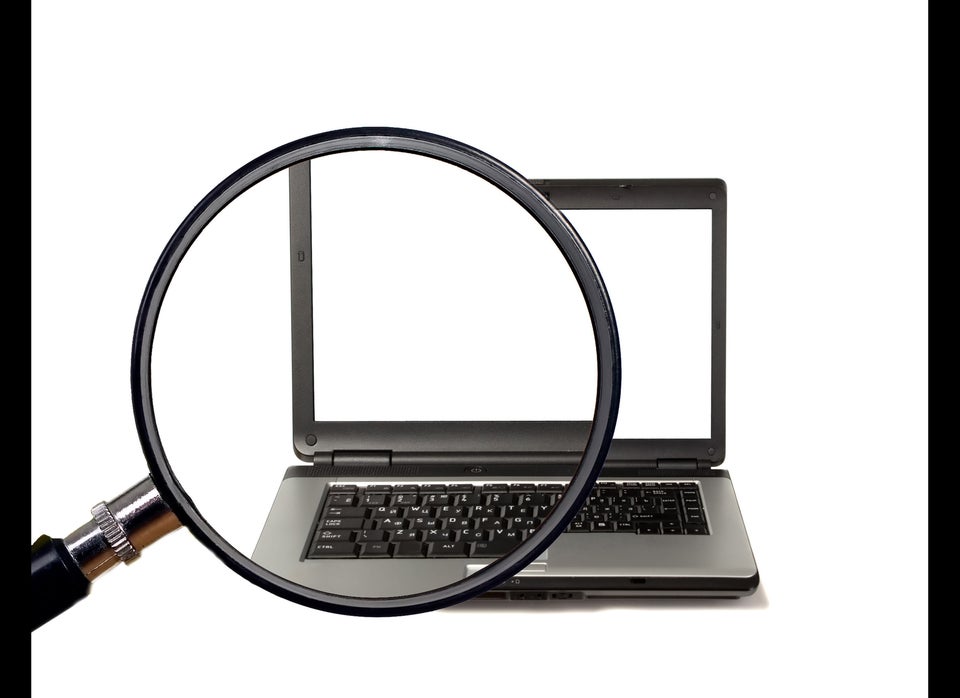 10 Tips From The Better Business Bureau To Avoid Online Dating Scams
Popular in the Community