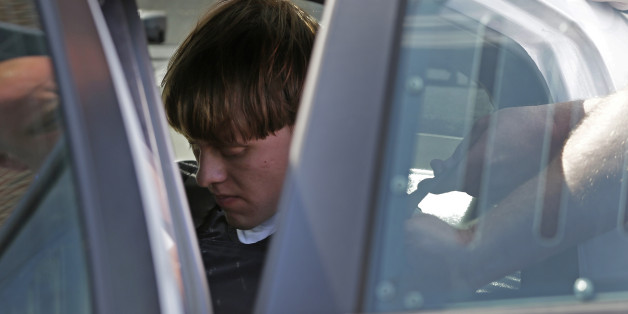 A North Carolina florist running late for work on Thursday trailed a suspected murderer for 35 miles and was credited by police with helping catch Dylann Roof, the 21-year-old wanted in Wednesday night's shooting deaths of nine people in a historic black church in Charleston, South Carolina.
Debbie Dills, a florist and minister who works in Kings Mountain, North Carolina, was driving to work along U.S. 74 when she spotted Roof in his black Hyundai Elantra heading west. Something about his car seemed familiar to her, she told ABC News.
"I saw the pictures of him with the bowl cut. I said, 'I've seen that car for some reason.' I look over, and it's got a South Carolina tag on it," Dills told the Shelby Star on Thursday afternoon. "I thought, 'Nah, that's not his car.' Then, I got closer and saw that haircut. I was nervous. I had the worst feeling. Is that him or not him?"
Wow, will have more.Tip from Kings Mountain florists led to Roof's arrest. #CharlestonShooting http://t.co/GRmGMfNWJ5 pic.twitter.com/DaTFXKevb2

— Gabe Whisnant (@GabeWhisnant) June 18, 2015
When Dills called her boss for advice around 10:30 a.m., Roof had already put 245 miles between him and Charleston in the 14 hours since the manhunt for him began.
Dills' boss, Todd Frady, kept her on one line as he called police in Kings Mountain on another. Kings Mountain police then called the police in Shelby, the town Dills and Roof were passing on Highway 74.
"I was scared," Dills told NBC News. "I felt bad. I felt really weird. I felt like it was him, but I didn't want it to be him."
Dills told the Shelby Star she pulled off the highway, but then got back on and caught up with Roof's car again because something didn't feel right.
"I thought, please don't let him think I'm following him," Dills added.
Shelby Police said in a statement Thursday that the first call from Frady's Florist reporting a possible sighting of Roof came at 10:32 a.m. Less than 20 minutes later, Shelby police had captured Roof.
A police receptionist in King's Mountain was unable to comment. Calls to police in Shelby and Charleston were not immediately returned.
"I am so pleased we were able to resolve this case quickly," Charleston police Chief Greg Mullen said at a Thursday news conference.
After his arrest, Roof waived extradition and was on his way back to South Carolina to face charges, according to The Associated Press.
REAL LIFE. REAL NEWS. REAL VOICES.
Help us tell more of the stories that matter from voices that too often remain unheard.