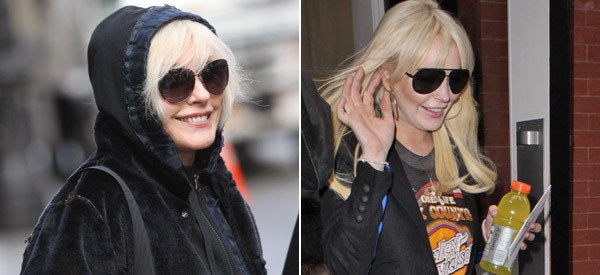 Blondie singer Debbie Harry, 66, caused a stir on Sunday morning, when she was rushed by photographers trying to snap a photo of 25-year-old actress Lindsay Lohan.
According to Page Six, photographers mistook Harry for Lohan, with her platinum blond bangs, aviator sunglasses and black hooded sweatshirt.
Despite their 41-year age difference, Harry did in fact look quite similar to Lohan, who two days earlier left the same hotel wearing similar sunglasses.
No word yet if Harry is taking the case of mistaken identity as a compliment.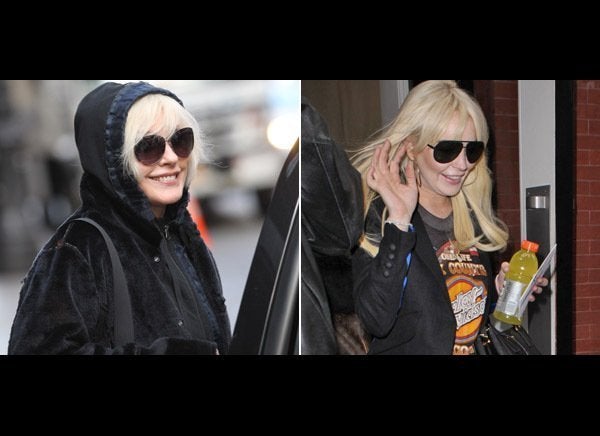 Linday Lohan(CLONED)
Related
Popular in the Community