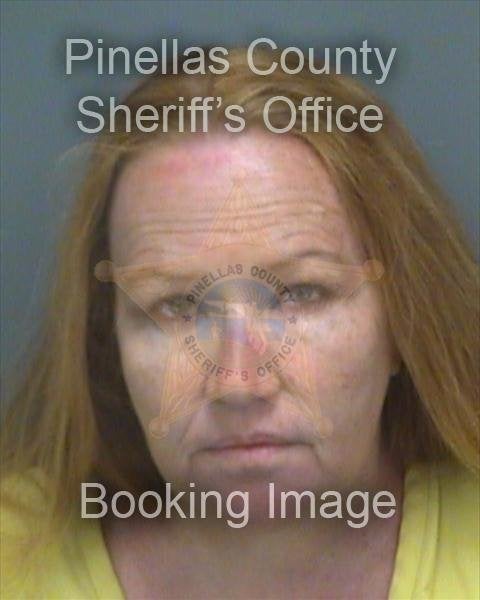 Police arrested a Florida mom earlier this week for allegedly choking a 14-year-old boy whom she accused of slandering her daughter on Facebook.
Debbie Piscitella and her 14-year-old daughter were in the Tyrone Square Mall in St. Petersburg around 5:30 p.m. on Monday when the girl pointed out a boy she said posted the negative messages about her.
"The mother of the girl became incensed," police spokesman Mike Puetz said, according to the Tampa Bay Times. "She put her hands around his throat and started to choke him."
The boy reportedly phoned authorities as Piscitella, 46, strangled him, according to police. The suspect initially denied choking the boy, saying that she accidentally touched his neck, but a witness and surveillance camera proved otherwise, WTSP reported.
In an extended posting on her own Facebook page, Piscetella defended her actions, claiming that the boy would torment her daughter at school and that her husband previously approached him about the bullying.
According to the statement:
"When I saw him and his girlfriend at the mall I just snapped.I didn't put both hands on his neck it was just one hand. , yes I shouldn't have done that, but you all do not even come close to understanding all the torment they have put my child through... And who knows what you would have done. Yourself. (Just a side note) I had 6 different Pinellas county sheriff officers tell me that 'if that were their child and the same thing would have happened that they would have done worse than what I did, and they said that they understood exactly why I did it."
The victim's mother initially declined to press charges, but reconsidered after she "saw the red marks" on her son's neck, Puetz said.
Piscitella -- who has "PUNK" written across her left knuckles -- is listed with the last name Freeman by the Pinellas County Sheriff. She is charged with child abuse and was released on $5,000 bail.
Authorities did not reveal what the boy said on Facebook.
Calling all HuffPost superfans!
Sign up for membership to become a founding member and help shape HuffPost's next chapter
BEFORE YOU GO