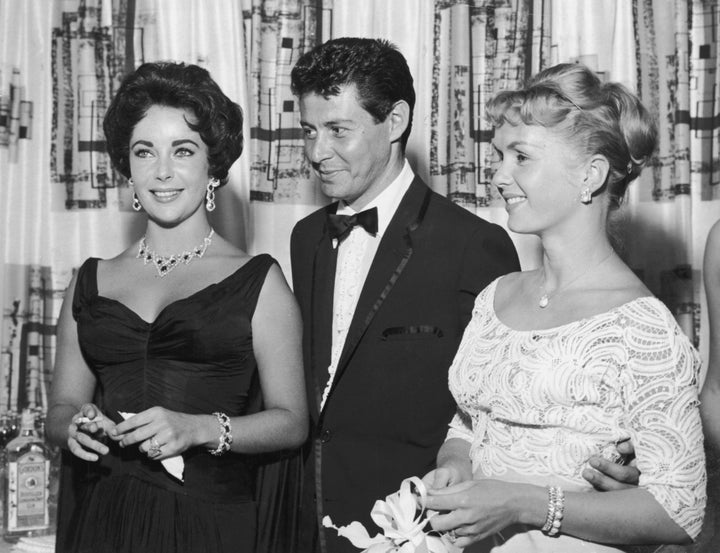 Debbie Reynolds is best known as the song-and-dance whiz who dazzled us in "Singin' on the Rain," "The Tender Trap" and "The Unsinkable Molly Brown." The woman never stopped working. New generations were introduced to her through "Will & Grace," "Halloweentown," "Behind the Candelabra" and a wealth of other roles.
Reynolds, who died Wednesday at age 84, was also a gossip fixture thanks to her friendship with the high priestess of the tabloids, Elizabeth Taylor. The actresses became fast friends circa 1950 when they met at MGM, the studio responsible for releasing many of Reynolds' most famous musicals. By that point, Taylor had become an established teen star, thanks to breakthrough roles in "National Velvet," "A Date with Judy" and "Father of the Bride."
"We went to school together on the lot, when she was in between films," Reynolds reportedly told People magazine in 2015. "I was just a beginner, and she and I were not in any manner alike, but we got along very well because I was in awe of going to school with Elizabeth Taylor. And if anyone said they weren't, then they were lying. Or blind."
Taylor and Reynolds shared something else in common: They both had famous husbands. In fact, they were Old Hollywood's primo glamour couples. Reynolds married singer Eddie Fisher in 1955, and they had two children ― son Todd Fisher and daughter Carrie Fisher, who also died this week. Taylor began her third marriage, to producer Mike Todd, in 1957. Fisher was Todd's best man, and Reynolds was Taylor's matron of honor.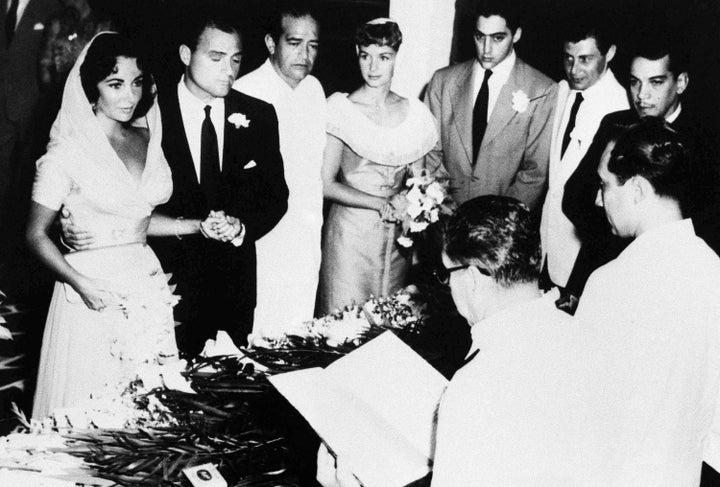 As the legend goes, everything went swimmingly for both couples ― until Todd's private plane crashed in 1958. The producer died, and Fisher found himself comforting Todd's widow, so much so that Taylor took a liking to him. She snatched him away from Reynolds, and the love triangle became a national sensation. Fisher and Taylor married in 1959, leaving Reynolds to raise her two children as a single mother. In 1964, Taylor left Fisher for her fifth husband, "Cleopatra" co-star Richard Burton. (Reynolds also remarried, in 1960.)
"I was the last to find out about the affair," Reynolds told The Daily Mail in 2010. "There had been hints in the papers and I had noticed that when I turned up at functions or parties on my own my friends were whispering. Although I didn't want to find out the truth, I had to face up to it. Even so, it was a great shock to find them together. It left me shattered."
Reynolds also told The Daily Mail she was a virgin upon marrying Fisher. Raised in a strict religious household, she didn't believe in divorce. But Taylor and Fisher told Reynolds she was "keeping them and true love apart," so she backed down.
Taylor and Reynolds patched things up in 1966 when they encountered each other on the same ocean liner. "So I sent a note to her room and she sent a note back to mine saying that we should have dinner and get this over with and have a good time," Reynolds told PopEater in 2011, according to The Hollywood Reporter.
In 2001, they co-starred with Shirley MacLaine and Joan Collins in the television movie "These Old Broads," co-written by Carrie Fisher.
See photos of the four Hollywood legends' lives below: