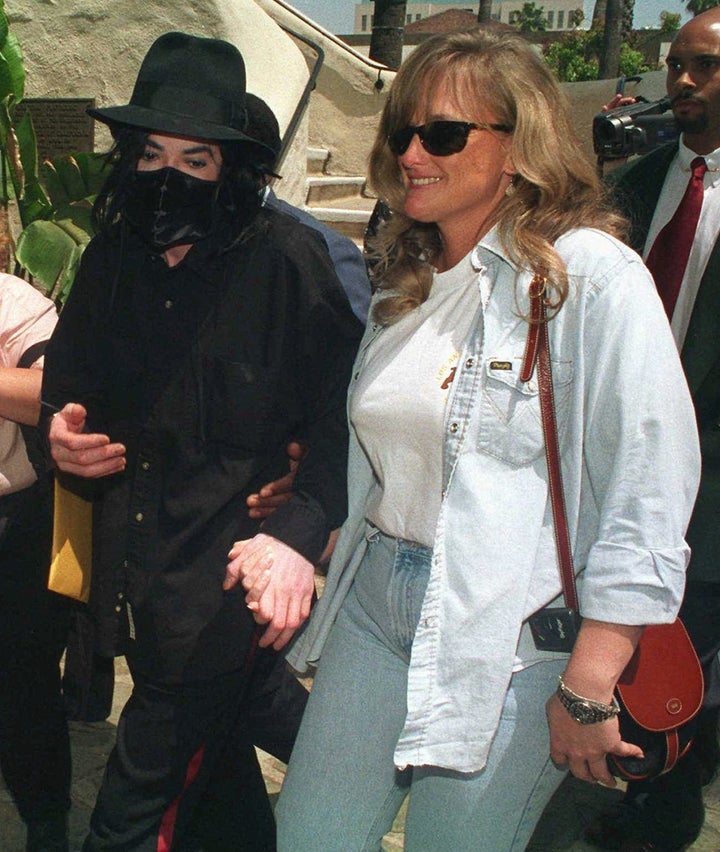 MICHAEL Jackson's two eldest kids face a tug-of-love battle after their mum Debbie Rowe confessed he was not their father.
In an astonishing interview Debbie - mother of Prince, 12, and Paris, 11 - said she was artificially inseminated by an anonymous donor.
And she told how, despite Jackson's death, she does not WANT custody of the children and NEVER expects to see them again.
WHOLE STORY WAS HERE, LINK APPEARS BROKEN

EXCERPTS:
Debbie (who lives on a farm surrounded by animals) said, ""I was just the vessel. It wasn't Michael's sperm. Just like I stick the sperm up my horse, this is what they did to me. I was his thoroughbred."....
After Debbie gave birth to second child Paris, she couldn't have kids again, "The delivery was so hard. My insides were all torn up and I was barren. When he knew I couldn't have any more babies he didn't want anything to do with me."
Debbie says she will not fight for custody of Prince Michael or Paris, "I know I will never see them again. I was never cut out to be a mother - I was no good. I don't want these children in my life. My children are my animals now."
UPDATE: Roger Friedman of Showbiz411.com says that the News of the World story refers to a 2004 interview and that the only interview Rowe has done since Jackson's death was with him.
She told me during a brief conversation today: "I lost my best friend."

Rowe was married to Jackson when she had Prince Michael I and Paris Katherine. But it was always understood that they'd part. Now, she is in tears missing her friend.

So far, Rowe has not addressed the issue of the kids or custody despite frantic reports. She wouldn't do that, she says. "Michael hasn't even been buried," she says. Rowe has always had an excellent relationship with Michael's mother, Katherine Jackson, and looks forward to talking to her soon, and possibly even seeing the children when the time is right.
Popular in the Community