Following genealogist Megan Smolenyak findings on Michelle Obama's family tree, which revealed that the first lady's great-great-great-grandmother Melvinia Shields was a slave from South Carolina, "Inside Edition" is broadcasting an interview on Monday night with a woman who says she is Michelle Obama's fourth cousin.
INSIDE EDITION EXCLUSIVE: MEET FIRST LADY MICHELLE OBAMA'S WHITE RELATIVES

To be broadcast Monday, November 9, 2009

New York, NY - November 9, 2009 - Professional genealogist Megan Smolenyak made headlines recently when the New York Times reported her findings that the First Lady's great, great, grandmother was a slave named Melvinia, but Inside Edition has now uncovered another part of the story that hasn't been reported - the white side of her family.

With her blonde hair and blue eyes, Debbie Shields looks nothing like First Lady Michelle Obama - but they actually share a common bond - they're related. Debbie's great, great grandfather is also Michelle Obama's great, great, great Grandfather. When Melvina was just 6-years-old, she was sent to a 200 acre farm in Rex, Georgia. At 15, she was impregnated by a white man, presumed to be Charles Marion Shields. Melvina's name from the 1870 census is listed as "Shields" as are her four children.

Debbie Shields tells INSIDE EDITION's Les Trent that when she first learned of her relation to the first lady she said, "Awesome."

Les Trent: "Did you believe it?"

Debbie Shields: "Not at first. I thought it was a joke."

She tells Inside Edition that it fills her with "pride" to be related to the First Lady and she hopes her family gets to meet the First Family one day. So does her son, 17-year-old son Brandon who now finds himself absorbing the remarkable information that he is Michelle Obama's 4th cousin.

Brandon Shields: "I think it is incredible. The history of it. To go from slavery to the White House in a few generations."

INSIDE EDITION is produced daily at the CBS Broadcast Center in New York City and produced and distributed by CBS Television Distribution, a unit of CBS Corp.
Debbie Shields with her son Brandon: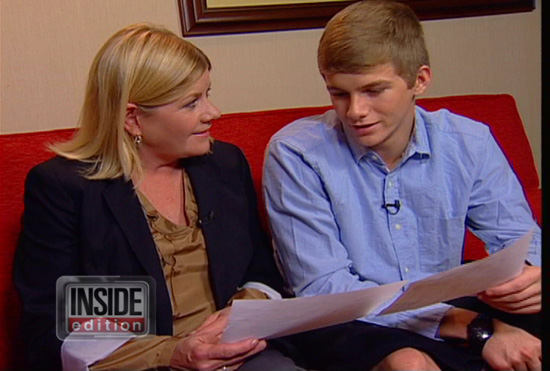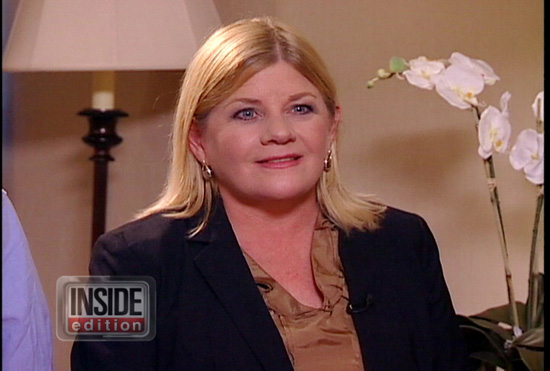 Who Is The Ultimate Game Changer In Style? VOTE NOW!
Popular in the Community