What role will Sen. Debbie Stabenow (D-Mich.) have in the upcoming "Batman vs. Superman: Dawn of Justice" movie?
"I can't say," Stabenow chuckled in an interview Tuesday when asked about her appearance in the film. "I cannot confirm or deny."
Stabenow will be an extra in the film, shot earlier this month at Michigan State University's Broad Art Museum.
"I'm a huge movie buff. I was part of 300 extras that they brought on to do things." Stabenow said. "It was great fun."
The senator said she was offered the role after joking with Sen. Patrick Leahy (D-Vt.), who has been in four movie productions. Stabenow confirmed Leahy will have a speaking role in the film, though he hasn't confirmed the part himself; in a recent interview with Yahoo, he remained coy when asked whether he'd be in the newest Batman movie.
"I guess somebody said I thought it would be fun, so I was invited," Stabenow said. "It'll probably be two minutes in the movie, but it was exciting to watch, and I loved the director."
But Stabenow had to keep most things under wraps, noting that she signed a confidentiality agreement.
"I will tell you that it was really terrific to see not only the movie being done in Michigan but being done in East Lansing," she said.
Stabenow also said she thinks Ben Affleck is "terrific" as Batman.
"The whole cast, are really smart, terrific people," Stabenow said. "It's going to be a fantastic movie, I can tell you that."
"Batman vs. Superman: Dawn of Justice" is set to be released in early 2016. DC Comics' rival Marvel announced a slate of forthcoming films at a news conference Tuesday.
Before You Go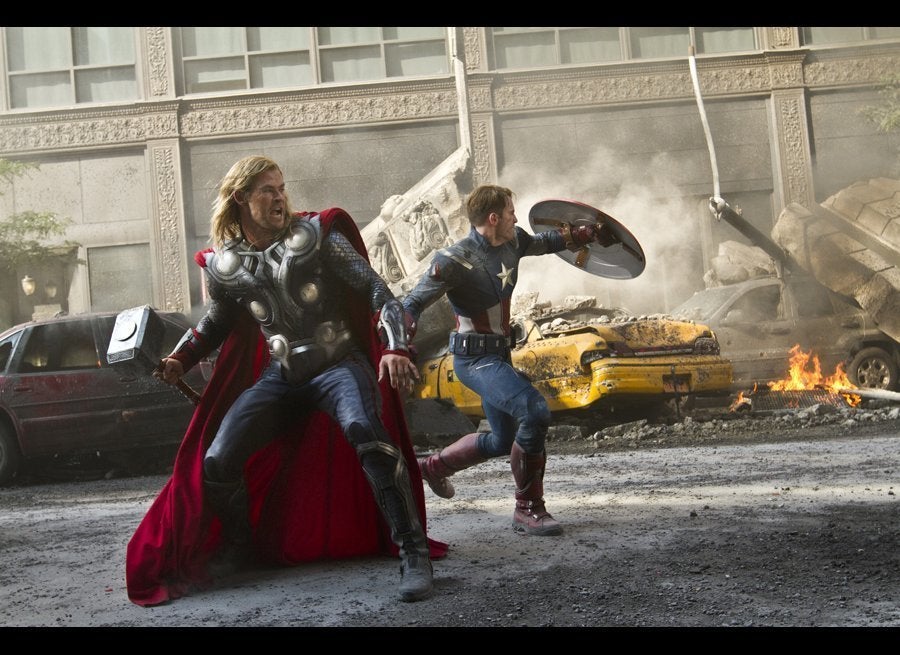 'The Avengers': Character Rankings
Popular in the Community