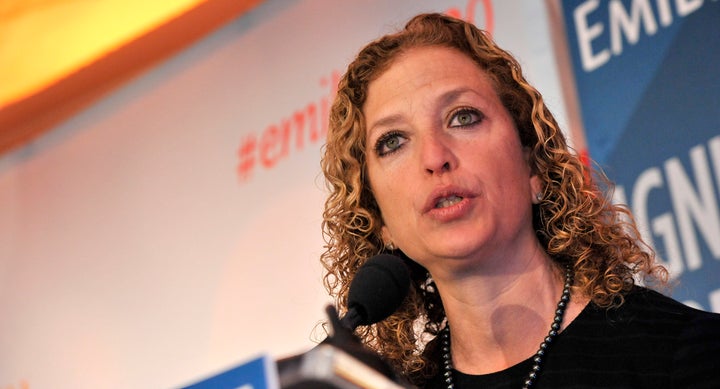 PHILADELPHIA ― Many staffers inside the Democratic National Committee breathed a sigh of relief Sunday when news broke that their boss, Rep. Debbie Wasserman Schultz (D-Fla.), would be stepping down.
Current and former officials who spoke with The Huffington Post say that the organization has become a shell of itself, too focused on defending and promoting the chair, rather than promoting the interests of the Democratic Party. And they hope that with a new leader, they'll have a fresh start to rebuild for the 2016 elections.
Staffers said morale at the DNC had dropped as a result of management decisions, constant scrutiny from activists and a feeling that in this cycle, the organization was essentially left in the dust ― not trusted by Hillary Clinton's campaign to handle messaging and not in the mix on key fights. And with Wasserman Schultz increasingly the story, they weren't able to focus on their core work of holding Republicans accountable.
"It became clear that there were a number of folks in the organization that were working for the benefit of the chair and not the benefit of the committee or the party or the campaign," said one DNC staffer who, like others, requested anonymity to speak openly.
"The culture just became poisonous. It became hard to come in every day," a former staffer added.
But dissatisfaction with Wasserman Schultz had been growing for months. The chair became a lightning rod for criticism from Sen. Bernie Sanders' (I-Vt.) supporters, who long believed she was tipping the scales for Clinton.
"I promise you that every person this week talking crap about Debbie has an ulterior motive," said a Democratic official who took issue with much of the criticism directed at the chair and the DNC.
Even her critics acknowledge that she was often a scapegoat and much of what people went after her for was pinned on her unfairly. But they also say she frequently imposed self-inflicted wounds that only fueled her critics. And Sanders supporters sensed this weakness, constantly provoking Wasserman Schultz and going after her by name.
One example is the way that she dealt with Rep. Tulsi Gabbard (D-Hawaii). Gabbard, who was a vice chair of the DNC, became one of the most vocal officials calling for more primary debates. Wasserman Schultz responded by telling her that she was essentially disinvited from the first face-off if she didn't stop criticizing the DNC. The move provoked Gabbard, resulting in her becoming a constant critic of the Democratic Party, and a few months later, she resigned from her position with the DNC.
"If anybody knows Tulsi, they know that's absolutely the wrong way to go about it ― and Tulsi proved that point," another former DNC official said.
"Debbie has an uncanny ability to, unprovoked, turn herself into a villain," the official added.
Internally, things for Wasserman Schultz were also boiling over ― a situation perhaps best exemplified by what was happening in the communications department.
From early June to mid-September last year, the DNC went without a communications director, a misstep that frustrated Democratic officials. Former DNC staffers said at the time that it was hard to guide the Democratic Party without a messaging strategy and, to do that, someone needed to be at the helm.
One reason for the delay was that Wasserman Schultz refused to hire someone she did not know of personally or hadn't met in person, and she rejected several candidates suggested by allies of Clinton and President Barack Obama.
Wasserman Schultz's eventual choice, Luis Miranda, quickly ruffled feathers when he came on board. Current and former staffers in the department say they moved away from the rapid response they had focused on during the GOP primary and spent more time promoting Wasserman Schultz's brand and booking her on TV. At least five communications staffers ended up leaving.
Part of it was the usual culture clash when a new boss takes over and priorities shift. But part of it was also that Wasserman Schultz seemed to have lost some of the loyalty of her staff, who wanted to turn their focus elsewhere.
Another part of the problem was the feeling, both inside and out, that Wasserman Schultz was no longer an effective spokesperson for the party. After all, it's no secret that Washington politicians want to be on TV more ― that's always part of the job, and it's not unique to Wasserman Schultz. But there was a tension: As chair of the party she needed to get out there, but she was no longer the best person to do it because she had a target on her back.
"She would complain she wasn't on TV more, but no one wanted her on TV more," a former DNC staffer said.
Wasserman Schultz's critics also admit that all of the dysfunction is not her fault and that there has been some progress. The digital team, for example, has quintupled in size since 2013, and the organization as a whole has put a focus on reaching out to state parties to build up their operations as a continuation of the 50-state strategy.
The Obama campaign saw the DNC as a tool to aid the president's re-election, and officials had little interest in building the party infrastructure. Instead, they built Organizing for Action, which essentially became a parallel organization and pulled away resources.
Wasserman Schultz took over as chair in 2011. Even from the beginning, there were clashes with Obama officials when she tried to make decisions without getting their sign-off. For example, shortly into her tenure, she tried to create a women's committee at the DNC. But when Obama campaign manager Jim Messina heard about the idea, he applied the brakes, arguing that it would confuse donors and messaging, since the campaign already had a women's committee of its own.
Over time, Wasserman Schultz did gain more control of the DNC ― in part because the White House wasn't paying attention to the organization ― and the mix of her people versus the Obama holdovers led to some of the tensions. And although top officials in the Clinton campaign, the White House and Congress have wanted Wasserman Schultz out for quite some time, no one wanted to deal with the headache.
"It came down to the fact that the president didn't want the hassle of getting rid of Debbie," a former top Obama adviser told Politico. "It's been a huge problem for the Clintons, but the president just didn't want the headache of Debbie bad-mouthing him. ... It was a huge pain in the ass."
"The DNC team is focused on winning an election and all of the rest of this scuttlebutt is not relevant for the lives of the hardworking Americans Democrats fight for every day," a DNC spokesperson said.
Many in the Democratic Party apparatus are looking forward to the return of the Clintons, who have always been known as "party people." The DNC was a far more integral part of their operation in the 1990s than it was under Obama, and Clinton herself has promised to strengthen the party infrastructure. Donna Brazile, the longtime Democratic strategist who is stepping in as interim DNC chair, is seen as a welcome return to those days.
"I think at the end of the day," a DNC staffer said, "a lot of people are excited for Donna to come on board and straighten shit out."
Support HuffPost
The Stakes Have Never Been Higher
Before You Go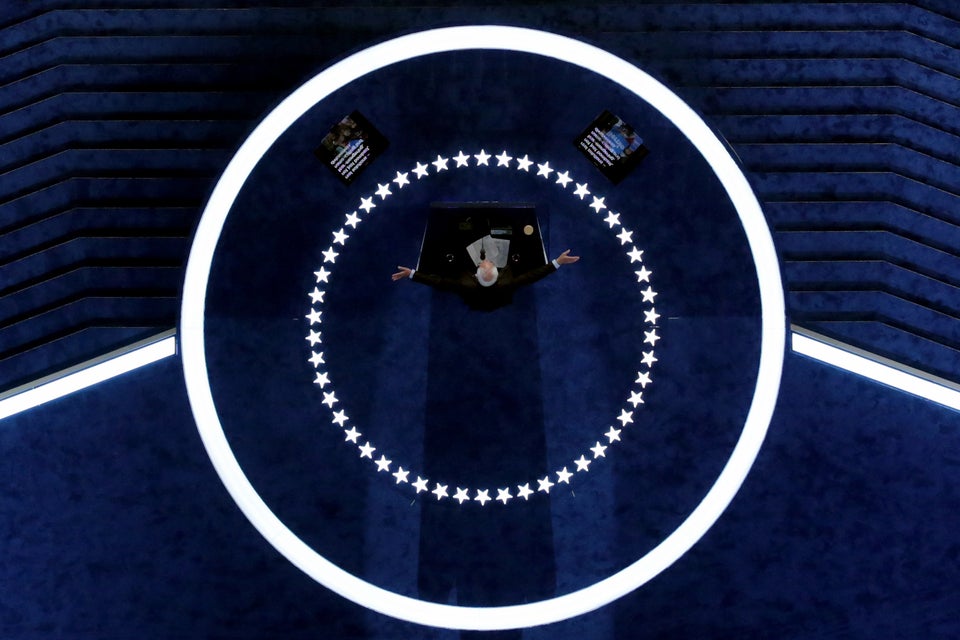 Best Photos From The Democratic National Convention
Popular in the Community